The Mews Blog > Life as a Mews Sales Manager
Mews is always looking for world-class talent across all functions of the business. This week we're chatting to Luc van der Donk about one such role: the position of Sales Manager. Luc has already spent 3.5 years with Mews, the majority of which was as a Sales Manager within the Benelux (Belgium, Netherlands and Luxembourg) area.
We asked Luc how his Mews story unfolded and what he'd say to anyone thinking of becoming a Mewser.
First things first: what do SMB Managers do?
At Mews we split our prospects into two broad categories, one is Small and Midsize Businesses (SMB) and one is Mid-Market. The role of the Sales Manager is to focus on SMB prospects, customers and opportunities, in hospitality more specifically that means responsibility for independent hotels and hotel groups with up to 5 properties. Our Sales Directors take on the mid-market opportunities. As an SMB Manager, I no longer take part in active sales, but I enable my team to make them successful and partner with prospects so that they join Mews. I love it!
Got it, your job is to empower others. How did you end up being an SMB Manager?

This is a new role — I was the first SMB Manager at Mews, but we plan to hire more as the team is growing quickly. As we grew, it became clear that we needed to shuffle the existing commercial teams. Having worked as a Sales Manager for the last 3.5 years, stepping up to lead my team was a very organic step for me.
Do you miss Sales?
Yes. It took some time to get used to not closing deals anymore, and the buzz that comes with that. However, to share my knowledge and experience with my team and see them close opportunities is incredibly exciting.
So, what does a successful day look like for you?
A successful day is helping my team progress with their pipelines and deals by dedicating time to thorough one-on-ones. I also provide walkthroughs of deals to ensure everyone has the means to succeed. This is especially important for junior team members — so that they can show off their full potential from the get-go and keep acquiring the skills necessary to grow.
What makes your role unique?
The personal connection I have with everyone on my team and the amount of energy and attention I can give to each of them.
What is the most challenging aspect of being an SMB Manager?
There are many problems I must deal with daily. I love being the backbone of my team, but sometimes my day consists solely of putting out small fires. And that is a perfect time to remind myself of how rewarding it is to fix things and get the necessary processes going.
Who are the ideal candidates for Sales Managers? Hunters or farmers?
People who are both, ideally with 5 years of experience in Sales team management or consultative selling. I would say the key to success in this role is showing empathy and being able to understand other people's perspectives. You must be bold enough to ask questions such as: What really happened with that deal; why do you think we lost or won it?

What will be the biggest surprise for any new Sales Manager?
What an amazing company Mews is. How flat the organization is, how easy it is to chat with the CCO or the CEO and how much freedom you have in designing your role. Special shout out to the communications team who is super open to change and innovative ideas. Just know that Mews is the type of company where, if you create momentum, you can go super far.
Feeling inspired to fill in a job application? Find out more about working at Mews and view our open roles.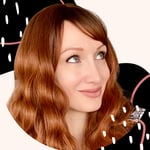 Author
Anu prefers unscrambling words over mincing them. Always punny, sometimes funny. You will find her if you want to in the garden unless it's pouring down with rain.
Hospitality hot takes straight to your inbox
Sign up to our monthly newsletter for industry insights, product news, partner updates and more.