The Mews Blog > Mews Growth Program: kick-start your career in hospitality tech
Starting a career can feel like a leap into the unknown, especially for recent graduates. You want to find a company that aligns with your interests and offers opportunities to learn and grow. That's where the Mews Growth Program (MGP) comes in. In this blog post, we'll share our experiences with the MGP and explain why it's such a fantastic way to kick-start your hospitality career.
What is the Mews Growth Program?
The MGP aims to help students and recent graduates develop their skills through a one-year full-time work placement at Mews. The program offers a range of opportunities, including rotations between departments, mentorship and leadership exposure. As recent graduates from hotel management school, we found the program a great way to get our foot in the door at a pioneering hospitality tech company.
The programme offers two pathways to choose from:
Operations, Product and Tech
Operations, Finance and People
Who are we?
We are Manon and Nienke, recent graduates from the MGP and current employees at Mews. We both started our journey with Mews in 2022 as part of the program.
Manon
Chose pathway 2
Graduate of Hotel Management School Maastricht
Currently working as a Finance Enablement Specialist at Mews
Nienke
Chose pathway 1
Graduate of Hotel Management School Maastricht and Master of International Business from EAE Business School Barcelona
Currently working as an Associate Product Manager at Mews
Reasons to apply and help your hospitality career
One of the things that immediately caught our attention about the MGP was the opportunity to rotate between different departments of the company. Not only did this experience help us discover our strengths, but it also gave us plenty of chances to grow and develop soft skills. It's surprising how much you can learn in a short amount of time.
The MGP also taught us how to challenge the status quo and build strong, data-based arguments. We were given the opportunity to build a business case and present our findings to the leadership team, which was both exciting and nerve-wracking. However, the experience was invaluable, as we gained a better understanding of strategic decision-making and its impact on the wider company.
Nienke: "After graduating, I went full force into my dream of becoming a general manager. However, I saw numerous opportunities for improvement in how things are done in the hospitality industry but no opportunity to drive that change. I decided to become part of hospitality innovation through the MGP."
If you aren't already based in Prague, moving to a new city can be daunting. But our experience showed us that Mews having its headquarters in Prague means all the departments are in one place, giving us a hands-on approach to every aspect of the company. We made connections without even realizing it, and office parties were simply the best. Being in a young and international team made it easy to connect with colleagues. And have you seen the roof terrace? It's amazing! As for Prague, the city is beautiful and there's so much to do in your spare time.
Life at Mews in the MGP
Life at Mews as part of the MGP is exhilarating and challenging at the same time. The high-paced environment kept us on our toes and we quickly learned that adaptability and flexibility are essential traits. Stakeholder management and communication were also crucial parts of the job. We interacted with people from different backgrounds, ranging from technical developers to hoteliers. This helped us learn to adapt our communication style to fit each person's distinct needs. At times, it was a learning curve, and we encountered various management styles, work environments and paces, and tasks and responsibilities that didn't always suit us best. However, we took those moments as opportunities to grow and develop.
Another valuable lesson we learned during our time in the MGP was to see the utility of every step of the program and surrender to it completely. We realized that even if we weren't interested in a particular task, there was value in everything we did. This mindset helped us grow professionally and personally.
Although constantly being new and having to prove ourselves was a challenge, we learned to be patient with ourselves and trust the process. We came to understand that it was okay not to know everything and that things take time. Rather than stressing about the unknown, we now find it exciting to discover what else is out there to learn. Ultimately, the experience was well worth it, and we came out stronger and more knowledgeable than ever. After completing the program, we both received offers from Mews, and the rest is history.
Manon: "Taking a leap of faith and joining a company that aligns with your values and goals can lead to a year of endless opportunities and growth. Embrace the adventure, learn new skills, and keep driving innovation – success will follow!"
Summing up: a great start to your hospitality career
The Mews Growth Program is an excellent way for students and recent graduates to kickstart their careers in a stimulating and supportive environment. It provides exposure to different areas of the company and offers mentorship and training programs that help develop hard and soft skills. The opportunity to rotate between departments, challenge the status quo, and present findings to the leadership team is invaluable.
So, if you're a recent graduate looking for a way to stay involved in the hospitality industry but want to explore different career paths, we highly recommend the Mews Growth Program. Trust us, you won't regret it!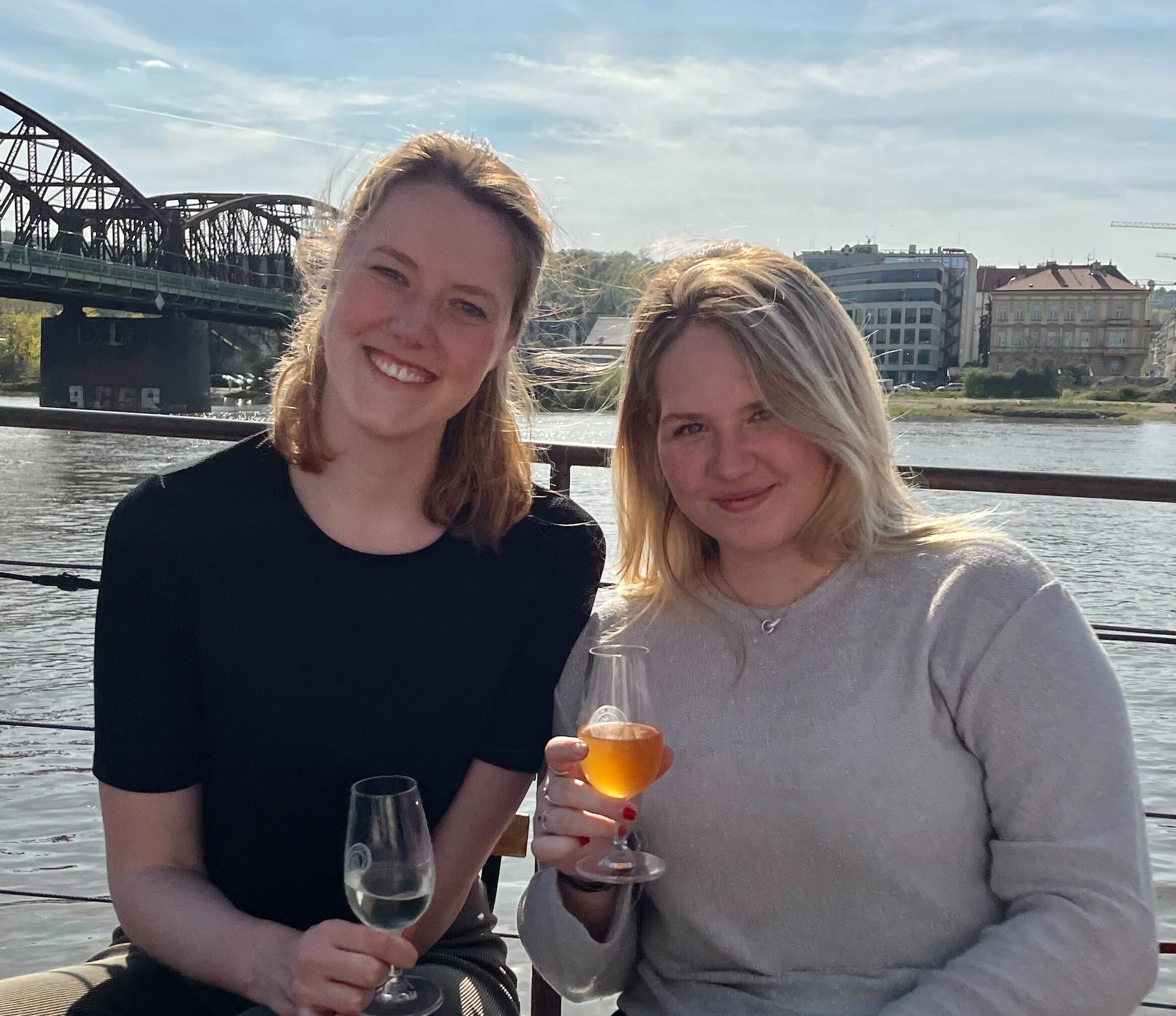 Author
Manon Merks and Nienke Wilbrink
Manon and Nienke are recent graduates from the Mews Growth Program and current employees at Mews. They both started their journey with Mews in 2022 as part of the program.
Hospitality hot takes straight to your inbox
Sign up to our monthly newsletter for industry insights, product news, partner updates and more.