The Mews Blog > Mews Iberia celebrates its 222nd hotel
They say that three is the magic number, but we think they may have been one out. This year is all about the number two. Why? Because it's the second year that Mews has been live in Iberia, and we've already signed over 200 hotels. In fact, we reached the 222 mark in February (that's the second month of the year) of 2020. Maybe we're reading into things too much, but what's certain is the years of hard work, sweat and tears have been well worth it.

A little bit of our story
We've actually been active in Spain since 2016, starting as a partner company, and from the first day we opted for a very varied client portfolio of different sizes: hotels, hostels and apartments.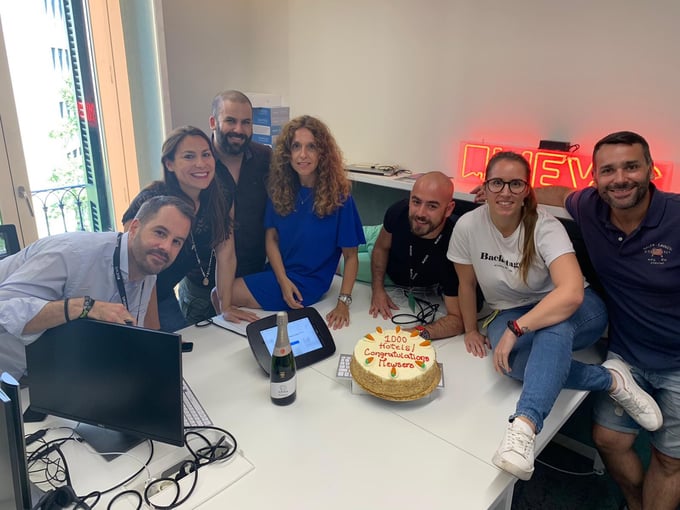 In 2017, our first full year in the market, we managed to tempt 11 customers to Mews – a modest amount but a strong start considering we had no presence in the region beforehand. We were very excited about the result but we didn't rest on our laurels. 2018 arrived, and we were able to lay the groundwork for something that could expand exponentially into the future. Last year, we continued to build on the team's best efforts, and by the end of September we already had 100 clients. Today, that number's more than doubled.
Where it all began
You may wonder... how have we done it? Well, it's thanks to humble beginnings that may surprise you. The creators of Apple started in a garage, and our small London office at the time was not too dissimilar. But what we lacked in swanky office space, we made up for in ambition.
Only a year later, ENSO Hospitality – a hotel consultancy founded and managed by Ildefonso Moyano – was incorporated as an exclusive distributor for Mews in Spain and Portugal.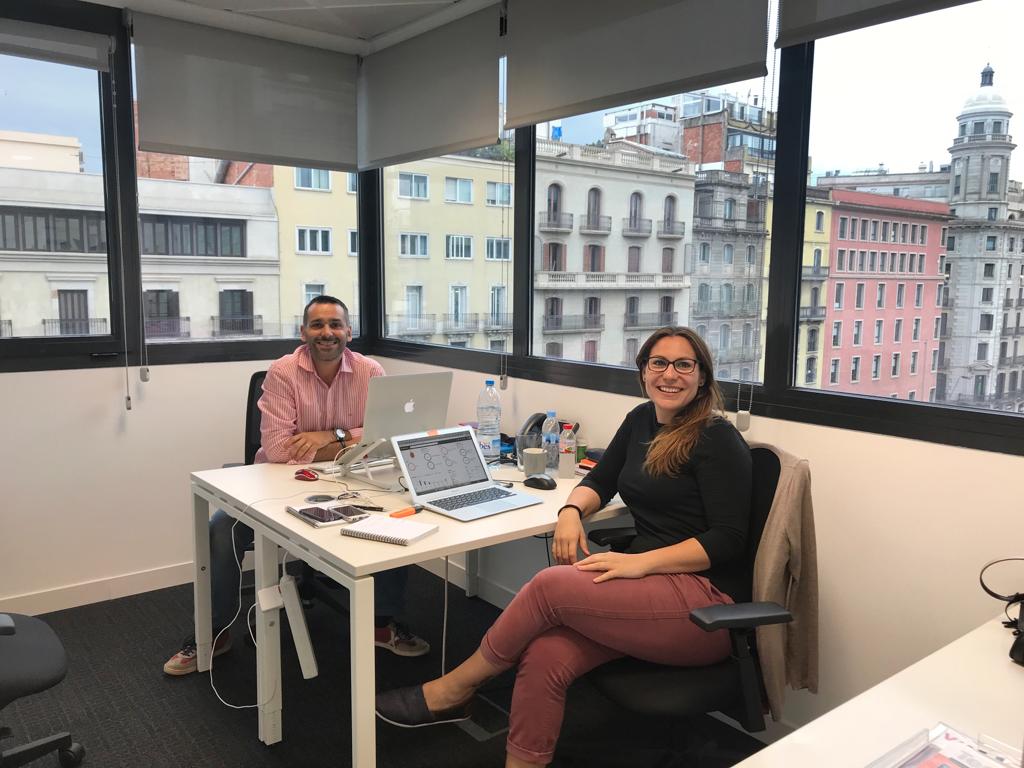 2018 was a special year – a hard one in many ways but very pleasant at the same time. Properties were signed and implemented throughout the Spanish and Portuguese mainland, such as the Hotel Madinat in Córdoba, Alta House in Begur, OnJ Apartments in Lisbon, and Hotel Tayko in Bilbao, among many others.
The success was such that between the months of June and July, Ildefonso constantly on the road, traveling four weeks in a row to implement a total of six properties in a record time.
The rapid rise we experienced
It was a rapid rise in the Spanish world of hospitality. During 2018's Hospitality Industry Club event in Barcelona, ​​hardly anyone had heard of us; but during Fitur 2019, only three months later, not only did they already know us but the influx of people exceeded all expectations. Even with the exhibition site closed and the lights almost off, there were people who still wanted to talk to us and know more about Mews. That Thursday we left IFEMA after 8:30pm, very tired but very happy after a successful fair.
Something else we're proud of is that we were always able to meet the deadlines and expectations of our customers, even if that meant going above and beyond.
There were times when we literally had to run to the airport right after receiving a call from a customer that would only sign with Mews with the condition that they were implemented during the same week. While one of us flew to Valencia, and from there to Múrcia by car to give the training, another colleague was in the office building the XML and starting the remote configuration… it was madness!
The days and months passed, and at the end of 2018, the team became part of Mews, leading to the official opening of Mews Iberia. Little by little, the workforce expanded, firstly with the incorporation of Carina Satorra as Sales Director and later, two other experts in implementations, among them Victor Señor, current head of the department.
Today, we are a team of twenty people, and still growing.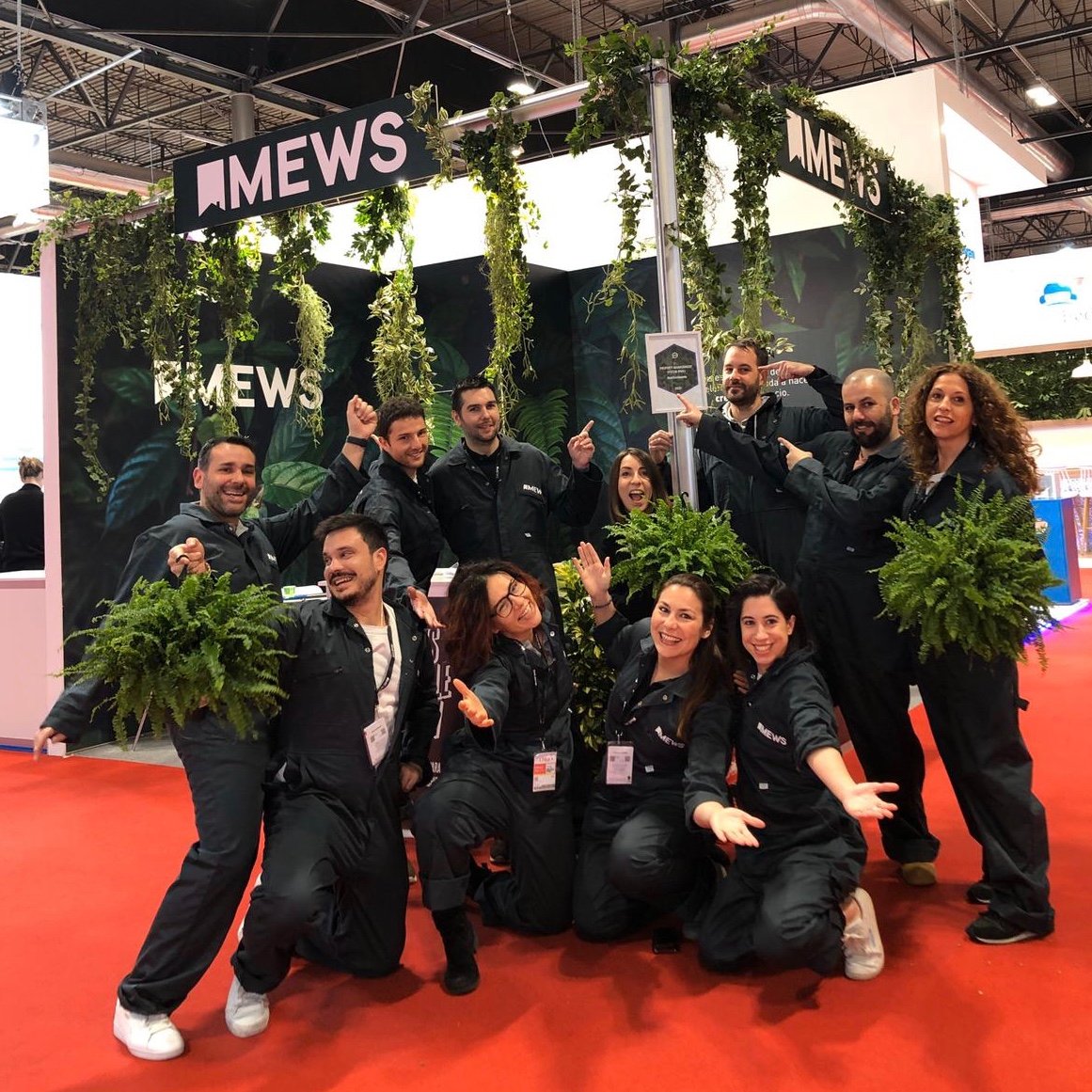 We're certain that this year will be even better. We thrive in challenging situations and we're not here to conform – we want to continue working without stopping and at least double our figures!
There will no doubt be more anecdotes, successes and good times in the coming months, and we look forward to sharing them with you when we hit our next milestone.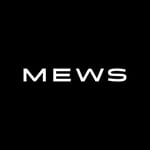 Hospitality hot takes straight to your inbox
Sign up to our monthly newsletter for industry insights, product news, partner updates and more.