The Mews Blog > People of Mews: meet Ildefonso Moyano, MD of Mews Spain & Portugal
The siesta is over! Hoteliers all over the Iberian Peninsula are being woken up and introduced to the magic of Mews by a professor keen to rid the region of its outdated PMS habits.
One man taking on two countries? Pretty ambitious! Yes, but what he doesn't know about hospitality isn't worth knowing...and since October 2018 he's been kicking up a major stir wherever he goes.
Meet Ildefonso Moyano, MD of Mews Spain & Portugal!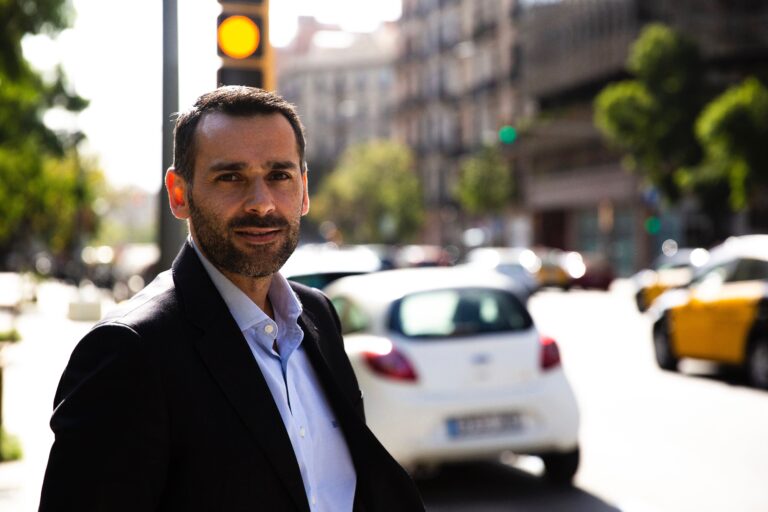 ---
Age: 40
Nationality: Spanish
Current location: Barcelona
---
You seem to live and breathe hospitality Ilde. How did you get into the industry?
I am hospitality! From a young age I wanted to serve people and was fascinated by everything related to travel, hotels and gastronomy. My father travelled a lot for work, and I used to join him whenever possible.
I later decided to study Tourism and Hotel Business Management, and as soon as I started my training I realised that it was exactly the right place for me.
I've since become professor of Sales and Revenue Management at two of the most renowned universities and business schools in Barcelona : EADA Business School and Faculty of Tourism Sant Ignasi ESADE URL.
I love what I do and that's why I am passionate about the hospitality industry.
What or who first attracted you to Mews?
This is a true love story! Greg Naidoo (our CCO) and I have a mutual friend who contacted me to arrange a meeting with him to show me the amazing PMS that Mews had developed. We met in my office in Barcelona in September 2016 and I quite literally fell in love with that amazing PMS!
In my previous experience as a hotel General Manager I'd always been looking for a system that allowed us to improve efficiency and the guest experience as a whole. That means:
> easy to use
> mobile
> accessible from anywhere
I wanted to be able to access the PMS from my smartphone in the middle of a trade show, or check-in guests whilst sitting with them on sofas in the lobby, enjoying a nice cappuccino and cookies.
Mews was exactly that, and I remember saying to myself "these guys will change the industry". Obviously I didn't mention this to Greg, but from that moment I was a fan of Mews, and a few months later I became a reseller, and am now the MD for Spain, Andorra and Portugal.
How are you going about making Mews a household name amongst Iberian hoteliers?
That's a good question!
It's not just about spreading the "Mews", it's about changing the way hoteliers do business. Client preferences and needs have changed, as have storefronts and communication. Technology has evolved but some hoteliers seem to be firmly anchored in the past, using outdated strategies and legacy systems.
I remember a few industry colleagues warning me about the complexity of working for a new PMS system:
You know the Spanish market quite well Ilde, it's going to be impossible to make hoteliers change their PMS…
This is actually true, but it makes the challenge even more interesting!
Hoteliers want to stay up-to-date, and many are finally realising that their strategies and systems are obsolete, and acknowledging the need to invest in new, more efficient systems.
---
---
According to Duetto, "If Iberia were a country it would be the most visited tourism destination in the world." What kind of technology do you think is needed to help hospitality professionals make the most of such popularity?
Iberia is indeed a wonderful place, with a wide range of landscapes, cultures, languages and gastronomy. Each year we welcome millions of visitors, and although they all travel for different reasons, many share one thing in common: they feel that they waste time by having to queue at a hotel reception desk to check-in, and then having to wait for answers to questions they may have.
Considering this, it seems clear that the hospitality industry needs to adapt to the needs of our visitors, and tech systems can play a huge role in helping to improve the guest experience.
I remember being faced with these kinds of situations when I was a Hotel Manager, and that's actually why I fell in love with Mews. By using integrations such as up-selling and cross-selling tool Oaky, any hotel can increase its revenues whilst continually improving the guest experience.
In this era of online check-ins, who still wants to visit the check-in desk at the airport? We applied this logic to the hospitality industry to make hoteliers' lives easier whilst also enhancing the guest experience.
Being one of the world's largest tourist destinations, Iberian hoteliers should care about this, so as to ensure that visitors keep on coming to enjoy and discover the region.
---
---
Which current regional economic and cultural factors do you feel are the biggest challenges for Mews?
The main challenge is probably that we are a relatively new player in the market. We arrived in 2016, and when I joined in 2017 we started making a lot of noise, attending events, and got our first clients! Fast forward three years and today we're a team of 12 people with an office in Barcelona. Our growth has been extraordinary!
Locals like to do business with locals, so we got this sorted, and also brought in well-renowned professionals with different backgrounds: from hotel managers to sales managers, and other positions in tech and PMS companies.
It's not just about spreading the "Mews", it's about changing the way hoteliers do business.
Another important challenge we're facing is that there are very few alternatives on the market. Most managers and owners are used to legacy systems, and not all are willing to leave their comfort zone to change to a better system.
The good news though, is that those who have switched to Mews are so happy that are recommending us to other industry players.
What are the toughest and most enjoyable aspects of your job?
I have to say I really enjoy what I do!
The going sometimes gets tough, and the most challenging part of my role right now is time management. So many people want to meet us or speak with me that I unfortunately can't take all of the phone calls or personally join all the meetings that I would like to. However, I have a lovely and extremely professional team which cares about all of our clients and prospects, so I know that they are in very good hands.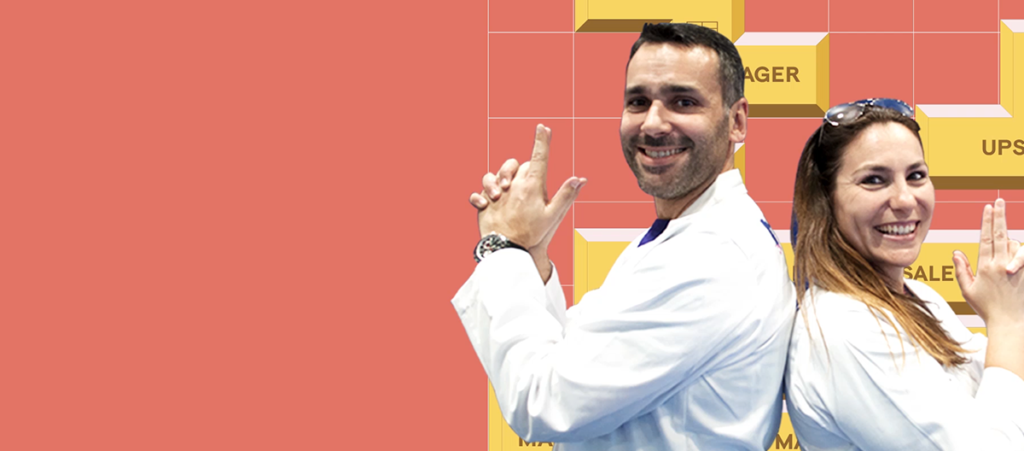 As for the nicest part of my job...it is very gratifying to help hoteliers and then hear how much their sales have increased, or how their client satisfaction or staff engagement have improved.
Which of our 2019 hospitality trend predictions are you most excited about?
I think biometric technology is something we are already adopting. It's possible to open a new bank account with just a picture of your ID and a selfie, and the latest versions of smartphones already include face recognition to unlock the device.
IoT is also being adopted by many people, but I personally believe there is still a long way to go in terms of new developments and use of all of those "things".
What I am probably the most excited about though is Virtual Reality (VR). Who hasn't dreamt about being able to tele-transport themselves to a different place? I would love to have this kind of immersive experience!
VR will also help create incredible guest experiences, allowing people to select their next escape just by dipping into that place for a few minutes from their sofa, office or car. Awesome!
And finally, what would your last meal be?
We have amazing gastronomy here in the Iberian Peninsula, but the simple things are often the best.
I would choose "Pà amb tomàquet", a very traditional speciality from Catalonia. It's a slice of "Pà de pagès" (a traditional round, wood-oven baked bread which is crispy outside and soft inside), scrubbed with tomato, olive oil and salt.
Tasty and perfect when served with chilled Cava, beer or a good wine!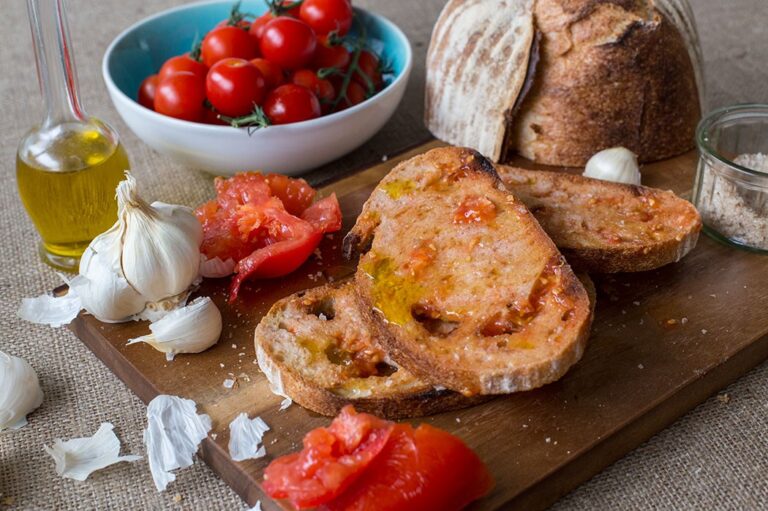 ---

Hospitality hot takes straight to your inbox
Sign up to our monthly newsletter for industry insights, product news, partner updates and more.