The Mews Blog > Personalization: the future of the hotel experience for the on-demand generation
At the recent Hotels.com conference in San Francisco, world renowned futurist Dr James Canton presented his anticipated blue-sky Hotels of the Future study to the hospitality industry. And the next big trend according to the former Apple Computer executive? RoboButlers … and they will emerge as soon as the next few years.
"Back in the 90s, offering a wake-up call or a newspaper was considered a personalised service"
The future of the hotel experience
Dr Canton envisions a future where a bespoke hotel experience will be rapidly delivered by robots, from friendly airport pickups in the relevant language to judgement-free companionship over a favourite aperitif.
Today, Yotel's Yobot and Aloft Cupertino's Botlr are already storing luggage and handing out pool towels respectively while the new terminal at Singapore's award winning Changi airport has just opened with dozens of smart housekeeping robots to keep it looking pristine.
But Richard Valtr, founder of disruptive hospitality tech startup Mews, has a more nuanced view. "Despite prophecies issued by a certain strand of technologists, I strongly believe that kiosks and faceless terminals are not the answer," he says. "Anything that removes the fetching of items or data input is great for robots. But what makes us distinctly human is when we go above and beyond for others and give them a unique experience. That is what makes every journey memorable and that is not a job to be done by a robot." A point echoed by hotelier André Balazs.
After over half a century of exponential growth in travel and tourism, the hospitality industry has found itself dominated by hotel brands that offer a bland and generic experience. Endless Kubrickian hotel corridors and intimidating dark wood reception desks hiding surly staff wearing matching tunics have become commonplace as consistency became the hallmark of the industry.
But times and tastes have changed. The plummeting cost of travel coupled with steadily rising global income levels and the advent of the internet have made travellers increasingly discerning and fatigued by the impersonal experience championed by an oligarchy of incumbent hotel chains.
How can hoteliers use technology to provide a personalised guest experience?
What lies ahead? The future of the hotel experience is changing and a new form of personalisation lies at its core. The hoteliers that have moved first are not only winning plaudits and custom from a digitally native generation but are also benefitting from a drastic reduction in their own cost base as slick and affordable digital services replace expensive and antiquated analog ones.
"Software is eating the world", as Marc Andreesen puts it, and the hospitality industry is no different as internet-based startups like Mews outmanoeuvre traditional server-based companies to supply better Property Management Systems (PMS) for hotels and hostels. The DNA of modern cloud-based companies is focused on delivering customer satisfaction via speed and rapid software iteration. Pushing out several software upgrades per week as the product develops is proving disruptive to the lethargic behemoths like Oracle with their legacy systems and bureaucracies.
Improve your guest's check-in experience by gaining key information prior to arrival
And how do hotels deliver a personalised experience to the new on-demand generation? It all starts with automated check-in via a cloud-based system – where guests provide their information and preferences in advance for a smoother check-in and for personalised recommendations for activities on arrival.
First off, online check-ins go most of the way to solving an alarmingly prevalent problem for so many hotels – rooms should always be ready when guests arrive. Amar Lalvani, CEO of The Standard hotel brand, stresses the point: "Why have check in times through the ages been at 3:00 or 4:00 in the afternoon and checkout at 11:00 AM or noon? Why? Why not clean on demand when you know someone is checking out instead of floor by floor?" Today, even housekeepers can be equipped with smart devices where they can instantly see the status of each room and whether a guest is in their room at that time.
Automate administrative tasks for a seamless experience for guests and staff
Furthermore, credit card details should never be asked for more than once. AirBnB and its cloud-stored credit card profiles is the new norm so shouldn't all hotels now offer this? Bills could then be sent to guests automatically and via e-mail as Apple stores the world over effortlessly do. Even legendary New York hotelier Ian Schrager recently admitted that "for some reason the hotel industry is in denial about Airbnb" and went so far as to call the home sharing platform a "genius" idea and, essentially, a boutique hotel of one.
Staff working the graveyard shift would also benefit – a normal cloud solution should not need audits. Night audits were created during the 80s, when systems had limited computing and storage power, but in 2017 they are obsolete. A hotel PMS should be usable even if a guest checks out in the small hours of the morning.
Finding new ways to connect with guests
By operating through the cloud, staff and guests alike can connect to the system from anywhere and on any device. Companies like Mews have even built a virtual concierge – an iOS app that lets guests communicate seamlessly with staff while simultaneously acting as a personalised viewpoint to whatever city they are in and always in the guest's mother tongue. For example, guests can order a late check-out by simply instant messaging the reception desk even if they are out for a late dinner and concerned about being hit by hidden charges after a lie-in.
"Hotels who want to offer a personalised but modern experience should consider new ways to connect with guests," says Matthijs Welle, industry veteran and CEO at Mews. "Personally, I care about great coffee and a well-lit co-working space in the lobby with good (international) plug access. Find ways to connect to guests via their smartphones to inform them when their room is ready or whether they would like to book a table at a restaurant. There are so many great startups in this space (Oaky, QuickText, Alice App, UpSell Guru and GuestJoy are some of our favourites) who can help drive these experiences."
Soon, it will be commonplace to use your favourite hotel brand's mobile app to check in and unlock the door of your room – thereby completely bypassing the front desk. But not all hotels will have the resources to build and run their own unique apps. Outsourcing back-end functions to companies like Slack, Xero and Mailchimp are cases in point and Mews intends to be as ubiquitous within the hotel industry.
"With tablet-based PMS systems, we can use the reception area for something more homely and welcoming rather than a stuffy desk" says Richard Valtr. "Having to fish out crumpled itineraries for receptionists from the bottom of your suitcase after a stressful journey is ridiculous. Even Ryanair now has an app for their boarding passes!"
And what becomes of all those hotel employees who spend so much of their time checking guests in and out of the hotel?
"When you think about the impact that ATMs had on the banking industry," explained Stephanie Linnartz, the Global Chief Commercial Officer & EVP at Marriott International, in a recent interview, "there were many bank tellers who thought they would be out of a job. Instead of cutting staff, however, bank tellers were able to spend less time on deposits and withdrawals and more time focusing on the higher value functions their customers really cared about. The same will be true for the hotel industry."
In some respects, that future is already here – iPhones have started to replace battered keys on suspiciously stained fobs, digital newspaper kiosks are increasingly common over dog-eared photocopies of broadsheets, some hotels even offer complimentary Google glasses (although perhaps unwelcome in lavatories) and interactive augmented reality Pokemon treasure hunts exist for kids.
And beyond? Improving sleep is another holy grail for hospitality futurists, with dream cycles based on neurotechnology potentially able to refresh guests instead of more invasive sleeping pills. But gourmet genomics represents the ne plus ultra for personalised experiences where, before arrival, your diet and nutritional menu are meticulously designed based on analysis of your DNA. This gilded future can't come soon enough for the increasing number of health conscious travellers, from vegans to Paleo acolytes to the lactose intolerant. Tupperware manufacturers beware.
"Back in the 90s, offering a wake-up call or a newspaper was considered a personalised service and was highly appreciated," Matthijs reflects. "But today both these services run on a smartphone and all I am interested in is how fast the wifi is, if it is free and how do I get access to it."
---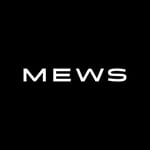 Hospitality hot takes straight to your inbox
Sign up to our monthly newsletter for industry insights, product news, partner updates and more.