The Mews Blog > Deliver phenomenal guest service with HelloShift
56% more reviews with AI-powered multi-channel guest messaging
25% better reviews from streamlined staff Collaboration
Capture and convert more leads via website chat
---
What problems do you solve for hoteliers?
HelloShift helps hotels deliver phenomenal guest service by:
Making it super easy for guests and future guests to communicate what they want with guest messaging and real time chat.

Giving staff collaboration tools for service delivery - no more logbooks and post-its.

Making sure nothing falls through the cracks, ever with an integrated platform for guests and staff.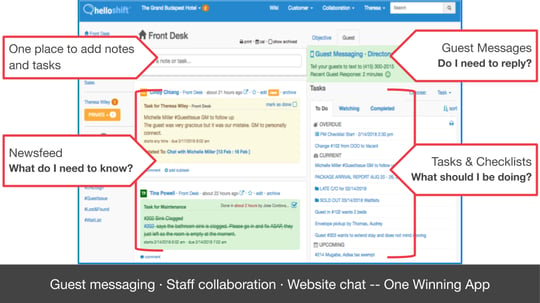 HelloShift is modern messaging for hotels - guest messaging, staff collaboration, and website chat in one simple app.
Hoteliers use HelloShift Staff Collaboration to work together across floors, buildings, shifts, and departments. Features include notes, tasks, checklists, service recovery, preventive maintenance, inventory management, lost and found, sales, wait lists, knowledge base, and more.
HelloShift Guest Messaging works across WhatsApp, SMS, Facebook Messenger, and email. HelloShift automatically imports guest data and sends routine messages through the guest lifecycle (pre-stay, in-stay, and post-stay). Teams use snippets and smart replies with AI to respond quickly. Alerts and reports escalate unresolved guest issues.
What do clients say?
Pranav Patel, VP Operations at TNJ Management says this about HelloShift:
"With HelloShift we have seen an almost immediate improvement in the amount and efficiency of communication between all departments. It allows us to complete guest requests very quickly and ensures that the entire staff can keep up with the status of those requests. HelloShift has revolutionized the old school communications log and paper request system. Our hotels will never look back."
Elizabeth Brooke, Innkeeper at The Provincetown Hotel at Gabriel's tells us this:
"Incorporating HelloShift into our daily operations has taken us to the next level. Guests are sent a text on the day of arrival. The responses are overwhelmingly positive, and this advance communication makes check-in a breeze. Throughout a guest's stay, communicating with the front desk is simple; the guest just replies to the chat string and anyone at the front desk can respond."
Finally, Dimitar Stanev, Director of Operations at Engage Hospitality shares to following about his experience with HelloShift:
"I have never used a product I feel so positive about. In the hotel business, communication is the key to success. Instead of combing through logbooks I see all communication on one screen, from my phone or computer. My staff is more accountable; I don't have to be on site because I track everything and communicate with them in real-time."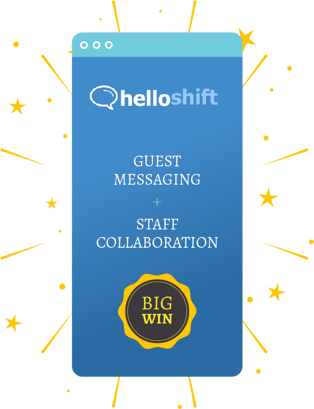 Your story so far...
HelloShift was founded in 2014, just when workplace messaging solutions like Slack were starting to transform how teams work together.
While wildly successful in office settings, most of these messaging solutions are unsuitable for the shift-based, mobile workforce hotels employ. Also, hotel workers have widely varying technical skill levels. HelloShift leverages the familiarity of a Facebook-like interface to bring hotels into the modern messaging age. With almost no training, line staff including front desk agents, housekeepers and the maintenance team can share notes, create tasks, complete checklists, escalate issues to management, receive notifications and message with guests.
HelloShift is now available on the Mews Marketplace.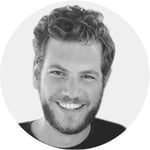 Hospitality hot takes straight to your inbox
Sign up to our monthly newsletter for industry insights, product news, partner updates and more.