The Mews Blog > Mews POS, one year on: behind the scenes with Saša Šarunić
A year ago, Mews acquired Bizzon, an innovative POS software, to expand its fintech offering to hotels and their F&B teams. This proud strategic moment got its fair share of press: we wrote a lot about why we acquired a game-changing restaurant management platform that offers contactless ordering and QR code payments.
However amazing Mews POS software is, the credit for its success goes to the incredible team who's been working hard to ensure its seamless adoption and relentless growth for the past year. To mark this special occasion, we chat about hotel tech, coffee and thriving as an introvert with Co-founder of Bizzon, Saša Šarunić, who is now a Product Director at Mews.


Tell us a little bit about yourself.
At the risk of sounding as awkward as Hugh Grant at the recent Oscars, I was never good at bragging about my accomplishments. Ok, let's give it a go. Eight years ago, I co-founded Bizzon and dedicated most of my time to pushing our start-up. It's been exhausting, so now I'm trying to relax more, enjoy life and dedicate more time to one of my favorite pastimes: crafts.
I'm obsessed with coffee and love to track down nice single origin coffees. Recently, I've started brewing some at home, but I don't recommend going down that rabbit hole. On a less caffeinated note, I applied for a half-marathon in May.

Hugh would never do that. What's something not many people know about you?
I used to be a university lecturer – now you know where the tendency to preach comes from. There is also a fun origin story about my move to London. Back then, I was an avid cyclist and so I bought a bicycle on my first day there. As soon as I got on the road, I was hit by a lorry. Not a great start. I still have this bicycle in my living room as it's probably the most expensive bike per kilometre ever bought.

What about Bizzon's origin story?
After selling my first start-up in 2013, I was looking for the next project. That's when I discovered a US-based start-up called Square, founded by Jack Dorsey of Twitter fame. They offered mobile payments and POS on mobile devices. At that time, it was completely unknown in Europe, but to me it seemed like something that would be interesting for a wide range of businesses.
Bizzon started out as a non-glamorous copycat of Square, but our vision grew as time passed. We ended up in hospitality, catering primarily to hotels such as Accor, who were one of our largest customers.
Our first customer, however, was my mother, who got to test run Bizzon in her souvenir shop on a lovely Croatian island called Dugi Otok. Of course, whenever she had technical issues, I was the one she called instead of our customer support.

How did you hear about Mews? How did the acquisition happen?
We were collaborating on some mutual projects and there were a growing number of hotels that used both Bizzon and Mews, so we arranged a couple of meetings with Matt and Richard to discuss how to deepen our partnership. During one of those talks, Richard asked us if we'd like to sell the company.

Sounds like a very Richard thing to do.
The offer came out of the blue. We weren't planning to sell nor were we actively looking for a buyer, but Mews was obviously a remarkable company, and we were quite aware of the traction and success it had. Another deciding factor was how complementary the technology was to ours. It was clear that this would be a perfect match.

Were you nervous about Bizzon becoming a part of another company?
Yes, we were. The main concern was about our team and the culture fit. How will the team feel? Will they be supported in a larger organization, or will Mews buy our technology and forget about the people? At first, it was a shock, because the team was worried I'd leave, but I made a commitment to stay no matter what and support everyone in their new roles.

How much of the original team stayed with Mews?
Almost 100%. I'm especially proud of it since every one of them could've easily found a new job in tech, but they chose to stay. I've recently received a few positive notes from the employees thanking me that we sold the company to Mews, which assures me we made the right decision.

And what about you – what's the best part of your new role?
I'm enjoying the fact that I outsourced many of the tedious tasks that used to be unavoidable due to the frantic nature of a start-up. Before, I had to be a jack-of-all-trades and deal with customer support, contracts, finance and watering plants. As a Product Director, I can finally focus on the thing I like the most: the product.

Speaking of product, what are the hotel tech trends to look out for?
The new developments in hospitality technology are incredibly exciting. Everyone's buzzing about AI and ChatGPT, so I expect to see some cool applications in travel and hospitality. There may be some surprising developments in hotels and restaurants too.
Virtual and augmented reality are the ones I'm really looking forward to because they enable a smooth transition between the real and the digital world. Imagine pointing your phone at a restaurant meal and getting all the ingredients and calorie data. Or pointing it to a printed menu and seeing all the information you need.
We did some experiments with voice recognition which might affect the design of future interfaces. It sounds crazy now, but eventually there may be a POS that doesn't even have a screen, where the waiter dictates your order directly to the kitchen staff without having to write anything down.

What would you say to someone who wants to join Mews?
It's a great company to work for on so many levels. One of the things we don't brag about enough is Wellness Wednesdays. Employees can take the last Wednesday of the month off and do something for their well-being: a walk in the woods, cooking a nice lunch or just relaxing. It resets you for the month and kickstarts the productivity of the whole organization.
Our culture and diversity are impressive too. There's an astonishing level of transparency about everything that's happening in Mews, good and bad. It builds trust. For a company with 700 people and that level of complexity, you'd expect more politics and less work, but it's all about collaboration and building a remarkable product.

As a self-proclaimed introvert, how do you like it here?
Mews is a company of extroverts, but introverts can absolutely thrive here too. They are encouraged to extend their comfort zone instead of being forced out of it. This approach is important as it helps quieter voices be heard without overwhelming them. Working remotely helps too. When there's a difficult client or a tough problem at work, I'll close my laptop, go for a walk in the park and come back refreshed. Overall, I think the move went down exceptionally well.

Feeling inspired? Mews is always looking to hire top talent. Join us.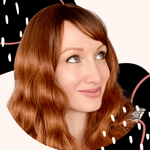 Author
Anu prefers unscrambling words over mincing them. Always punny, sometimes funny. You will find her if you want to in the garden unless it's pouring down with rain.
Hospitality hot takes straight to your inbox
Sign up to our monthly newsletter for industry insights, product news, partner updates and more.