The Mews Blog > How your property can sell or change a nonrefundable hotel reservation
Nonrefundable rates are a strategy hotels use to help reduce cancellations and secure payments upfront. It sounds simple, but we all know that the reality is a little more complicated. There are plenty of challenges and things to consider when you're selling hotel reservations.
Plans can change all the time and even though hotel guests are conscious that booking a nonrefundable room has its pros and cons, there are still some circumstances that can't be predicted. In response, some hotels give the option to sell or transfer their reservation from one guest to another so that the guests don't lose money should something unexpected happen that means they can't use the hotel reservation, thus ensuring they keep a positive impression of your property but you don't lose out on revenue.
In this article, we'll look at the most common solutions for nonrefundable hotel reservations.
What are the most common solutions for nonrefundable hotel reservations?
While nonrefundable rooms are a useful tool to ensure occupancy – especially during periods of lower demand – you should have several different solutions in mind should a guest not be able to fulfill their plans. These exceptions will ensure that you don't lose out on business but at the same time provide solutions that will keep the guest satisfied and want to book again at a later date.
It's important to keep in mind where your hotel stands on changes or selling reservations so that you can inform guests of how to proceed should something happen and they need to make changes to their nonrefundable hotel reservations. There are many ways to manage nonrefundable reservations, so let's take a look at each solution one by one.
Selling hotel reservations
While having a strict nonrefundable room policy is important, it's also important to allow for some flexibility. As a hotelier you want to ensure maximum occupancy and realistically speaking it doesn't matter if the room is occupied by one guest or another; the ultimate goal is to lock in the rate and ensure optimal occupancy while minimizing last minute booking cancellations.
Selling hotel reservations is a valid solution where you allow guests to change the name on the reservation and thereby transfer the reservation to another person. This proves a win-win solution because the guest is satisfied that they didn't lose money on an unused hotel stay, and the hotel is happy because they didn't lose out on the booking.
Give a credit towards a future reservation
Giving a credit towards a future reservation is another good compromise should the guests need to change a nonrefundable reservation for an unforeseen reason. You can give guests the chance to cash in on the reservation at another time, but be sure to provide some limitations such as allowing the credit to be valid for one year. In this case, there is a good chance that the guest will forget to book or that they will let the year expire without using the credit.
You will keep the guest happy by honoring their request but by providing some limitations, you can be sure not to have an excessive amount of credits pending throughout the year that don't allow you to fully predict costs.
Forgo the first night and cancel the rest of the reservation
Another solution to avoid no-shows, is allowing guests to cancel at the last minute provided they absorb the first night's cost or pay a cancellation fee. This policy allows the hotel to resell the room and enables travelers to get back some of their accommodation costs.
As the chosen guest won't be staying for the whole duration of their booking, you can make the room available again and you can use a reservation management software to determine which is the best room to make available based on the customer's preferred features. If there were several rooms booked under the reservation, using such a tool you can make bulk reservation updates and update relevant details for all of them together. You can thereby effectively distribute your reservations in a way that will make these last minute changes easy.
Work on a case by case basis
Not all cancellations are the same. Even some nonrefundable reservations should have some recourse, especially in cases of bereavement or illness. You may want to ask for some documentation in order to justify why they are cancelling a nonrefundable room such as a death certificate or a letter from the doctor, but this can also come across as callous so be careful if you choose to do so – it's usually better to take a guest at their word. While policies for nonrefundable rooms should be in most cases respected, of course in some cases, a certain amount of permissibility should be allowed.
What do you do if a guest asks for a refund on a nonrefundable room without a valid reason? They may argue that you can resell the room, so it's only fair that they should get some money back. In this case, stay strong and make sure you can point them towards your website where your nonrefundable rate policy is clearly stated.
It's not fun to play the bad guy, but at the end of the day policies are created for a reason. As long as you're not making one of the ten avoidable hotel mistakes, chances are you won't lose the client over a nonrefundable room.
Conclusion
As we've mentioned in this article, having a non-refundable rate can reduce cancellations and help you secure guaranteed payment for reservations. That is to say, guests pay the full price if they cancel, make changes, or no-show. Nonetheless, plans change all the time and unexpected situations may arise, so for this reason, it's a good idea to have a policy in place should this happen.
Avoid making your contingency plan public, otherwise you might end up having to make exceptions to your nonrefundable room policy on a regular basis. Of course, you should leave space to your managers to use their best judgment about whether or not to be lenient.
In this article we've also discussed the different solutions to handling changes to nonrefundable rooms, such as selling hotel reservations, giving booking credit or forgoing the first night's stay, but in any case it's important to address the best way to handle such a situation on a case to case basis.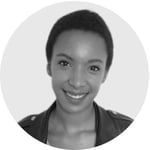 Hospitality hot takes straight to your inbox
Sign up to our monthly newsletter for industry insights, product news, partner updates and more.