Restaurant digital ordering
Digital Ordering
At the spa, the pool, or tucked under a blanket in their room, with a snap of a camera and a few clicks, guests can order and pay for their food and drink on their own with Mews POS Digital Ordering for hotel restaurants.
Book a demo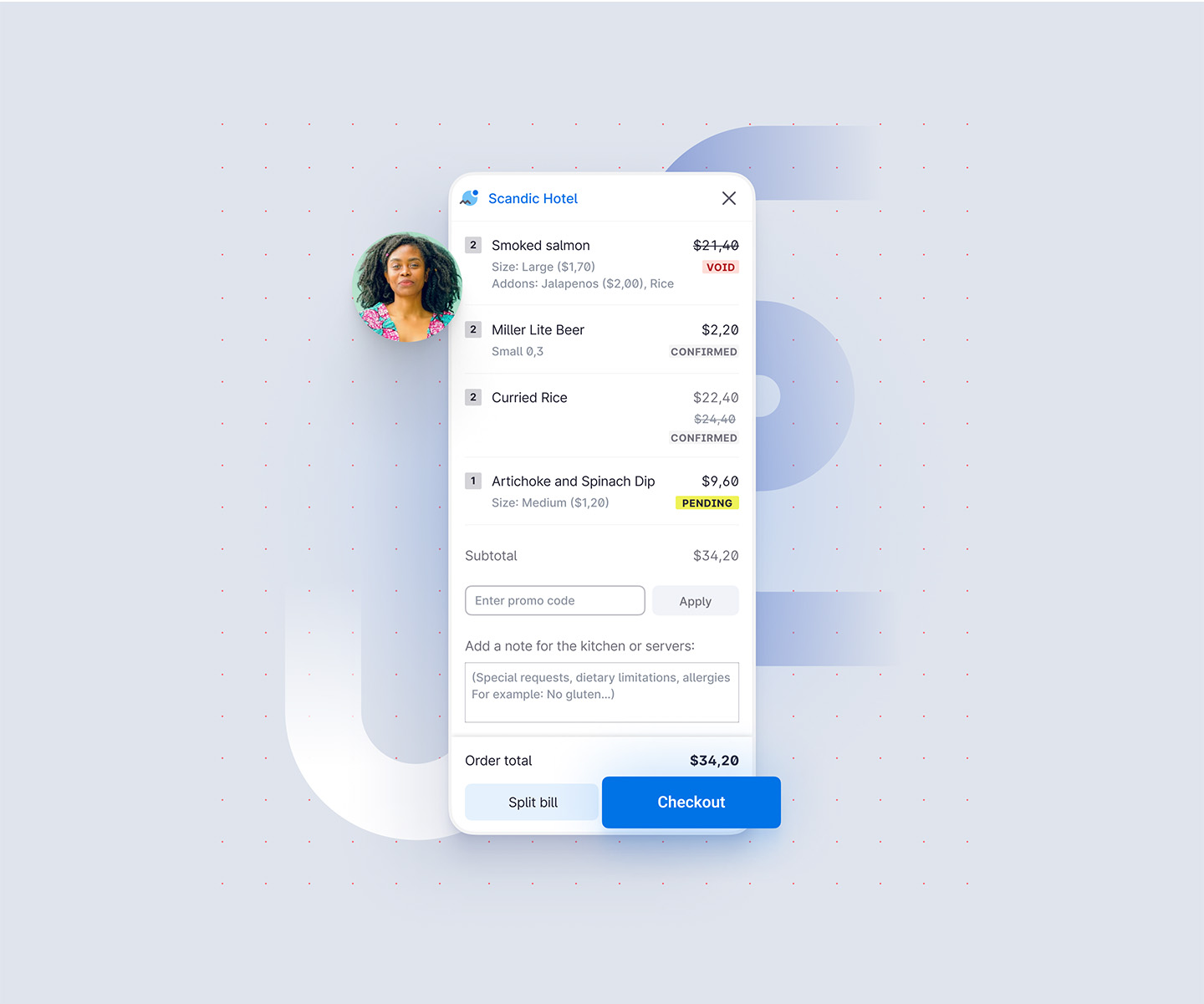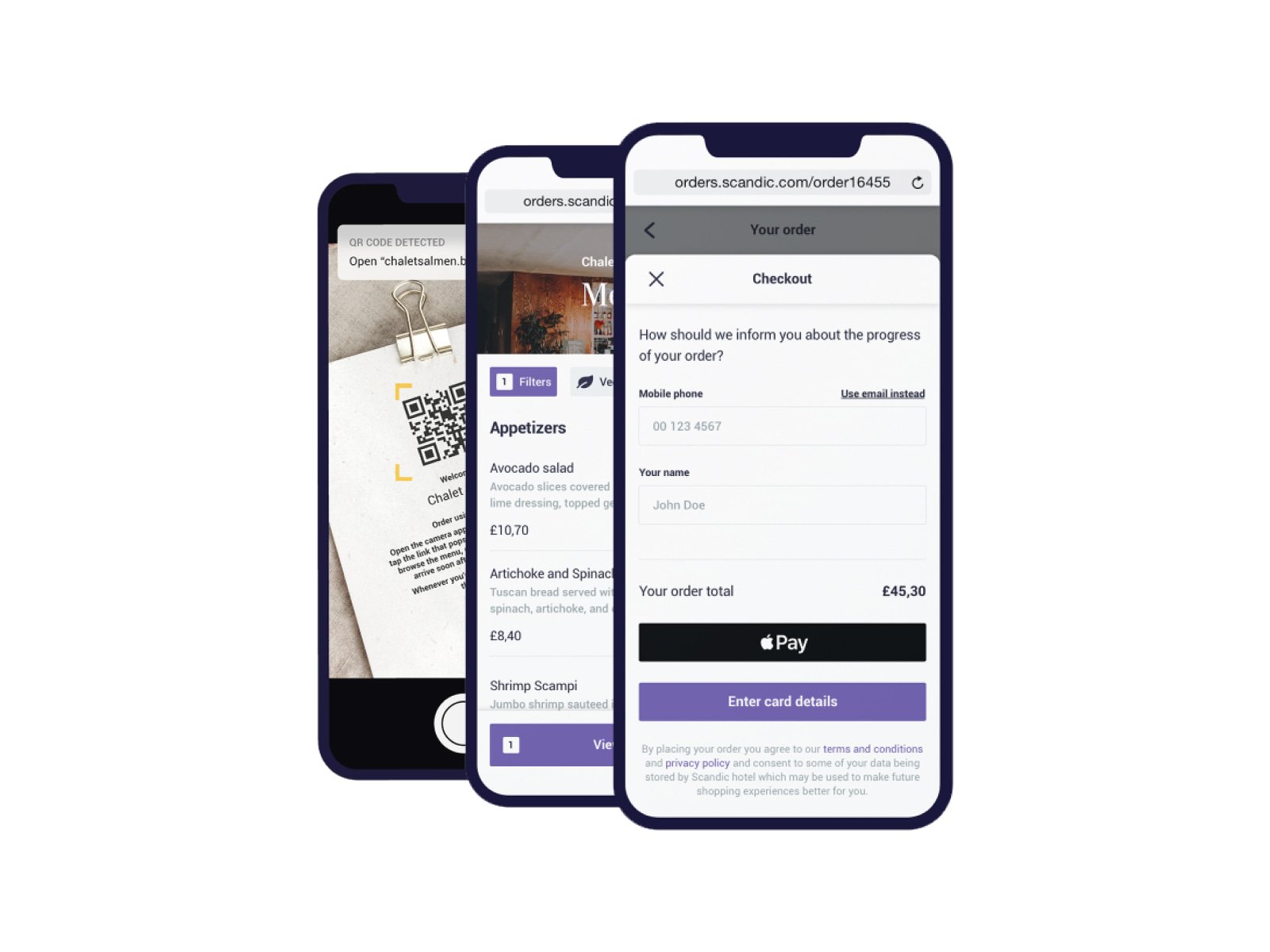 01 /
Print QR codes
Post QR codes anywhere you want – the lounge, the lobby, the pool or rooms
02 /
Order via a mobile device
Guests scan the QR code to access a digital and filterable menu, add items to cart and place their order
03 /
Pay – or wait – and enjoy
With multiple ways to pay, guests have the freedom to pay straight away, start a tab, click and collect or put it on their room bill
Solutions for all situations
Unusual billing needs
Staff can easily split, share, settle and even refund bills with ease.
Room service orders
Our PMS integrations let you automatically charge F&B costs to a guest's final bill.
Requests for in-person ordering
No problem. The software allows staff to take orders the old-fashioned way or manually intervene on digital orders as needed.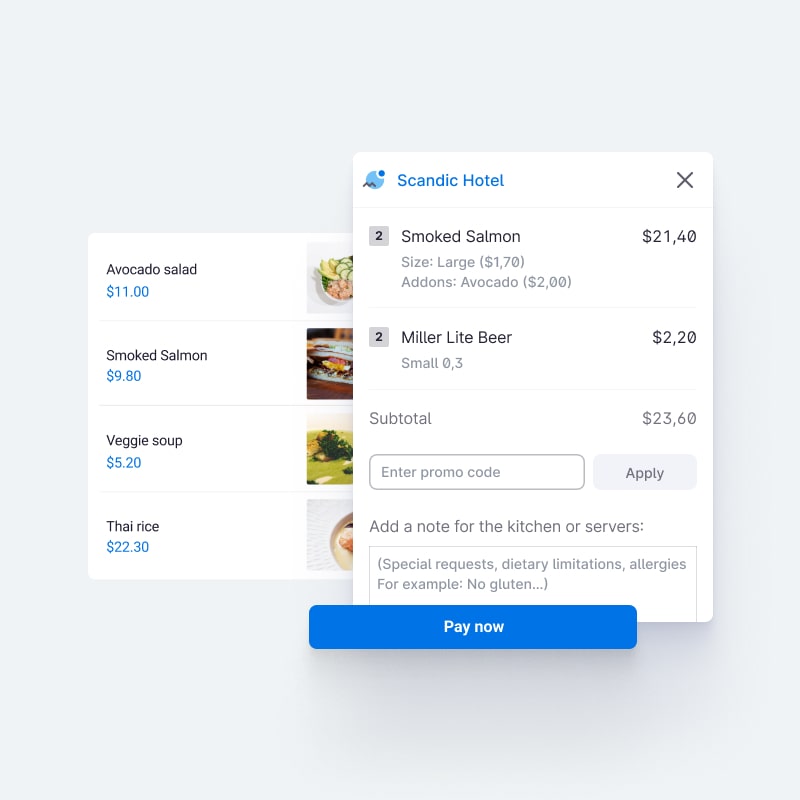 Benefits for guests
Digital ordering gives guests more of what they want in one convenient package.
Pay their way
No face-to-face contact needed
Order in a minute or browse the menu leisurely – no rush, no fuss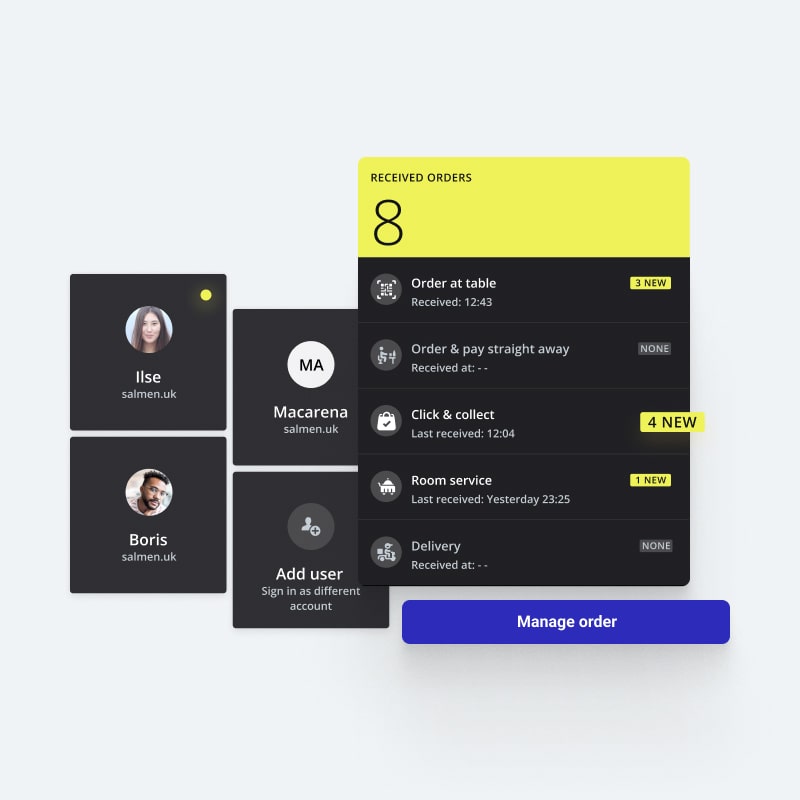 Benefits for staff
Digital ordering saves staff time without sacrificing service.
Less time taking orders means more time prioritizing service
Digital tipping is included
Fewer staff taking orders results in lower operational costs
Ready to level up your operations?
Mews POS, combined with Mews PMS, gives you a total overview of your guests' behavior so you can run your entire business seamlessly.
Book a demo