The Mews Blog > Boosting Yield with Mews and Hotel Scienz
We are excited to announce that Mews Systems and Xotels are collaborating to make revenue management great again! Xotel's Hotel Scienz software has been leading the way in hotel revenue management software for almost a decade and the final piece of the puzzle is now in place with a full integration with the hottest cloud-based PMS offering out there - the Mews Commander PMS.

90 percent of the world's hotel properties still don't use a proper revenue management solution despite the substantial revenue uplift it can give. Why? Because it is hard to do. To do it right, hundreds of thousands of pricing decisions would need to be taken every year. Curiously, those 90 percent who don't have a proper solution mostly use a manual entry spreadsheet that can't forecast anything. Ideally hotels should be trying to guess what customers are actually willing to pay but it takes some complex statistics and heavy science to get close. In short, to do revenue management in a smart way is too costly and time consuming for individual hotels to achieve. But there are innovative businesses out there that can help...
Xotel's dynamic and affordable Hotel Scienz revenue management product has been helping boost yield across a vast range of properties, from luxury inner-city boutique hotels to youth hostels to camping sites. Their advanced algorithms do all the heavy lifting so hoteliers can relax in the comfort that they are making the smartest rate decisions possible.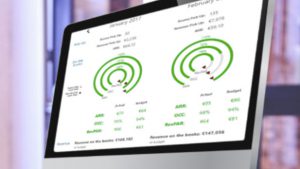 The Hotel Scienz dashboard gives everyone a clear overview of the current and future sales results and all the data is presented in easy-to-read graphs, charts and tables. But the algorithms go further by highlighting demand trends, daily pick-up reports, competitions price comparisons and more. In the end, it's all about increasing the financial top and bottom line results of your hotel and Hotel Scienz is one of the leaders in doing just that.
"The best way to continuously improve technology is to partner with companies that are leaders in their niche and to develop final products together that can completely satisfy our customers. We are working with the Mews PMS in various hotels across different countries and our revenue managers love the agility of their cloud based system. It provides good options to implement a dynamic and complex yield strategy," says Remko West, founder of HotelScienz and Xotels.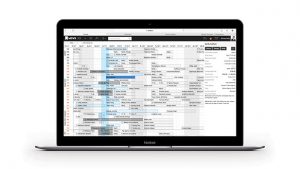 The Mews Commander PMS is the property management solution for hotels and hostels that everyone is talking about and, with properties in over 30 countries around the world, is also available across multiple devices to ensure you can manage your operations from any location. It's cloud-based, entirely mobile and brimming with integrations to solve every problem. But it's not just a PMS, it's also a booking engine and a payment solution all rolled up in one. A partnership made in heaven!
"We love finding ways to make our hotels more revenue and Xotels has been a leader in that very field with their ability to boost yield at hotels using smart revenue management algorithms," says Mews Systems Founder, Richard Valtr. "It makes so much sense for us to be collaborating with the team at Xotels as, like us, they are passionate about upending the status quo and building dynamic cloud-based technology that is actually accessible. We are excited to be integrating them into the burgeoning family of apps that our PMS is able to offer to properties of all shapes and sizes."
---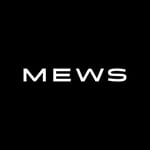 Hospitality hot takes straight to your inbox
Sign up to our monthly newsletter for industry insights, product news, partner updates and more.