The Mews Blog > How to define the perfect hotel's competitive set
Defining the competitive sets of a hotel starts with understanding who your primary competitors are in relation to your location. This is typically a list of around six competitors that potential guests are measuring you against when deciding where to book. You should consider that these hotels must have similar attributes and be within close proximity of your hotel.
Other factors to keep in mind are the hotel category, i.e., the number of stars; the type of hotel (budget, mid-range, upper-range or luxury); and the type of guest (leisure, business, groups, etc.).
The hotel offering will also influence whether you can consider a competitor for your analysis. Specifically, how many rooms they have and whether they offer additional services like event hosting, food and beverage, spa, and other facilities.
While generally speaking a hotel's rate will depend on the aforementioned factors, the rate will also be one of the biggest factors affecting purchasing decisions, which is why this should be included when pinpointing your competition.
We'll look at other factors to consider further on in this article as well as why it's important to select a competitive set.
Why is it important to select a competitive set?
Selecting a competitive set is important to be able to define your brand value proposition, your position in the market, and as part of developing a competitive pricing strategy.
Once you have defined who your direct competitors are it will be easier to identify your key performance indicators against other hotels in the same range, as well as with the same qualities and price point. These KPIs are: Market Penetration Index, Average Rate Index and Revenue Generation Index.
Market Penetration Index looks at how well your hotel's occupancy stands against the market average, and is calculated by dividing hotel occupancy by market occupancy. On the other hand, the Average Rate Index looks at how well your average daily rate compares to the market value.
ARI is calculated by dividing your hotel's ADR by the market ADR. Finally, you can look at the Revenue Generation Index which measures your RevPAR against your competitors, and can be calculated by dividing your hotel's RevPAR by the market value.
Once you've made these calculations you can determine how well your hotel is performing in comparison to your list of competitors and the market on the whole. It should be noted that RGI is the most important of these KPIs because it takes into consideration both occupancy and ADR.
By defining your competitive set and having an optimal property management system, you can help grow your hotel's revenue and improve your offerings so that the overall guest experience lives up to your proposed value proposition, thereby surpassing the competition.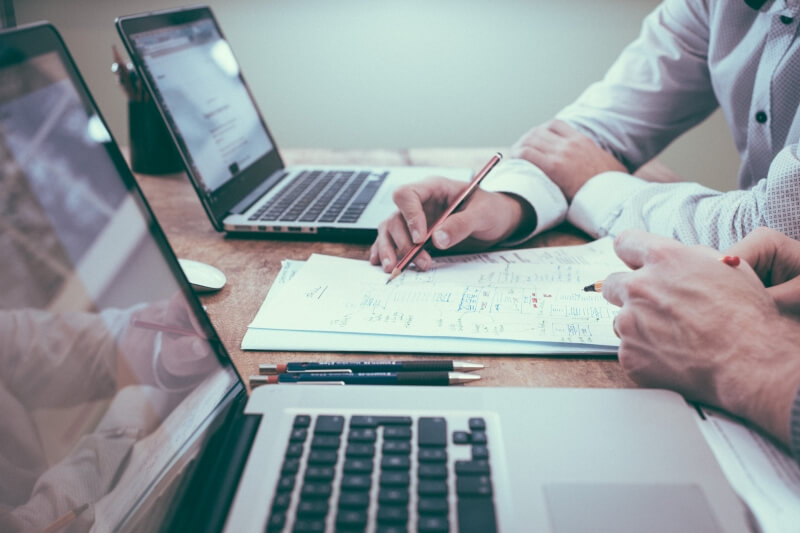 Things to consider while defining your hotel's competitive set
There are many factors to consider when defining your hotel's competitive set, some of which have been mentioned previously, so let's take a look in further detail. Without a doubt, it should be noted that by choosing a powerful property management system like Mews, you can unlock the key to amazing partners who can help your property set up a proper competitor set.
Location
You know what they say when looking at property: "location, location, location". This is no different when it comes to looking at your competition. Since hotel searches are often location-based it's only natural that potential guests would measure what your hotel offers against your competitors. This is why competitors that are in the same location offering the same service as well as hotels that are similar but offer slightly different products or brand positioning, should be included in your benchmarking.
It should be noted that even though a hotel is in the surrounding area of your hotel, it should not necessarily be added to your comp set no matter what. For example, if you run an independent hotel, comparing it to a nearby Hilton is not the same as comparing it to a nearby independent hotel with similar characteristics.
Chain hotels have more capacity for brand recognition, the ability to create powerful loyalty programs, sales capacity and bigger budgets so it's not fair to a small independent hotel to use this kind of hotel in the competitive set.
Online reputation and perceived value
Another important factor to consider is your competitor's online reputation and their perceived value, which can be deduced by looking at the reviews and what guests are saying about the hotel online.
By looking at metasearch engines and OTAs to see which similar properties are ranking slightly better than yours, you can find out what the others are offering that you aren't. This will help you deduce what the customer's baseline is in deciding whether to book your structure vs the competitor.
Furthermore, by including those competitors that have a good online reputation in your benchmarking, you will unlock the key to understanding the guest's perceived value of the competition in order to improve your own level of service. Because online reputation and rates significantly influence booking decisions, the better the ranking you have on sites like Tripadvisor and Google, and the more optimal rates you will be able to offer. It's a win-win.
The number of competitors
Of course there's no magic number of competitors to include in your set. You may think the more, the better, but be careful with this supposition. It's best to determine a minimum number (around five or six) but having more than six competitors may not provide any added benefits.
Consider your closest direct competitors by doing a market segmentation, deciding a set of factors for which to compare your structure against the market trends. In doing so, you may determine it's necessary to create several sets with your secondary and tertiary competitors in order to have a clearer picture of the panorama.
Brand's positioning
As we've mentioned previously, positioning is essentially the process by which hotels establish a series of value propositions that in turn influence how a consumer perceives that brand. Positioning as it relates to your competitive set would be about taking into consideration those competitors who have similar characteristics, such as: type of facilities, the amenities, and the type of accommodation and price (that could be based on stars or the category).
The category will directly affect the price as an economy hotel won't by any means have the same priceline as a luxury accommodation, so make sure you consider your direct competitors who have similar brand positioning as yours.
Pricing
Price is one of the most important factors to take into consideration when defining your set because it is also the factor that most affects guest booking decisions. Furthermore, it's safe to say that those properties nearest to you with similar characteristics, if they've done their pricing strategy correctly, should have similar prices. Learn more about finding the right price for your hotel rooms.
Product offering
A product as it relates to a hotel is not just the hotel room itself; it's the whole experience you offer, which goes from the design and feel of the property to the facilities and services. Of course, the product you offer will also determine your positioning and your price point, which is why this is an important factor to keep in mind when determining your competitors.
Those you decide to include in your set should offer a similar product to you so that you're comparing similar entities with similar characteristics, whether that be the state and quality of the facilities, or the general condition of the property itself.
Conclusion
We've looked at competitive sets throughout this article, and understood the importance of this practice in defining your brand positioning as well as measuring your brand against the competition.
It is important to analyze the competitive environment considering the factors discussed in this article in order to define a robust pricing strategy and to stand out against hotels with a similar market standing.
Only once you've fully understood the market trends can you decide a strategy to set yourself apart from your competitors.

Author
Eva has over a decade of international experience in marketing, communication, events and digital marketing. When she's not at work, she's probably surfing, dancing, or exploring the world.
Hospitality hot takes straight to your inbox
Sign up to our monthly newsletter for industry insights, product news, partner updates and more.