The Mews Blog > PMS and Hospitality SaaS Customer Support is Broken
It's always been a great irony that our company and industry defining palindrome - SaaS - is also one of the least inviting in the canon of English acronyms. How do you pronounce it? Is the 'a' lower case or upper? What does the 'S' stand for? Whatever way you chew on it the acronym is a mouthful to swallow and what really causes indigestion is that, within the hospitality industry, property management software providers have all but forgotten what the final 'S' actually stands for - 'service'.
Hotels are tired of terrible support
One of the biggest frustrations while working at a hotel is too often when the property management system (PMS) that powers the hotel malfunctions and there is nobody on hand to fix it. Or even merely when seeking guidance on how to get the most out of the system.
Imagine running a ship without an engineer on board to help when the proverbial steam runs out or if the electrics short circuit? When it comes to 'Software as a Service', 24/7 customer support that responds in minutes (and for free) should be the equivalent of having your very own soot covered mechanic in your engine room, only with the ability to speak multiple languages...
Any great B2B company knows that you should service your customer (the 'B') with their end-customer (the 'C') in mind. In the hotel industry in particular, guests demand great service and so the logic follows that the PMS that runs that hotel should be forthcoming as well.
The 'S' in SaaS stands for 'Service'
One of Oracle's biggest missteps during the $5.3 billion Micros acquisition a few years back was underestimating the importance and need for world class customer support in our industry (the clue should have been in the word 'hospitality'...) and they are still playing catch up.
And it's not just the big dinosaur that doesn't care for putting the 'S' in SaaS, many other younger companies out there are still neglecting support as a sine qua non. Why hasn't the industry learned?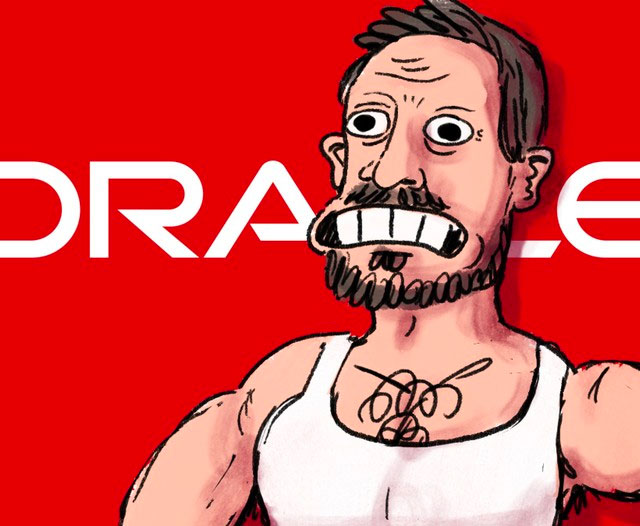 Garbage in, garbage out
One of the reasons is the technical reality of being a traditional non-cloud based hotel PMS. These are systems that require huge investments that often stretch into the tens of thousands of dollars. A knock-on effect of these 'one-off' investments is that they are, in accounting parlance, written off as CapEx (capital expenditure), which means the hotels don't see it as real money that hits their monthly bottom line. Instead, hoteliers are trained to invest big in static systems so they may appear more profitable. Considering it's a relatively small investment in what is the de facto central nervous system of your property, poor decision making based on such financial alchemy tends to backfire down the line.
So garbage in, garbage out. Anytime you sign up for the dinosaur deal mentioned above you are setting yourself up for poor customer service at the very least and a good dose of hypocrisy for an occupation that champions the guest experience above all else.
We average 12 minute response times. Not two weeks...
PMS providers are not transparent
In theory, a PMS provider MUST give you great support. In reality, they don't. This is partly because they aren't being held accountable via 21st Century transparency norms such as publicly posting their service level online for the world to see. In fact, they probably cobbled together your specific Service Level Agreement (SLA) on the fly anyway and all behind closed doors.
As a paying user, you don't get any insights into what the support team looks like, nor are you able to give immediate feedback or keep an eye on how quickly they get back to you. Nothing is transparent. Why? There's hand-wringing skullduggery at play…
Once your initial investment hits their coffers, the PMS companies are already planning their six month project to get you to integrate with more of their 'essential' software (let's call it a mere $10k or more) that is not in your monthly budget. In short, the system is setup for a bait-and-switch. The old tricks are the best tricks. I recall my sister pulling a similar ruse on me when we were kids although it involved candy bars...
The power should be with hoteliers
The SaaS world should be built for customer success. This means that a company like Mews has to continuously innovate, build a great product, support our clients and keep everything tip-top or the client can toss us out in a month's notice for any other toy. The power is completely in the hotels' hands and so it should be - everyone wins.
Too many hospitality SaaS companies have overlooked the benefit of consumers having the upper hand. They assume that, because they are a 'tech' company, that they can be stingy with support or even hide their contact details like many more famous digital companies not in hospitality do. However, we are not Facebook and transparency and service rule the roost.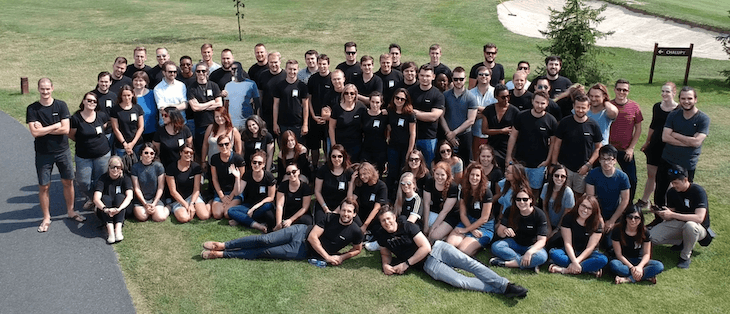 So what have we done to combat all this? One of the things we have been working hard on at Mews is our customer care team and making them world class. We knew we had to go beyond crude English language only 9-to-5 support and the usual vague commitment to 24-hour response times. As a result, we completely restructured how our clients are able to talk to us with the help of some awesome tech. That means not just email and telephone support but live chats directly through your PMS dashboard, our website or, heck, you can even text message us. It's been such a seismic shift for us that it has even ended up transforming our entire company and how our internal departments communicate with each other. For our customers, it means we can now always reach them and also reply in insanely fast times - last month we averaged 12 minute response times (kudos to our team here - you make us all look good!)

Warm-blooded humans make the difference
We also needed to broaden our language coverage beyond English and so we now have fluent speakers in French, Spanish, German and Dutch, amongst others. Furthermore, we now make sure that every time we close a ticket we ask you for feedback and to score us. Suffice to say, our satisfaction rates have been consistently above 90 percent (humblebrag…*cough*)!
And we aren't just leaning on AI and BOTS here to inflate our numbers. Although 80 percent of queries we receive in support are simple and repetitive ones that we are working on using AI to help us structure and answer even quicker, it's answering that 20 percent, which are complex and idiosyncratic issues, that really makes the difference. In these instances, there is no substitute for 24/7 human support in your native tongue from a team that know the software inside and out. I can't stress this enough - warm-blooded humans make the difference here.
We've put our SLA online and more
But there's more - we wanted to take things a step further because, as a SaaS company putting the guest first, we need to hold ourselves to the same standard that our hoteliers' guests hold them to. So we became the first in the industry to be completely transparent by putting our Service Level Agreement (SLA) on our website and guaranteeing our 99.8% uptime of the system as well as posting our response times to customer questions. On the page, you'll also find our rolling 30-day satisfaction score as monitored by Intercom and our average response time.
We hope the rest of the industry joins us and the days of miserly PMS support for hoteliers becomes a distant memory. In any case, it turns out the 'S' in SaaS is uppercase...
Scott Moran, COO of Mews
---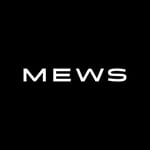 Hospitality hot takes straight to your inbox
Sign up to our monthly newsletter for industry insights, product news, partner updates and more.