The Mews Blog > How to boost upsells by 600% with front desk upsell automation
Hotel upselling is one of hospitality's hottest topics. And with good reason – upsells drive more revenue and TRevPAR, motivate staff and personalize the guest experience.

Our recent research shows that the number of guests upgrading during online check-in has almost doubled since last year, earning hoteliers an average of €30 for each upgraded reservation, with breakfast being the biggest upsell.
To get a full picture of this year's upsell trends, download the Mews Data Snap: Summer 2023.

Automated upselling, plain and simple
Just like you, hoteliers worldwide are awakening to the immense potential of hotel upselling. They want to educate and empower their front desk teams to maximize revenue through upsells.
And the answer is right here. We recently ran a webinar with Oaky and Hotel Rival, covering everything from attribute-based pricing models to front desk upsells to creative cross-sells. With expert advice from industry leaders, it's a masterclass in front desk upsell automation.
If you're looking for an A-Z guide to efficient, automated upselling throughout the guest journey, we highly recommend watching the webinar recording:
Webinar recap: becoming an upselling superhero
Now, let's explore some of the key talking points from the session.
Mews-powered Hotel Rival is a luxury hotel in the heart of Stockholm, Sweden. We wanted to learn all about the successes that they've had so far with Front Desk Upsell automation using the integration between Oaky and Mews, so we hosted:
Jesper Sandberg, Hotel Rival's Revenue and eCommerce Manager
Clément Dénarié, Director of Strategic Partnerships & Alliances at Oaky
Aldair Borges, Product Manager at Mews
This stellar line-up revealed how to turn hesitant front desk agents into upselling superstars, helping them elevate the guest experience and drive more profit.
Here are the key takeaways.

1. Upselling leads to a better guest experience – and vice versa
Guest satisfaction is the first step in unlocking more profitability.
Satisfied guests tend to leave stellar reviews, which improves the hotel's overall reputation and allows hoteliers to increase their rates. Unsurprisingly, guests in higher room categories are generally more satisfied and inclined to book extra services and amenities.
So, not only do hotels benefit from the incremental revenue driven by upselling, but they can also charge more based on higher review scores.
It's truly a win-win.

2. Automation leads to huge upselling surges and time savings
Using the new Front Desk Upsell automation via the Oaky and Mews integration, Hotel Rival achieved a remarkable front desk upsell amount of €10,009. More impressively, it only took them a month to reach this result.

"We've seen unimaginable results right from the start. A 358% increase in upsell revenue in the first month and a 683% increase in the second month."
Jesper Sandberg, Revenue and eCommerce Manager at Hotel Rival
Aside from a tenfold surge in revenue across three months, the integration unlocked huge time savings, too. In July 2023 alone, they saved five hours on upselling at check-in.

When asked about the team's reactions, Jesper said that they couldn't be happier with it, listing intuitive interface and simplicity of use as the best parts. He also shared that even the less tech-savvy team members quickly adopted the new software.
3. Automation supports user disengagement
Most modern apps are designed to keep users tied to a screen for as long as possible. Mews and Oaky approach software differently through a concept called user disengagement.
Our platforms are designed to take hospitality staff away from screens and put them in front of guests. We believe that hotel tech should give you time to spend with your guests and not stare at a computer monitor.
That's why the new front desk automation is more of a smooth conversation than a tedious task in the system. No more copying and pasting data across multiple platforms. No more juggling with admin while maintaining a smile.
With this new feature, an upgrade takes 3 clicks instead of 17. That leaves a lot of time to form a personal connection with guests and ensure they're happy with their stays.
4. Upselling contributes to staff satisfaction
Amidst the ongoing staff shortages, every hotel wants to become a more attractive workplace and empower its teams. Hotel Rival found a solution in front desk automation, which helped them to improve staff retention.
The easy onboarding, simple learning curve, and the incentives that help front agents earn extra money have made Hotel Rival a more attractive workplace. It has also kept their current staff motivated, creating a healthy spirit of competition among employees.
Happier staff leads to happier guests, translating to more revenue and a content management team. It's a win across the board.
"The tool is easy to use, and making upsells has never been more fun."
Frida Klondiras, Receptionist & Booking Agent at Hotel Rival
If you need further proof that Oaky and Mews make a fabulous hotel tech duo, enjoy this episode of the LowKey podcast, where our CEO, Matt Welle, talks about his journey in hospitality and how he navigates the rollercoaster of entrepreneurship.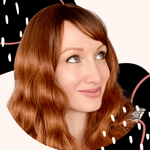 Author
Anu prefers unscrambling words over mincing them. Always punny, sometimes funny. You will find her if you want to in the garden unless it's pouring down with rain.
Hospitality hot takes straight to your inbox
Sign up to our monthly newsletter for industry insights, product news, partner updates and more.