The Mews Blog > Get customer feedback and build trust with GuestRevu
Increased review volume of 323% c

ompared to organic reviews collected of Mews hotel clients using GuestRevu

Increase your review rating with 11.43% using GuestRevu
*Based on TripAdvisor data from July 2019
---
What problem(s) do you solve for hoteliers?
In the hospitality industry, feedback is essential to operational and marketing success because hospitality is more than a service – it's an experience. A better understanding of your clientele through data and insights gained through feedback and online reviews, improves satisfaction and drives direct bookings.
Hoteliers can gain a deeper, guest-focused understanding of their operational strengths and weaknesses, monitor and manage their online reputation and reviews and improve guest satisfaction to drive more direct bookings and –ultimately – revenue.
The seamless, integrated experience that GuestRevu and Mews provides, enables properties to build guest profiles, automate the sending of guest surveys, and collate information between the two systems, allowing for effortless collection of invaluable guest insights.
GuestRevu is also a TripAdvisor™ Platinum Review Collection Partner and our clients consistently experience more frequent reviews with higher ratings which ultimately leads to an improved TripAdvisor Popularity Index Score.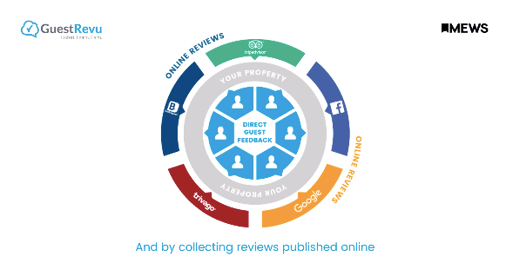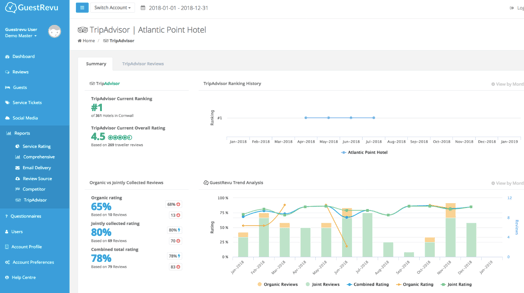 What do clients say?
"We're able to understand that customers who have stayed with us before, are more likely to leave positive reviews because they understand our concept", explains Liutauras "LV" Vaitkevicius, General Manager of Good Hotel in London. "So we're able to target people that are new to us, perhaps, and improve our storytelling, improve our communication and explain things about our hotel concept and the product much better…"
Since Good Hotel started using GuestRevu, LV explains they have not only received over 150% more reviews, but they have been 8% higher on average than reviews received organically.
"Dealing with GuestRevu and Mews, it was such an easy, painless process", says LV. "I believe that comes from the ethos both have where the attitude is: 'Let's do this. We can do this, and we just get on with it...' Traditional older systems would come up with a lot of reasons why not do something rather than how to do something."
Your story so far...
GuestRevu was founded in 2014 and has since established offices in the United Kingdom and South Africa, and provides services to clients in more than 50 countries across the globe.
Our significant growth, sound business model and excellent products have earned GuestRevu funding from leading UK investor network, Angels4Angels.
More recently, GuestRevu received top honours for the reputation management software and guest feedback software categories in the 2019 HotelTechAwards.
GuestRevu is now available on the Mews Marketplace.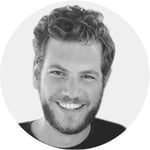 Hospitality hot takes straight to your inbox
Sign up to our monthly newsletter for industry insights, product news, partner updates and more.