The Mews Blog > Seven important things all hotel event planners must know
Hotel event planners are an essential part of a successful event. The more successful the events they execute are, the more likely you are to be able to promote your property's event services via word of mouth. As the key drivers of meetings and events, they have a big responsibility in helping to contribute towards incremental revenue, the ability to forecast better, and overall profitability.
In this article, we'll take a look at the most important things all hotel event planners must know when it comes time to plan meetings, conferences and events. The more set up they are for success, the more your hotel can leverage this success to be profitable year-round regardless of fluctuations in occupancy demand.
What should hotel event planners consider when planning events?
It cannot be avoided: your property has some fixed costs that will not change whether you are fully booked or have a lot of empty rooms. This is why it's so important to invest in events so that you are sure that you are maximizing your property's full potential. So what are the industry secrets when it comes to the world of events in the hospitality industry?
1. It's not all about fun and games
Yes, events should be fun and participants should go home energetic and ready to share their experience, but it's also important for planners to keep in mind that the bottom-line reason behind this service is for it to be profitable. Profitability means that just like hotel banqueting, the goal should be to upsell and take the most advantage of possible selling opportunities.
2. Size matters
Just like profitability is important, size is too. Understanding how size influences the type of event and its budget is important for planners to keep in mind. Whether the event is small, medium or big, the amount of resources that goes into creating a conference, fair, meeting, etc. are relatively similar, that is why you should think big. Prioritize those types of occasions that will be able to bring the most bang for your buck.
Regardless of the size of the event, planners must be ready to optimize the costs and measure the impact on the business so that they can fully understand if it's worth the undertaking or not.
3. Amenities and off-hour activities
For those who are attending a conference or a meeting, it's not all about the conference or the meeting, they also want to be able to sightsee, relax at a spa, have a fine dining experience, and check in with their loved ones. This means aside from the actual conference you should consider organizing parallel events that complement the experience or even down time to do whatever they want.
These parallel events could be sightseeing tours, giving discounts at the hotel or city spa, setting up meals at popular local places, live music, and so many more possibilities. Off-hour activities will complement the conference or meetings so that the attendees have time to disconnect and have a good time outside work. It also creates great opportunities for networking.
4. Prioritize multiple-day events
Prioritizing multi-day events is about understanding that there is a lot of effort that goes into organizing, creating and developing a concept that is congruent with what the client wants. Once this concept has been developed, being able to reproduce the event across a few days requires a lot less manpower and resources than starting from zero with creating a new event. Multi-day events may be more complex, but this means you can also charge more – plus you're likely to sell more room nights.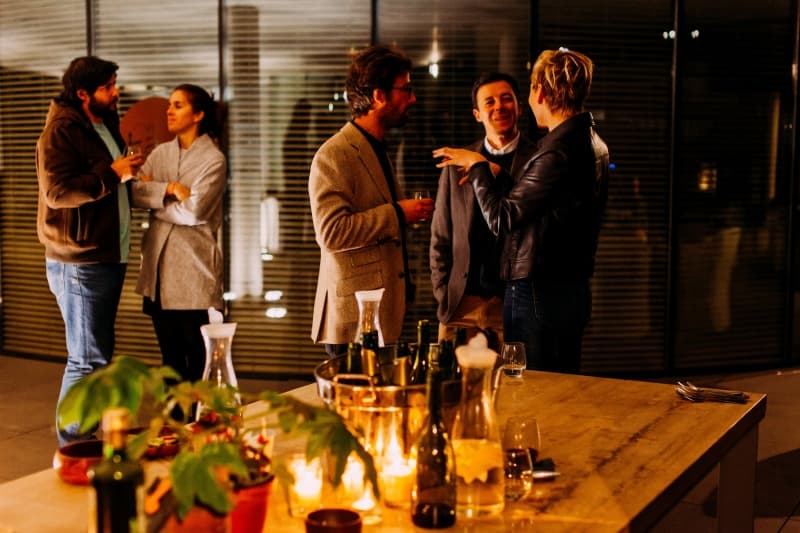 5. Don't underestimate the importance of technology
Technology should help accompany you in all stages of the process. In the pre-event phase, guests should be able to check in online and use check-in kiosks to help decongest the front desk lines. While the event is going on, you can use all different kinds of technology to help the event run smoother and help alleviate operations.
Read more about technology trends in hospitality.
The most important thing to consider is to not shy away from technology because it can really be a key element in differentiating you from the competition and helping to support staff in operations so that everything runs smoothly as possible.
You may also like:
6. The overall experience matters
More than anything, it's important that the actual experience that you design is memorable. It should be interactive and dynamic while at the same time seamless and immersive. This means that all the elements should seamlessly come together to create a unique experience, with live music, excellent food, great speakers, and all the details covered. The more memorable the event is, the more likely they are to repeat the experience.
An important part of being memorable is having staff that are well-trained and ready to provide the necessary information and support to help make the experience top-notch. This is why pre-event meetings and debriefs are essential to make sure that no details go uncovered. This way staff can work on providing the best service possible, which will no doubt increase satisfaction levels.
7. Don't neglect post-event follow up
Engaging with guests, conference leaders, decision makers and meeting attendees is your secret to closing the sales cycle. Find excuses to keep them engaged whether that be with a newsletter, emails or through social media. The more engaged they are, the more easily your property will come to mind when it comes time to plan another special occasion.
Learn how to use social media to influence decisions.
Post-event follow-up also comes in the form of satisfaction surveys. Find out what are your strong points and what you can do better. This is key to performing and keeping you at the top of the minds of organizers, and reputation management is essential for this. Be sure to keep in mind the strategies for managing your reputation so that you can ensure reviews work in your favor and not against you.
Conclusion
In this article we've looked at the seven most important things event planners should consider when it comes time to planning, creating and organizing events. That means planners should have profitability at the top of their minds, prioritize larger and multi-day events, use technology to support across all phases, understand that the experience matters and be sure not to neglect post-event follow-up.
It's a huge undertaking but when done right you can increase your hotel's incremental income and boost occupancy in the low season. Your secret to success is always the people you choose to be in charge so be sure you have a planner on staff that understands the importance of their job and can leverage their experience to create unforgettable events.

Author
Eva has over a decade of international experience in marketing, communication, events and digital marketing. When she's not at work, she's probably surfing, dancing, or exploring the world.
Hospitality hot takes straight to your inbox
Sign up to our monthly newsletter for industry insights, product news, partner updates and more.