The Mews Blog > Strategies to increase revenue from your hotel's meetings
As a hotelier trying to optimize costs and profit, you may wonder: how does a hotel make money from meetings? The fact is it doesn't happen overnight, but indeed there are many strategies to increase revenue from your hotel's meetings. It all starts with having a clear action plan that aligns your strategic goals along, with clear steps that can be taken to boost revenue.
When executed correctly, meetings can be an important source of revenue that can decrease your reliance on room rates since meetings tend to take place in low season or during the week when occupancy is lower. Plus, business clients tend to be more long-term.
Keep reading to find out how to boost your hotel's revenue from meetings.
How to boost your hotel's revenue from meetings
Now that we've understood why meetings can be an important way of increasing profitability, especially during periods of low occupancy, let's take a look at exactly how to boost your hotel's revenue from meetings. It's all about maximizing your property's full potential. You have a series of fixed costs that you can't escape as a hotelier, and the only way to ensure profitability is to take advantage of all potential revenue streams.
Let's take a closer look at some strategies.
Have a clear action plan
No strategy can be complete without a clear action plan. This means you must also start by having a clear understanding of the costs associated with meetings so that you know how much you need to charge to be profitable. Once you know your bottom line, you should create a series of steps that will help you offer the best meetings offering possible.
Think about distribution and promotion
The next step is to start thinking of your distribution channels, and how you will better promote your meetings. It may be advisable to start by contacting existing corporate clients, setting up meetings with them to explain your unique offer. You may also invest in targeted paid marketing campaigns that will help get the word out there. With targeted campaigns, a little investment may go a long way.
Learn more about hotel advertising strategies.
Another potentially worthwhile investment could be going to tourism fairs, especially those related to corporate travel or MICE (meetings, incentives, conferences, and exhibitions). You pay a substantial fee to attend, but often the contacts result in more clients, and there is indeed power in numbers.
Take the time to optimize your website for SEO
Search Engine Optimization, or SEO, is not a race but a marathon that will have a lasting impact on your business. That means you should take the time to do some competitor research and understand what keywords your competition is targeting relating to MICE.
Once you have figured this out, make sure the meetings section on your website is optimized for all these important keywords, and from there create a series of blog posts. Blogs will help position your content better on search engines, and the more attractive you can make your hotel become as a destination for meetings and events, the more business you will bring in. Learn more about hotel blogging.
Focus on your hotel's unique value
There's a lot of competition in the MICE sector due to the fact that there's a lot of money in business travel, and business clients are not only more profitable but tend to be repeat customers.
If you want your hotel to excel at promoting meetings, you need to set your hotel apart from the competition. To do this, you must understand what your unique selling propositions (USPs) are compared to the competition. For example, does your hotel stand out because of the location? Does your hotel offer services like a spa, restaurant, and bar? Is your staff multicultural and can serve multilingual audiences?
There are many ways you can position your hotel to stand out from the competition, but you need to be clear on what you want to be known for or what makes you different. This will help with brand positioning and have a clearer idea of what audience to target with your marketing efforts. Find out how to build the perfect brand strategy.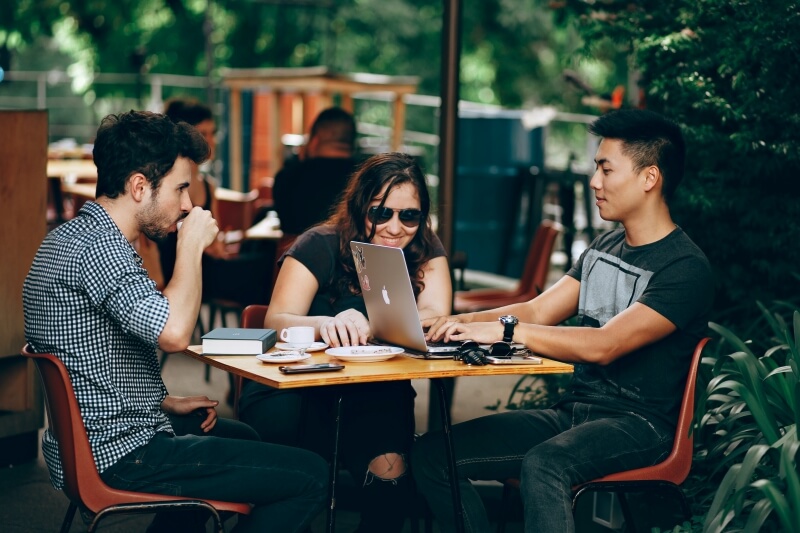 Don't be afraid to double up
Not all events are week-long or even day-long. If you have a big structure or even a medium-sized structure with modular spaces that can be used for more than one contemporaneous event, then think about doubling up. After all, the more events you host in a month, the more profitable you will be.
You may also like:
Hire extra staff when needed
It may seem contrary to popular thought, but hiring extra staff can actually make your events better. That is to say, with more staff you will not only be able to more easily double up and have a quick turnover from event to event, but at the same time, the more staff you have, the quicker they can be to solve problems if they should arise. Extra staff can also ensure not only that an event runs more smoothly, but increase satisfaction levels too.
Provide an unforgettable experience
Once you have your marketing and promotional efforts defined, there's nothing like word of mouth to get your MICE offering out there. This is why you must focus your efforts on providing an unforgettable experience. This means that the event runs smoothly and to plan, your team works together seamlessly to provide excellent service, and the event planner can rely on you to take care of what matters most.
Event planners have a lot on their plates such as taking care of lining up the keynote speakers, making sure attendees are happy, and managing seating arrangements, catering, and the overall agenda of the event. This is why the part that your structure is in charge of, like making sure the meeting room is set up, that bookings can be made easily and efficiently online, and that attendees have all their needs met, is essential to providing an unforgettable experience.
Think long-term
The initial investment in terms of planning, resources, advertising and getting set up for hosting meetings and events will be timely and costly, which is why you want to be sure that you think long-term. This involves setting up yield management strategies that can take you into the future instead of thinking in the short-term. With the right yield management strategies in place, you will be better able to predict demand and make adjustments as needed.
Conclusion
Having events be profitable and positively attributing to revenue growth doesn't happen overnight, but with the right strategies in place and with a future-thinking mindset, you are bound to boost revenue and positively contribute to your hotel's bottom line with the help of meetings.
By keeping in mind the strategies laid out in this article, as well as keeping potential corporate clients, business travel agents and event departments engaged, you'll be able to grow your revenue from meetings and thereby diversify revenue sources, which is key to a hotel's profitability.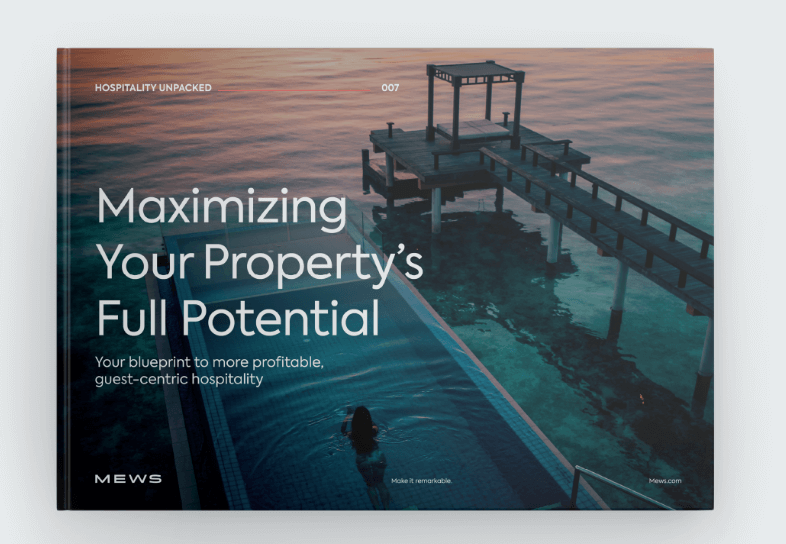 If you want to learn more secrets behind unlocking the key to profitability, download our complete guide to maximizing your property's full potential. You'll find ways to better utilize your property's space to not only diversify, but also increase revenue.

Author
Eva has over a decade of international experience in marketing, communication, events and digital marketing. When she's not at work, she's probably surfing, dancing, or exploring the world.
Hospitality hot takes straight to your inbox
Sign up to our monthly newsletter for industry insights, product news, partner updates and more.