The Mews Blog > 7 hotel promotion ideas to increase your bookings
Hotel promotion is an important part of boosting your property's sales. Promotions are ideal to capture new guests and are a great way of targeting the audiences you want to attract, as well as standing out amongst the competition.
There are so many effective promotional activities that can help boost your property, such as: working with influencers to increase brand awareness and drive purchasing decisions; designing special packages that include services you want to upsell; inviting star chefs to cook at your restaurant; seasonal deals; and a variety of other actions, which all help lead to increased bookings.
In this article, we'll take a look in detail at these activities so that you can ensure that your hotel continues to grow.
Best hotel promotion ideas to boost your property
There are many promotional ideas that can help boost your property's sales and generate brand awareness, which ultimately helps to increase occupancy and revenue. Experimenting with these different proposals goes hand in hand with your hotel revenue management strategy.
By managing your revenue with a tool like Mews Hospitality Cloud, you can help to optimize your inventories and maximize your profits, so you can identify your weak spots and use promotional activities to support growth in the places where there is room for improvement.
We've compiled a set of seven promotional ideas, which we'll discuss one by one below. You can also read more about marketing strategies that together with these promotional activities will help increase bookings.
Invite star chefs to cook at your restaurant
We've come to a time where chefs are as good as stars, and there's nothing quite like a star sighting to attract guests to your hotel.
Seeing as your hotel restaurant is a great way to boost ancillary revenue, increasing the average spent per guest, inviting a star chef is a top promotional idea. You can design packages that include room and board, with a tasting menu at your hotel's restaurant.
Guests may be initially attracted to the star chef, but once they discover your hotel, they may easily turn into repeat guests.
Take advantage of holidays
Depending on the holiday, you might identify it as a time when business is slow; use this to your advantage. Define the value proposition you are trying to push for your hotel and use that to market your hotel as the "it" place to spend the holidays.
For example, if your hotel is a sun and beach destination, you can leverage the fact that it is winter in other parts of the world to drive direct bookings to your hotel. Or you can consider having a special New Year's Eve party, dinner, or promotion so that people choose to spend New Year's at your hotel.
These little promotions make the difference to help your hotel reach ideal occupancy levels, no matter if it's a normally slow time of year.
Influencer-driven special discounts
Influencers need no introduction, but they are essentially individuals who can impact buyer decisions, and they can be a very effective marketing tool.
The important part is identifying the influencers who have power over the target group you are trying to reach. Once you have targeted who they are, use them and their influence to attract guests to your hotel.
You may even consider inviting them to guest blog or create content for you in order to elevate your content marketing efforts to the next level. Read about the power of blogging.
Start by inviting the influencer to your hotel, and come up with a series of actions that the influencer will do in order to promote business to your hotel, such as offering a discount code for driving followers to your social media channels, running a competition or a raffle for a stay at your hotel.
This increases engagement, and engagement is great for ultimately increasing conversions.
Social media marketing
Social media marketing is one of the most powerful promotional tools available, and it goes hand in hand with influencer marketing.
Use your social media channels to create a community and understand what potential guests are looking for, and use that knowledge to drive traffic to your website and generate direct bookings.
Create special contests and raffle a night's stay at your hotel or at your hotel's restaurant to give people a reason to interact with your brand. You may even consider creating a branded hashtag and ask guests to post a picture of themselves with the hashtag, giving them a chance to win a prize.
The more community you have on your social media channels, the more you can leverage those contacts to push sales. Read more about social media marketing strategies.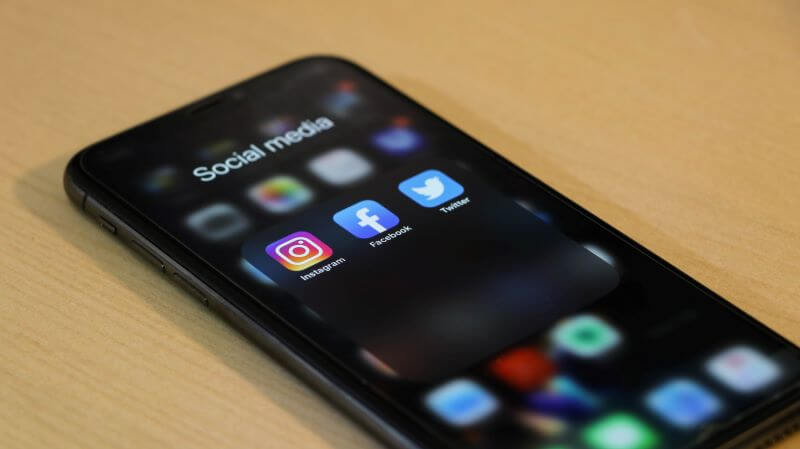 Special packages
Special packages are a great way to boost sales in the off season. Include extra services like treatments at your spa, restaurant or in-room services, and not only will you increase the average spend per booking, but also you will give guests a reason to book with your hotel instead of the competition.
You may even consider offering a romantic getaway, or a honeymoon package. These themed promotions are great to attract different types of clientele, and each package can be designed with the different target groups in mind.
Think local
Don't neglect the locals, and definitely don't underestimate the power of partnerships with local businesses. Working with local businesses, you can share the costs of promotions and amplify your efforts through their marketing channels as well.
You may partner up with local restaurants, tourism offices, tour guides or even the local paper, all of which will help your promotions reach a greater audience.
Locals are a guest demographic that also shouldn't be neglected, as they are in your area year-round. You can design activities to involve locals such as happy hour at your hotel's bar with live music, design holiday parties or dinners at special local rates, or even give locals a reason to come stay at your hotel for a staycation.
Loyalty programs
Hotel loyalty programs are a great way to keep clients loyal and boost retention rates. Within the loyalty program, be sure to include rewards that give value to your guests and lead them to choose your hotel instead of the competition.
As guests rack up their loyalty points, encourage them to cash in on them on their next stay for an extra reward – that way you assure that they come back.
Conclusion
In this article, we've given a selection of seven promotional ideas for your hotel. While this is by no means a comprehensive list, the idea is to adapt these promotions to your hotel's needs and target audience and to experiment to see what works best.
By conducting activities that encourage interaction with your brand both online and offline, you are bound to increase bookings, occupancy and retention rates, giving them a reason to keep coming back.

Author
Eva has over a decade of international experience in marketing, communication, events and digital marketing. When she's not at work, she's probably surfing, dancing, or exploring the world.
Hospitality hot takes straight to your inbox
Sign up to our monthly newsletter for industry insights, product news, partner updates and more.