The Mews Blog > International Women's Day 2023: equity at Mews
By now, you probably got the memo: women can buy themselves flowers and write their names in the sand. Drawing lines in the sand feels especially urgent when it comes to inequitable work practices. For so long, women have been on the receiving end of unsolicited work-related advice: how to dress for success, prove their worth, fight for equal salaries... But 2023 is having none of it.
Instead, women are taking over the mic to ask their employers some tough questions. They want to know what companies are doing for them.
"How will I be supported in my workplace?"
"Are there policies in place to ensure equity and diversity?"
"How do you make sure that everyone's voice is being heard?"
At Mews, we firmly believe in openly discussing and retiring outdated concepts. International Women's Day seemed like a perfect opportunity to invite five outspoken Mewsers to share their perspectives on equity in workplaces, barriers they faced and shattered in their careers, and what companies should be doing to attract and keep top talent:
Pooja Naidu, Senior Product Director
Lucie Olmrova, QA Engineer II
Tatiana Kurenkova, Senior Frontend Engineer
Anastasiia Prokopeva, QA Engineer II
Ryan Tomlinson, VP Engineering Platform
Employers, listen up or lose out.
What barriers have you encountered that prevented equity in your career and how have you worked to overcome them?
Pooja: As a Computer Science graduate, I was one of just two women out of 120 men on the course. Throughout my career, I witnessed the underestimation of women and a lack of awareness around unconscious bias, which made me doubt my ability to perform in senior roles. Even when I got the Director role, my male counterparts said it was because the company wanted to hit their diversity quota. I was even passed over for promotion twice as I was going on parental leave. Other barriers included lack of flexible workplace practices that would've helped me immensely as a mother of two. Unequal pay is another one. It's only very recently that I've been able to speak up about unequal pay and ask the People department to run through the data and compare the numbers. At the end of the day, you have to know your worth.
Tatiana: I'm originally from Russia, so I grew up in a patriarchal society. When I decided to study math in college, I was told that I couldn't pass my exams or be a programmer because my place was in the kitchen. When I interviewed for jobs, I was asked on multiple occasions whether I plan to have children. I felt pressured to answer even though I didn't want to, because I sensed it might cost me the job offer.
Lucie: One of the biggest barriers for women in tech is the lack of flexible working, especially for women coming back from parental leave, where working part time helps to create a healthy balance between professional and family life. Companies that resist these policies lose out on so much talent. Another issue is that companies seeking new hires often forget to look into specific groups: women coders, people from less fortunate backgrounds, etc. Luckily for me, Mews had a partnership with Czechitas (a non-profit dedicated to increasing diversity in the world of IT), which is how I landed this job.
Ryan: There's a problem in our industry with diversity, equity and inclusion. I am fully aware of my privileged position in each of those areas. My role as a leader is to lessen or eliminate barriers for others by remaining an ally who ensures that equity and diversity are present in my teams. When running meetings, I try to be super conscious and empathetic: is it all white men talking here and do other people have a voice? And if they're not at the table, how can I change that?
Do you think companies realize how important equity is?
Pooja: They should if they want to survive. A diverse workforce has a positive knock-on effect on company's outcomes. Want to build and design inclusive products? Instigate discovery with diversity. Ultimately, a diverse workforce is a smarter workforce, so inviting diverse thinking and talent pools can really transform and future-proof a company. As a topic, DE&I (diversity, equity and inclusion) was never really brought up in my previous workplaces, but it's the one I very much felt throughout my career. Now I look to work for organizations where I can help instigate this sort of change and for people who fully embrace the change. I'm happy to say Mews is that company.
Tatiana: I don't think many companies realize the power of leveraging equity in branding to attract top talent. If I visit their websites or social media and see no women role models, I'll just assume it's not a place where equity matters. My advice for companies looking to hire more women in tech is to celebrate their women employees and openly discuss the challenges they're facing, just like we're doing now. In other words, showcase.
Ryan: The importance of diverse teams is rooted in data. Studies have shown that high-performing teams aren't just a bunch of white men. The data confirms that if you don't have diverse people, diverse thinking and diverse backgrounds, you won't get the breadth of ideation that leads to high performance. Also, it's important to know that there'll always be people who ridicule or even oppose these efforts. But change shouldn't be thwarted by naysayers. If we let diverse voices be silenced, no change is going to happen. Leaders have an outweighed impact because they have a seat at the table and the power to push for change. If we're not conscious of the biases and aren't actively calling them out, the problem is just going to continue.
How do you think Mews as an organization can continue to actively strive for equity, both in the workplace and in the industry as a whole?
Pooja: Coming into Mews, I was pleasantly surprised by the diverse workforce we have, although tech remains a challenge, same as it is outside of our industry. Even though I'm currently the only woman leader in the R&D leadership team, I was delighted to learn that everyone I've spoken to, including leadership, is actively working on changing the status quo. We all agreed that encouraging teams from diverse backgrounds to speak up should be at the forefront for us leaders. Mews is seeking out leaders who are change agents to help instill this behavior; those who don't sacrifice the weakest link when key decisions are being made. Our goals and targets aren't just a tick boxing exercise. Instead, we must really walk the talk and stay deliberate and intentional in our DE&I efforts.
Anastasiia: This is my first tech role, so I was super anxious when I started working because of everything I'd heard about the men-dominated tech world. However, I received full support from my peers and managers, so I feel lucky in that regard. My experience with Mews is that it fosters a culture of acceptance. I truly never experienced anything like it. I'd love to see more women join tech knowing that they will be treated professionally and fairly. That's why I'm doing this interview: in hope of inspiring more women to join Mews and to assure them it's a safe space free of prejudice.
Tatiana: Mews is doing a wonderful job with their modern parental leave policies, but I'd love to see more mentorships among women. Having women leaders as role models willing to help us transition to senior or leadership roles would have an immense impact on company outcomes. Women mentors would also be more understanding of the experiences men didn't have to deal with and the specific challenges we face after coming back from maternity leave.
Lucie: This is a long-term strategy, but having tech workshops for kids would be great, because that's when most prejudices start developing. Empowering girls to break the biases and explore coding from such an early age would be brilliant.
Ryan: Mews is already doing an excellent job with providing DE&I courses and awareness trainings. For me, it always comes back to data, so the next step would be to track, measure and present data with the goal of raising awareness about equity. By putting the numbers front and centre, everyone becomes a stakeholder in the success of our DE&I efforts.
What would be your suggestions for a more equitable workplace? What should the companies be doing to draw and keep top talent?
We pooled together these excellent answers from our interviewees:
1. Raise awareness around unconscious bias and affinity bias
People with similar backgrounds and experiences tend to form groups, which can lead to isolation and siloed communication. It's not just about courses and trainings – drip feed the thinking into every single employee through everyday communication and inspiring leadership.

2. Choose leaders who are calling for change
We're all products of our environments. If the equity-inspiring behavior is instilled at the top, the rest will follow. Walk the talk and put DE&I on the agenda.

3. Reconsider your hiring process
Are you supportive of neuro-diverse candidates? Are you adding women to panels when interviewing women candidates? If someone is upfront about their health status, ask how you can support them going forward.

4. Creating diverse products takes diverse teams
If you want your product to be inclusive, you must start with your teams. Seek out diverse talent through organizations and non-profits that pursue the same goals as your company.

5. Create a platform for women to voice their experiences
Create a safe and confidential space for discussion and learning. The goal is to share, learn, develop and practice techniques to support inclusive behaviors and practices.

6. Showcase women employees
Identify women role models in your company and invite them to voice their experiences and opinions on your website and social media. Such transparency and visibility will help future candidates decide if your company's values resonate with their expectations.
7. Find the right representatives
Make sure you have diverse representatives at company events, conferences and other professional events. Especially for women in tech, seeing a relatable role model can be the difference between approaching your company or walking away.
This interview is kicking off a month-long celebration of women in Mews. Now that we've inspired you to join us or discuss these topics in your current workplace, why not take a look at our open roles?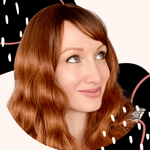 Author
Anu prefers unscrambling words over mincing them. Always punny, sometimes funny. You will find her if you want to in the garden unless it's pouring down with rain.
Hospitality hot takes straight to your inbox
Sign up to our monthly newsletter for industry insights, product news, partner updates and more.