The Mews Blog > Mews 2018 Summit: Pitchmania
The Mews Marketplace stole its share of the spotlight at the 2018 edition of our annual summit, and quite rightly so! Nine tech-savvy speakers from amongst our ever-growing pool of integrations partners took to the stage and introduced their industry-changing tools in a heated Pitchmania session...
---
LIGHTSPEED
Rosalie Van Beveren from Lightspeed used her time on stage to explain how their cloud-based POS and eCommerce solutions are powerful Mews integrations for hoteliers. They offer a retail product and a restaurant product (both of which are PMS integratable), allowing revenue centres to be easily mapped and split.
Lightspeed's user-friendly POS is capable of handling the several different revenue centres that most hotels have, and thanks to live synchronisation it transfers revenues directly from the POS to the property. As an iPad-based tool it can be used whilst on the move, and in conjunction with customisable floor plans based on a hotel's physical layout.
Rosalie also talked about how Lightspeed can be a useful employee management tool, especially for hotels looking to streamline their business. And to top off their service offering? Instantly accessible data, full training for new users and 24/7 support for all clients.
---
OAKY
Armed with a highly tech-free flip chart and marker pens, Oaky Co-Founder Erik Tengen both captivated and amused the audience as he illustrated the value of storytelling and pricing offers to maximise conversion.
Upselling platform Oaky allows hoteliers to enhance the pre, during and post-stay experience for their guests with creative or occasion-specific add-ons.
In a nutshell, hotels which take the time to use storytelling to create original, memorable experiences for their guests (rather than simply carrying out process led transactions) can upsell far more easily and effectively. And the real beauty? ROI can be increased without even having to change the product.
Erik also explained the impact of using segmentation to offer guests new and out of the box experiences, with the memorable example of offering lone travellers the possibility to rent a goldfish to keep them company and liven up their stay! Quite simply, story-generated experiences lead to positive TripAdvisor reviews, which in turn drive new and repeat bookings.
"I like that Mews goes to specialist providers who do what they do best."
---
PACE
CEO of Pace, Jens Munch, was more than happy to let us into a secret: Pace thrives on complexity. And let's be honest, that's definitely a good thing for a company which helps hotels with revenue management!
His team is on a mission to revolutionise the field and help hotels sell every room at the optimum price. Their methodology involves "going granular, computing forecasts for all possible booking scenarios, then choosing the optimal one", happily marrying science, insights and automation along the way.
According to Jens, "95% of hotels globally don't have the optimal solution to help them with revenue management", but Pace is anticipating a shift towards hotels changing their prices more dynamically to take all available revenue.
Before handing back the mic he also highlighted how important it is for hoteliers to "pay attention to Mews' ecosystem metaphor, so as to ensure that they choose a PMS with the ability to add on solutions".
---
QUICKTEXT
The message from Quicktext's Co-Founder and Chief Evangelist Officer Ben Devisme was crystal clear: "in order to increase direct bookings hoteliers should focus on potential guests who are still in the process of choosing their hotel."
Quicktext is a simple client communication platform which connects directly to a PMS, centralises all instant communication channels and allows hoteliers to proactively engage with their guests using the channel of their choice, e.g. SMS, Facebook Messenger, Booking.com, Expedia, WeChat etc..
In complement to this, Quicktext's friendly and multilingual AI-powered chatbot, Zoe, interacts with online visitors and generates answers to regularly asked questions.
Ben called up two Quicktext users from the audience, Tomas Sergeant from C-Hotels (Belgium) and Nizar Virji from the Euston Square Hotel (London), to illustrate the user-friendly nature of the tool. In speaking about their experiences, Tomas highlighted the importance of being able to catch undecided clients before they reach a decision, and how vital it is to be able to "make a conversion from indecision into a direct booking." For Nizar it's all about timing. As he explained, "Zoe intervenes at the right moment and helps takes bookings without human intervention."
Simply put, Quicktext offers hoteliers "interaction and an opportunity to re-think a hotel's marketing and to profit from it by focusing talent and hard work on what really matters."
---
GUESTREVU
According to Francine Heywood, "the reputation of a hotel has never been more volatile that it is today. Reviews are everything and online reputation is very important."
The Co-Founder explained to the BTTHF summit audience how this idea triggered the creation of GuestRevu: cloud-based review management software and guest feedback solutions for hospitality professionals.
Via branded surveys they are using technology to help hoteliers "listen to guests, learn from them and ultimately earn from them." Responses from guest questionnaires are directed straight back into the PMS, allowing guest reviews to be analysed every day, with the end goal being to use positive guest feedback to enhance online reputation and in turn, increase revenue.
The GuestRevu tool pulls all online reviews into one single time-saving dashboard, making it easy for hotels to see what their guests have been saying about them, and then make informed operational decisions based on insights from the data. Hoteliers are also encouraged to look at the expectations they are setting, and how they are meeting (or ideally exceeding) them.
The bottom line message is a simple one: listen to your guests, learn from what they are saying, make changes and make money from it.
---
DUETTO
As hospitality's only revenue strategy platform, Duetto is something of a game changer. Originally founded as a division within the Wynn, it was intended to bring revenue management into the frontal strategy of the hotel, so that it would no longer be seen as a stand-alone product. And so was born the concept of revenue strategy!
As Sales Director Eric Rogers explained to us whilst on stage, the concept of open pricing was developed shortly afterwards, to "encourage accurate pricing and maximisation of the asset value on every room."
The Duetto that we know today is a powerful suite of cloud-based applications which deliver valuable insights on pricing and demand. These insights in turn help hotels increase booking conversion, improve guest loyalty, strategise and ultimately, boost their revenue management capabilities.
Designed to be an easy to use system, their ScoreBoard product pulls data through from multiple sources into a simple, accurately presented format, rapidly generating intelligent reports for every property. These can be shared in real-time, freeing up a revenue manager's time to decide where they should be focused.
---
HOTELCHAMP
Tools, triggers and timing are the main pillars of Hotelchamp. The Amsterdam-based marketing platform uses these three levers to help hoteliers optimise their website, and ultimately "take back control of their own destiny" by boosting direct bookings and reconnecting with their guests.
It's a simple integration, involving the installation of a smart layer of technology which sits on top of a hotel's existing website and booking engine, with Hotelchamp seamlessly white labelling throughout the whole process. But it's not just about the tool! As Sales Manager Philip Hyland illustrated to his audience of industry experts, there should always be an explainable reason for why a specific message appears to a particular website visitor at a certain time.
He told us that Hotelchamp feels that "far too many hotel websites are static, under-average and difficult to navigate", and worse still, they are competing directly with high-end OTA websites which are technically stronger and effortlessly persuasive, resulting in quick and easy decision-making (i.e. bookings).
The Hotelchamp platform offers up to 14 different types of tools and triggers, and by using key information (i.e. where people are coming from, where they're viewing your website, what device are they using, and whether they are they a returning visitor) they trigger them at the right time with an encouraging message to ensure that users are engaged, and that they then proceed to book directly. Smart, persuasive and targeted.
---
MYHOTELSHOP
Ullrich Kastner, who founded the online software and service marketing agency myhotelshop in 2012, used his 10 minutes under the church spotlights to tell us how the route to more direct revenue involves more traffic and higher conversion. And ideally both.
He talked us through how the platform focuses on marketing and content distribution, with four main aims:
> increase direct business for hotels
> offer hotels access to relevant marketing channels
> manage and distribute hotel content to the most important hotel listing services
> offer consultancy services to its hotel partners
myhotelshop's activity is split into two different streams: software and consultancy. As Ullrich explained, the software side (think Google Adwords, meta search and campaign management) helps generate increased traffic to a hotelier's website, and conversion increase is achieved through their consultancy services (coaching from a dedicated team and knowledge transfer).
Knowing how little time busy hoteliers have available to dedicate to campaign management, myhotelshop keeps the bottom line of its solutions simple: save money, increase revenue, save time.
---
ATOMIZE
For CEO Alexander Edstrӧm, reports and graphs are of next to no interest. As he made clear to the BTTHF audience, for him it's all about the power of AI, mobility, and being a disruptor, and he founded Atomize on exactly these grounds.
Their mission? Become the world leader in Automatic Revenue Management (ARM). How? "By offering hoteliers the opportunity to increase their RevPAR by automatically setting the optimal price at any given moment, for every room and booking type."
Alexander went on to explain that his intention from the outset was to generate something which adds value and saves hoteliers time. True to plan, rather than spending time analysing reports Atomize proactively uses real-time competitor and web-sourced data to output price recommendations to hoteliers at any given moment, with the focus being on helping them maximise profits.
And is the proof of the pudding in the results? According to Alexander, "the average Atomize client has an uplift of more than 15% in RevPAR."
Unsurprisingly, their cloud-based system is entirely mobile first and can be implemented directly into a hotel's PMS.
---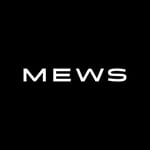 Hospitality hot takes straight to your inbox
Sign up to our monthly newsletter for industry insights, product news, partner updates and more.