The Mews Blog > What our non-profit hospitality partners taught us about sustainable hospitality
While a lush summer vacation will certainly improve your short-term mood, hospitality also has the power to ensure a long-lasting positive impact on places, economies and local communities.
With their sustainability and educational programs, the exceptional non-profits we're about to introduce address major environmental and social issues while changing the hospitality industry for the better.
Get inspired by our non-profit hospitality partners
Time to plant some inspiration: meet three incredible organizations we proudly list among Mews partners.

1. Hotels For Trees
Hotels For Trees partners with hotels to encourage guests to forgo housekeeping. The concept is simple yet effective: a tree is planted every time a guest skips the stayover cleaning. As a driver of sustainability, Hotels for Trees helps hotels save on cleaning costs, water and chemicals. It also indirectly offsets some of the guests' carbon footprint for their stay.
Mews integrated Hotels for Trees into the various modules of our hospitality platform, and numerous Mews customers have opted in, including FINCH — boutique hotel, The Florian, The James, Le Marin Hotels Rotterdam and both Skotel locations run by Hotelschool The Hague.
Thanks to everyone who signed up and attended Mews Unfold 2023, we planted another 1,000 trees to make the world a little bit greener.
"As sustainability is a key focus of our CSR program, we're thrilled to partner with Hotels for Trees," said Matt Welle, Mews CEO. "Seeing a tangible impact is so exciting – over 40,000 trees have been planted so far through Mews clients and we're looking forward to planting many more in the coming years."

The scheme is a win-win-win for hoteliers, guests and the environment. On average, hotels save €3-5 every time a guest skips the stayover cleaning. A 100-bedroom hotel with 25% adaptation and 60% occupancy would help plant 2,500+ trees per year while saving around €10,000. Hotels for Trees aims to be planting one million trees per year by 2025, and we can't wait to see them branch out.
2. Saira Hospitality
What if the ongoing staffing shortages could be solved by transforming education in hospitality? To answer that question, Mews partnered with Saira Hospitality, pop-up hospitality school pioneers who specialize in sourcing undiscovered talent that may otherwise have been overlooked. Both brands will leverage their industry-leading experience to launch five new schools and develop an online training solution that will attract and retain hospitality staff.

This partnership aims to equip students with essential hospitality skills and, upon graduation, employ graduates at properties running on Mews. The first school will open in London in June 2023, followed by a pop-up in Amsterdam later in the year. Key parts of Saira's curriculum will be migrated to the Mews University platform, giving Mews customers and the wider industry access to digital life skill sessions.
"We're passionate about challenging the status quo and innovation, Mews with technology and Saira with people and education," said Harsha L'Acqua, Founder and CEO at Saira Hospitality.
Hospitality plays a key role in education and building local communities. By supporting the world's leading hotel brands in their talent search, Saira is redefining how operators can support local communities. To learn more about our collaboration and the direct impacts of Saira Hospitality's program, watch the Power of People session from Mews Unfold 2023.
3. Movement On The Ground
Charlie MacGregor is the CEO and founder of The Social Hub. Whether it's through events dedicated to sustainability, diversity and inclusion, or coworking spaces supporting local entrepreneurs and start-up businesses, The Social Hub is fully committed to celebrating the local community.

This communal spirit extends to Movement On The Ground, a humanitarian NGO Charlie founded with his friends in 2015. Moved by the Syrian refugee crisis in Lesbos, they were inspired to do something in support. With four active projects in Greece, their mission is to offer refugees better opportunities and a more hopeful life.
"What I can say with certainty eight years into Movement is that when you trust the community, beautiful things start to happen," said Charlie. "Once people genuinely start connecting, there is suddenly a new, welcoming space to flourish."
MOTG has recently begun supporting people from Ukraine 'on the ground' in Poland. They aim to transform camps into campuses and empower people by giving them projects that reignite a sense of purpose despite seemingly hopeless circumstances. Get inspired by MOTG by watching The new standard in hospitality session from Mews Unfold 2023.
At Mews, we'll continue to talk to non-profit organizations and hoteliers around the world to identify the best practices for sustainable hospitality. We're lucky enough to have a platform where we can share this information, and it's our responsibility to use it.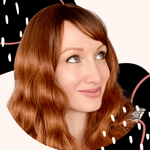 Author
Anu prefers unscrambling words over mincing them. Always punny, sometimes funny. You will find her if you want to in the garden unless it's pouring down with rain.
Hospitality hot takes straight to your inbox
Sign up to our monthly newsletter for industry insights, product news, partner updates and more.