The Mews Blog > The key to smooth onboarding with a new Property Management System
"Our greatest fears lie in anticipation." – Honoré de Balzac.
Wise words from the famous French writer, but is he right when it comes to changing your Property Management System? There's no doubt that the idea of onboarding with a new system is scary for many hoteliers. But are these fears justified, or is the reality of a new property management system implementation not as difficult as it seems?
Let's find out.
Expectation vs. reality
Choosing a new PMS is a big decision, arguably the most important for your business. There are plenty of things to consider while making your decision, from feature fit to culture fit, one of which is how the onboarding process will work. Ryne Parsons is an expert when it comes to implementation – he works as the Mews Customer Onboarding Manager and has overseen countless onboardings.
We call Mews the brain of the operation. It's the control center for your entire property – so this is brain surgery! I understand why properties see changing their PMS as a very daunting task."
Ryne Parsons, Mews Customer Onboarding Manager
There are two common but different sets of expectations when it comes to onboarding. The first notion is that onboarding is always an incredibly painful process, something that takes months and is guaranteed to send stress levels through the roof. This may be true in some circumstances, but it doesn't have to be the norm. With a thorough method, strong project management and open communication, onboarding should take weeks, not months – Mews aims to onboard new customers within 28 days.
The second commonplace expectation sits on the opposite end of the scale. Many hoteliers actually underestimate the work that needs to be done on their side for a successful implementation. As intuitive as some platforms are to use, a successful onboarding takes time for set-up and training. Every property is different, and those working on the hotel side of the project – the general manager, the reservations manager, the front desk staff – have the best knowledge of how to set up their new PMS in the best way for the business.
What makes a successful onboarding?
There are three key areas that will ultimately dictate how your onboarding goes.
1. Commitment
A successful onboarding needs buy-in from everyone involved. A fairly typical scenario is that once the new contract is signed, the responsibility to manage the integration is passed on to someone who hasn't even been involved in the conversations until then. Whether you've been involved in the decision making or not, it's important to communicate with your team about why you've chosen your new PMS so that everyone's onboard from the beginning.
And, as we've already mentioned, don't underestimate the time involved. Take the time to understand the system properly early on, and you'll prevent delays and future problems once you start using it. The more actively engaged you are, the more you'll get from your new product.
The real thing is understanding that there's a time commitment. It's not simple, but it is easy in terms of the process as long as everyone is working together towards the same goal."
Ryne Parsons
2. Project management
Every onboarding has lots of moving parts. Your new PMS should have their own Implementation Manager working with you, but it's also important that you appoint a Project Manager from within your business.
All of the guidance will be provided by the Implementation Manager, but the Project Manager is the vital connector to other members within your team, making sure that set-up is on track and that staff are attending their training.
The key to a successful onboarding is project management. It's not a Herculean effort to get this system set up – the real struggle comes when a partner or an aspect of the project hasn't been coordinated or planned on the timeline."
Ryne Parsons
3. Training
Don't underestimate the importance of proper training. When you have a new hospitality cloud with a financial system in the same place, one misplaced click could mean €1,000 going to the wrong place.
The best way to learn a new system is through a combination of training sessions and self-learning, so always be sure to ask how training is conducted before you commit to a property management system. Classroom sessions, a demo environment and a comprehensive help site should all be part of the process.
Alongside all our training, we really encourage people to discover the system for themselves. Being hands on is one of the best ways to learn and ultimately you'll be more self-sufficient."
Ryne Parsons
Onsite or online onboarding?
Ten years ago, most people would have laughed us out of the room if we'd suggested a 100% online PMS implementation. Today, that's our standard means of onboarding.
One of the great benefits of a cloud-based solution is that there's no need to come and install servers or make costly onsite visits. Online onboarding is faster, cheaper, and gives hotels more control.
If you want to save money on your onboarding, it's a no-brainer. We don't need install a server at your property and be there for two or three days, so you don't need to pay for our flights."
Ryne Parsons
COVID-19 has accelerated the trend for online implementation, but in truth the capabilities were already there. Mews now performs all onboarding online, with a large team of Implementation Managers capable of working on up to 12 projects at a time. Being online provides better agility, and ultimately helps properties to choose and control their own schedule and timelines. For the less tech-savvy, it can take a little adjustment, but the overwhelming evidence from 'the new normal' we now inhabit is that in most cases, we can work just as effectively – if not more so – by embracing technology.
A lot of people hear 'online' and think we're not being hospitable, but our people make the difference. Once you're in an implementation with one of our managers and you see that they're always there for you to answer your questions, and that the online training is still personable and fun, people start to accept that this can be a great way to work."
Ryne Parsons
Online onboarding case study
Don't just take our word for it. In 2020 alone, we've onboarded 320 properties completely remotely, including EMA House.
EMA House are luxury hotel/apartment hybrid in Switzerland, who onboarded with Mews during the middle of the COVID-19 travel restrictions. The implementation was performed entirely online, with a measured six-week timeline, two weeks longer than usual because of a lower staff count. Thanks to proper planning, it went like clockwork.
You do so many things online, so why not your PMS implementation? Mews were always reachable, our calls were always helpful, and there was a good timeline. It was perfectly organized."
Jonathan Anthamatten, General Manager at EMA House
The Mews onboarding process
Let's get down to the specifics. Here's how a typical Mews onboarding works.
Excepting unique cases, we aim for the full onboarding process, from first contact to going live, to take four weeks.
Day 1: Welcome call to set expectations and establish schedule.


Day 2: You get a live, working Mews environment, complete with payment integration and the skeleton of the system.


Day 2–14: Set up your properties. Just an hour or two of work every day will be enough to configure the system so you're able to take reservations and payments.
You'll get two calls during these first two weeks. The first is a one-hour training session, where you're guided around the live environment and the set-up process. The second is a half hour progress call to answer any questions and help keep the deadline on track.
This is also the time when all employees should study up on Mews University, a comprehensive collection of online learning tutorials. Don't worry, it's not a three-year course: for front desk staff it only takes 2-3 hours to get up to speed.
They'll also have access to a demo environment, meaning they can familiarize themselves with Mews without any danger of causing errors.


Week 3: 8+ hours of online training for all employees who will be using the system.
There are four sessions, each including Q&A, that cover these key areas: rates and packages, reporting, the reservation module, and billing and rebates.
Our online training sessions take place in a collaborative group environment, meaning you'll get the chance to share experiences and ideas with your peers and learn from others as well as us. Another benefit of working in groups online is that it lets us dedicate more time to training sessions, and provide more languages (we currently run training in English, Dutch, French, German and Spanish).


Week 4: Your property goes live. On go-live day, you'll do a reservation import, connect OTAs, turn on your channel manager and start doing check-ins and check-outs using Mews.
For the next five days, our Implementation Manager will be on standby to help with any unexpected issues that arise, ensuring your first week using Mews goes as smoothly as possible.
At the end of the week, we'll put you in touch with our customer success team, who are there to ensure your long-term care and happiness, and make sure you're making the most out of Mews.
The Mews Implementation Manager was very knowledgeable and a very skilled trainer as well. I used to work at the front desk and was very impressed by the flawless process. It was very structured.
Daniel Hrkać, Head of Operations at Koncept Hotels
Who's involved in an onboarding?
Every onboarding project has a dedicated Mews Implementation Manager who can be contacted directly by the property. On more complicated projects with custom integrations, a Mews Marketplace expert will also help out.
Integration partners will also have a role to play, and it's the Mews Implementation Manager who's responsible for coordinating with them to ensure that they're ready for the PMS switch.
On the property side, the most important person is the Project Manager as they'll act as the point of contact. But ultimately, everyone who interacts with the PMS should be involved in the set-up and training for their relevant fields. For example, sales and accounting should be involved with accounting integration and rate discussions, the revenue manager needs to know about revenue management integrations, and front office need to learn how to use the system, from OTA management to checking guests in.
In short, a successful onboarding is a real team effort, but as long as everyone is on board, it will go smoothly.
Ready to onboard?
As we said back at the beginning of this piece, onboarding doesn't have to be something you fear. There's no reason that it should cause months of stress, nor is there any need to actually step foot on your premises.
If onboarding your property online feels unnatural somehow, think back to the past. The first time you bought something online probably felt strange. So did the first time you used your phone to make a payment, or that first Zoom meeting when you couldn't meet face-to-face anymore. They don't feel strange now, and it's hard to imagine going back to doing things the old, time-consuming, costly way.
The same is true for onboarding.
We did the necessary preparations for onboarding, and because of that it went very smoothly. The staff were very excited about it. You always have a few who don't like changes, but they learnt it very quickly.
Inge Decuypere, Owner of C-Hotels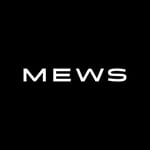 Hospitality hot takes straight to your inbox
Sign up to our monthly newsletter for industry insights, product news, partner updates and more.