The Mews Blog > People of Mews: introducing Pavla Munzarova, Head of Finance
This number-loving problem solver has a soft spot for hospitality and knows how to make boring finance work look effortlessly cool. Our queen of automation is happiest when outside of her comfort zone, and is kept busy steering Mews through ever-changing financial waters.
Meet Pavla Munzarova, our Head of Finance!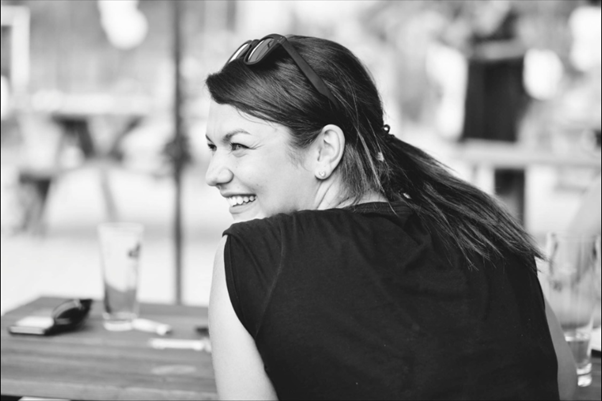 ---
Age: 31
Nationality: Czech
Current location: Prague
---
Head of Finance for a hospitality tech company that's growing globally by the week is a serious job. What does a 'typical day' in your schedule tend to involve?
What's typical at Mews is to have no such thing as a typical day! There is so much going on at the moment with the set-up of new markets and the growth of the team that even the typically 'boring' finance work is exciting. My time is usually split between meetings, calls, solving operational issues, and my favourite: automation and analysis.
I've always wanted to do finance differently, and am looking for automation in everything we do.
When and how did you fall into the world of Mews?
I've always loved hospitality and worked for Mamaison Hotels & Residences for six years. When I left to gain experience in bigger companies I soon missed the hotels, the changing environment and the action.
In summer 2016, my amazing former boss from Mamaison called me to say that two guys (Richard and Matt) were looking for a finance person to join their small (just 15 people at the time) start-up PMS company.
We met, and I immediately saw an awesome product (far from any hotel software I'd seen before), great people with big ideas and lots of ambition, and a truly fast-paced company! Matt also said that day that since joining Mews he couldn't remember a day when something hadn't gone wrong. How could I possibly not fall into it? I love fixing things, hahaha!
What excites you most about working for a rapidly-growing, international tech company?
Working with so many bright minds ensures that I'm constantly learning, and I find myself being pushed out of my comfort zone every day. Such fast growth means that we often find ourselves figuring things out for the first time, which encourages continuous innovation. This is something you rarely experience in bigger, more 'stable' companies.
And of course, the vision of the product and the difference that it's making in the hospitality industry are also exciting!
Mews is currently used by hoteliers in 50 different countries. What challenges does this create for our finance team?
Things are getting more and more complex. We currently operate seven different legal entities and plan to add two more this year. This requires more local accounting knowledge, more reconciliations, more closure tasks and faster internal and external support, whilst maintaining clear and smooth processes, to make sure we can still be agile when faced with any unexpected changes!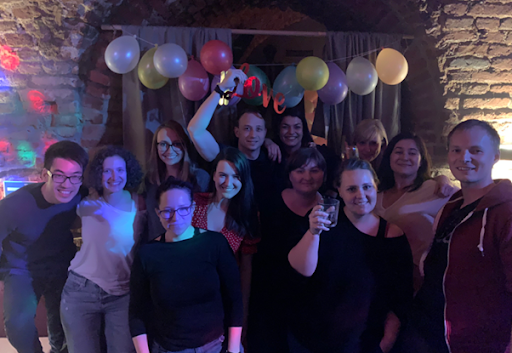 What are the toughest and most enjoyable aspects of your job?
Finance is a support function which should serve the company and remove any obstacles to operations. It can be tough to keep everything centralised and unified when we are dealing with many different legal environments and requirements.
However, if it all goes well (and I believe it does), this is the most enjoyable part. I've always wanted to do finance differently; I am looking for automation in everything we do and trying to ditch any manual admin work, and I love seeing that this is possible.
Which two pieces of tech could you not live without?
Definitely my iPhone! It is unbelievable how smartphones have changed the way we live and how easy it has become to manage things. A couple of years ago we needed to run around for hours, and now in just a few clicks you're done!
When I can't be looking at a screen I like listening to audiobooks, so headphones are a must-have when travelling.
Which of our 2019 hospitality trend predictions are you most excited about?
Open API! It's great that we can give hoteliers the chance to choose the tools that work the best for them and allow them to create their own software infrastructure which works seamlessly, without the need for manual data manipulation.
Which is your favourite integration in the Mews Marketplace right now?
That's easy: Power BI! We started using it in the finance team two years ago, and the amount of work we have saved ourselves by creating real-time reporting and information we can easily use is insane! It has since become the main reporting tool for the whole company, and we can really see a difference.
I used to work as a hotel analyst and the process of pulling the data, cleaning it up and consolidating it took much longer than actually analysing the results, so I am really happy that we are able to offer our clients the luxury of Power BI. It means that they can bypass all the hard work and enjoy the results.
And finally, what would your last meal be?
My mom's baked chicken with rice. All my friends make fun of this every time I talk about visiting my parents, as my mom doesn't really cook anything else, but repetition is the mother of perfection, right? Haha.
---

Hospitality hot takes straight to your inbox
Sign up to our monthly newsletter for industry insights, product news, partner updates and more.