The Mews Blog > The New Mews Operator: your reception kiosk on steroids!
At Mews we have long been obsessed with ensuring hotel guests never have to wait and, with the launch of the Mews Operator, we are taking a huge stride towards achieving that goal.
The Operator is a free check-in kiosk app that any property can have up and running in minutes with any Android tablet. Guests can effortlessly check in using the kiosk and will be able to skip those frustrating queues and waits at reception. But the app still allows guests to opt to queue if they crave that more nostalgic reception experience.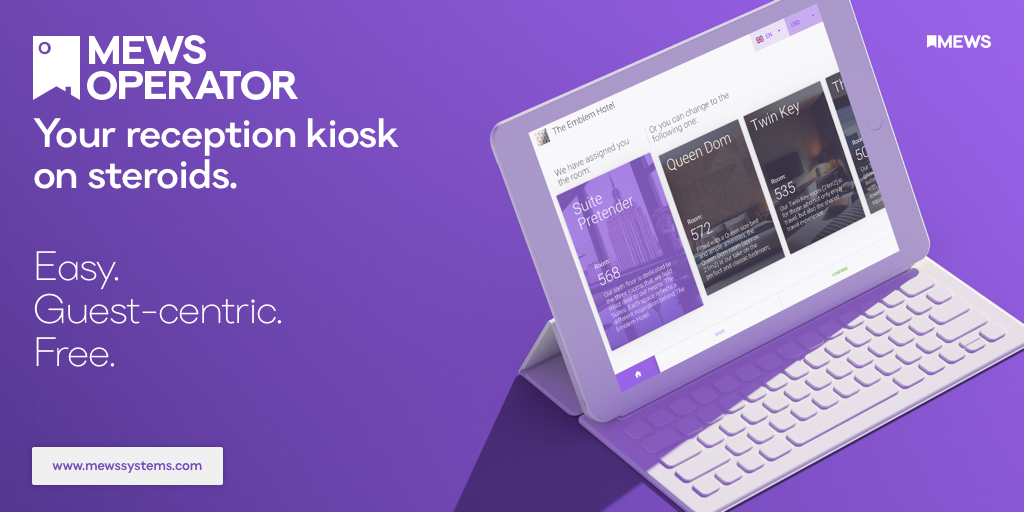 Avoid the cost of a customized kiosk
A handful of enlightened hotel groups like CitizenM have taken the initiative to custom-build successful check-in/out kiosks at their own properties but many others who attempted to follow their lead have failed.
Instead of focusing on an intrusive hardware solution, we thought we should give hotels back that freedom to design their own guest experiences. We like to think of the Operator as a simple optimised workflow that gets guests from lobby to room as quickly as possible, while still giving you the ability to create the arrival experience you prefer.
What are the features?
The Mews Operator finally introduces the slick and easy Mews user experience to the hotel arrival via our simple five-step workflow:
Find your booking

Add breakfast or any other services

Complete your registration card

Choose a clean and vacant room

Receive your room key
...and that's it!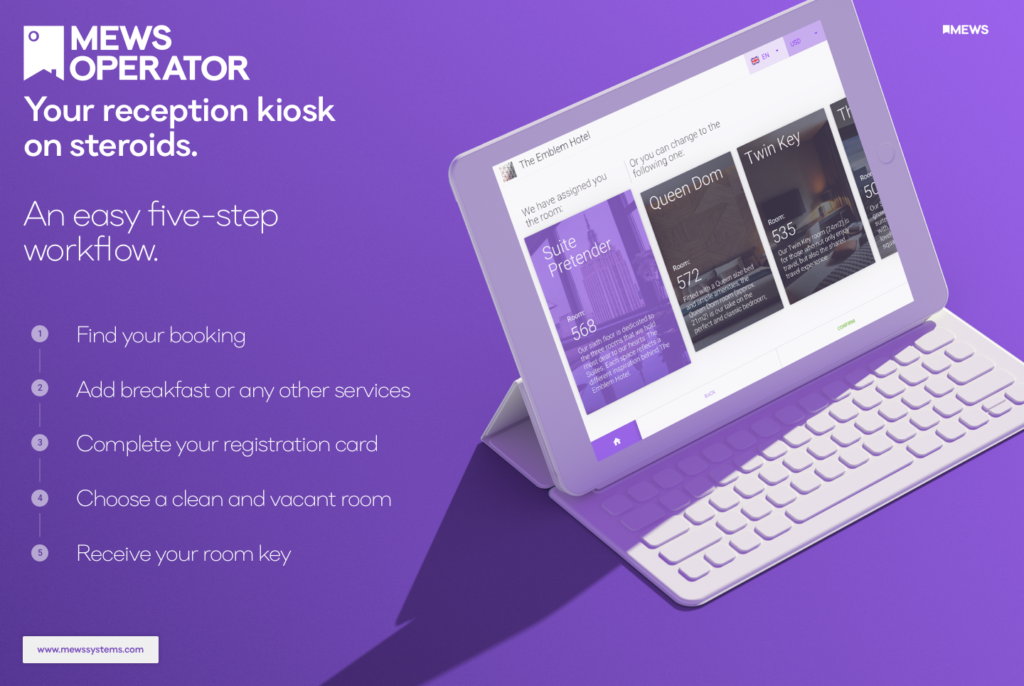 The Mews Operator also becomes an extension to the online check-in so, if a guest has completed the first four steps online, then the kiosk experience simply becomes the final meeting point where a guest can pick up their key.
*We support ALL major key cutting solutions. A rare thing...
Behind the curtain
We originally started Mews all those years ago precisely because Opera/Oracle did not allow us to build our own customer facing products directly on their API. Unfortunately, unless you have a huge budget, it's still almost impossible to gain access to the Opera API and get certified.
So we made sure that we built the Mews Operator on our own public and open API as we wanted to show the world what great products anyone can build on an API that everyone has access to. In short, we hope the Mews Operator will help hotels speed up the decision to finally switch away from those headache-inducing legacy PMS solutions.
It's free? What is the catch?
We are serious - it really is free. The only catch is that you also use the Mews Commander PMS, which we feel makes sense.
Can I accept payments through the kiosk?
One of the major challenges of the hotel industry is PCI compliance and we have tackled this with our innovative Mews Merchant product.
The Merchant allows for complete automation of all credit card payments at the hotel prior to the arrival of the guest and leverages Stripe's impressive technology (fully PCI DSS level 1 compliant). Hotels that operate with the Mews Commander PMS will already have this automation built in as standard.
It means that, by the time a guest walks through the front door of your hotel, all payments will have already been settled and receipts been sent to the guest. This way your kiosk remains both PCI compliant and free from the risk of being tampered with.
---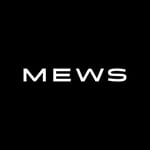 Hospitality hot takes straight to your inbox
Sign up to our monthly newsletter for industry insights, product news, partner updates and more.