The Mews Blog > Personalisation, data and AI are transforming Spanish hotels
Ildefonso Moyano, our MD for Spain, writes an open letter to Spanish hoteliers urging them to break with the problems of the past and take a technological leap forward.
---
I recently spoke on a panel at this summer's ITH Innovation Summit in Madrid in which myself and other hoteliers debated the business opportunity that new technologies present for Spanish hoteliers. Suffice to say, there were plenty of confusing acronyms (PMS, POS, CRM, CMS...) to chew on...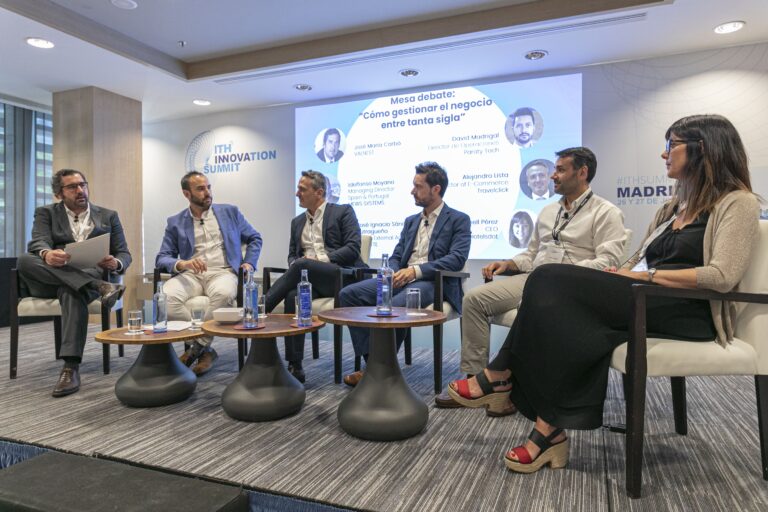 Some of us in Spain remember, perhaps with some nostalgia, the old physical 'rack' and the endless amount of customer files that let you assign rooms and control their status. Back then, the property management systems (PMS) was limited to booking control, invoicing and report production. Nowadays, all this information and more is digitised and accessible with one simple click.
However, there is still big room for improvement and exploration on the Iberian peninsula. This was highlighted in an executive report that the ITH published in October, which confirmed that although 72,6% of Spanish hotels believe that their levels of new technology implementation are high, in reality only 35,7% of properties are actually achieving such grand claims.
Business transformation and cultural transformation
Since the grim old days, and thanks to the technology advances, we have also added other tools that help us with the daily management of properties from operations to sales. Today, it feels strange to find a hotel that lacks a PMS or a hotel channel manager, or a POS for those with F&B services, or an RMS to optimise sales, or a tool for online reputation or a CRM for the management and communication with the client.
The final goal: to simplify management and obtain relevant data that helps our decision making. According to the same ITH report, 54,8% of Spanish hotels already claim a high use of technology when having to acquire customers and analyse their behaviour, which shows a willingness to grow business in a tech-forward direction.
---
What was discussed at the ITH Innovation Summit?
If anything was revealed it was the importance of understanding the client, satisfying their needs and exceeding their expectations. Despite a seemingly obvious revelation, it's alarming how too many Spanish hoteliers have fallen behind in this regard. In the words of one of the participants, hoteliers need to "speak the same language as the client". According to a report from the IE for the Spanish Brand Forum, AEBRAND and in collaboration with ICEX, the experience of the client is arguably the key tool to build a brand nowadays. To achieve this, companies are investing resources in unifying the guest experience in order to make more of a better impact.
With new technology taking care of operations in the background, hotels shouldn't worry about just managing their rooms per se but, rather, should be free to focus on guests and the experience. Furthermore, powerful integrations can be leveraged to supercharge things.
For example, there is a wide range of potential new guest touch points now. Hoteliers can get to know the client before they stay at a property and be able to offer them a personalised service in line with their preferences. Upsellers like Oaky and HotelFlex are doing incredible things to boost revenue for hotels here and for zero added cost.
We can also obtain social-demographic data, get to know how they reached our website and their behaviour during the search and buying processes, habits, preferences, etc. Business intelligence tools like PowerBI are helping hotels around the world get smarter about how to use all that guest data they are sitting on.
Today, you can even chat directly with your guests via your PMS with in-built messaging features, or use an AI chatbot like QuickText's Zalia to boost your direct bookings. It all helps personalise the experience and enable great service.
---
The tools already exist and the technology is sometimes more advanced than what many in Spain think. In fact, 77% of hospitality businesses in Spain are using the internet and data to obtain information about the market, their competitors and their clients. Of course, these changes will require some effort at the beginning - certain operational processes will need to be adapted, staff will need to be trained, and hoteliers will need to select the best tools to match each need and goals they want to achieve.
---
How to transform your property with Mews
To achieve the aforementioned vision, you must have a centralised system that can unify everything and facilitate automated processes and information flows. Ultimately, the goal is to simplify and obtain relevant data that contributes to better decision making. The PMS has developed into something much more sophisticated - a 'hub' - from which we are able to connect all the tools in a simple way, creating a control panel with advanced reporting options.
Mews is a property management system (PMS) designed by hoteliers whose goal was to enable hoteliers to provide great service. All of this is possible by automating all those menial tasks that staff shouldn't be wasting time on so that they are able to spend more time with the guest and are free to be able to analyse and make decisions that allow for continuous improvement of the service as well as helping grow the bottom line. Mews was created as a 'hub', to which each hotelier would be able to connect their favourite tools with a simple click. In addition, the Mews package includes the following awesome tools: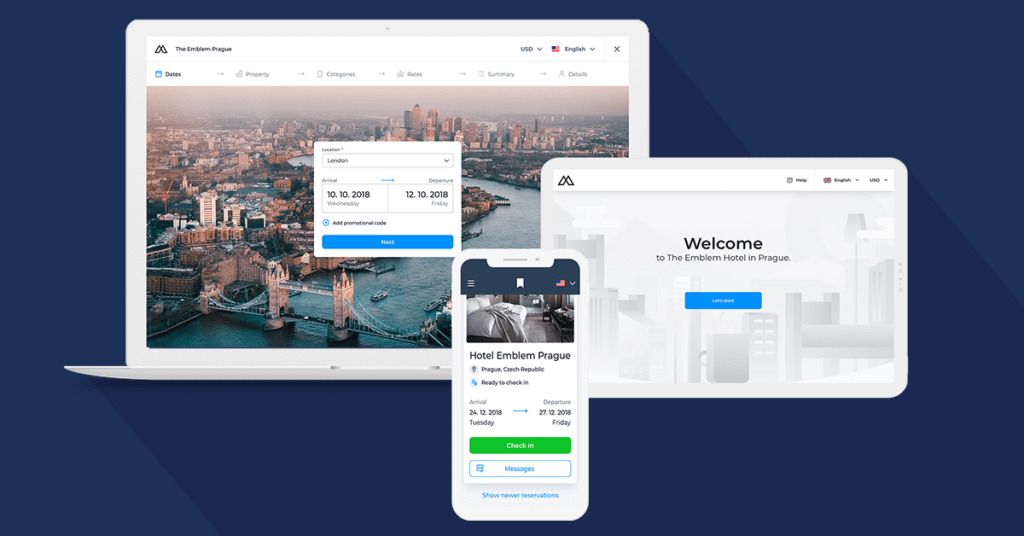 - Mews Commander: a cloud-native PMS, that is accessible from any location and device, and with a smart and intuitive design. Amongst many innovations, it has a mobile app for task management, allows instant messaging with the client or among the staff, and seamlessly displays the status of the rooms.
- Mews Distributor: a booking engine par excellence that is surprising due to its simplicity, minimal design and high conversion. It's drastically increased the direct bookings for our hoteliers.
- Mews Merchant: an integrated payment gateway that verifies the authenticity of credit cards as soon as the bookings are made, and allows properties to automate the charges based on the policies linked to each rate. More importantly, the productivity savings it affords your team are unprecedented while also helping to cut fraud.
- Mews Operator: A check-in kiosk solution on steroids, our free (tablet) device can be used in two ways as a kiosk or queue buster at reception. It's an automated check-in kiosk or a portable check-in terminal that lets you eliminate queues at reception and allows for personalised check-ins in any part of the hotel or even outside.
- Mews Navigator: a web app where the client can check-in online and manage their profile and data, so that when they arrive at the hotel, all they have to do is to enjoy the stay! The app includes services such as a concierge or recommendations of points of interest at their destination (museums, restaurants, etc.), the ability to upsell the hotel services (from city tours to room service menu) and a messaging system with the reception.
- Mews Marketplace: hospitality's first plug-and-play app store directly accessible from your PMS dashboard the contracting point and the place where our partners can connect their different tools. About 200 integrations with solutions like channel managers, RMS, POS, CRM, Upselling, Reputation, accounting programmes, etc. You can get up and running in minutes and even 'try before you buy' without all the invoicing and setup hassles. Browse all the apps, tools and services here.
Across Iberia we've grown so rapidly over the last two years that we have now helped transform over 100 properties and have also expanded to a team of over 12 in our Barcelona office. The Mews revolution is here to stay so discover all that Mews can do for you at www.mewssystems.com
Ildefonso Moyano - Managing Director Spain & Portugal
---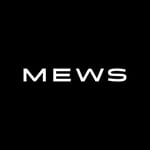 Hospitality hot takes straight to your inbox
Sign up to our monthly newsletter for industry insights, product news, partner updates and more.