Quicktext is able to manage 80% of your customers requests
Your frontdesk staff save several hours per week on tackling frequently asked questions via the chatbot
The average conversion rate of Quicktext is 25%
---
What problem(s) do you solve for hoteliers?
If you want somebody to sleep with you, you usually need to sit down and get to know them first. The best seduction skill is the ability to listen and give interesting answers. Thanks to the development of AI, Chatbots and instant messaging it has become possible for hotels to create and scale that 1-on-1 relationship that makes your hotel more attractive than any of your competitors. Quicktext helps you convince people to sleep with you.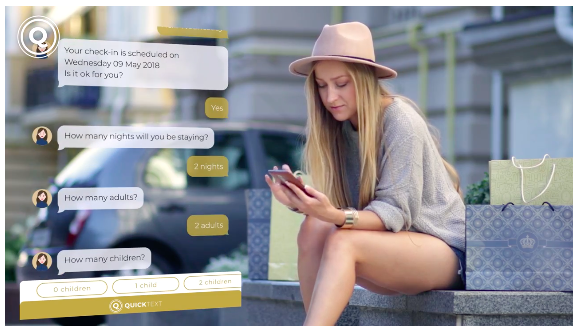 What do clients say?
Micheal Bohler of Ambassador & Opera Hotel Zurich lets us know:
"We found Quicktext to be a welcome addition to our hotel communication system. The entire experience has been smooth. For now coming at a very fair price. Quicktext has been a persuasive salesperson and easy to understand."
Apart Hotel Rotkreuz said:
"Great support and innovative idea! Quicktext has enabled instant replies to requests. Quicktext has had a fast implementation and the team is open to change and to do everything to fulfill our wishes."
Your story so far...
Quicktext was founded in 2016, and the time it was a simple SMS tool for hotels. Since then we've added many communication channels and Quicktext became a messaging hub from which hotels can manage their Live chat, Facebook Messenger, WhatsApp and Booking.com messages. Very soon we realised that customers expected fast service and added a chatbot able to instantly answer most customer questions.
Quicktext is now available on the Mews Marketplace.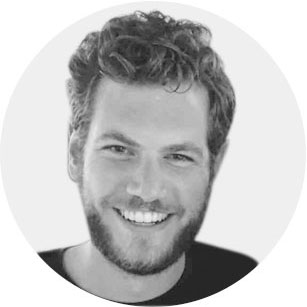 Author:
Ruben
13 December 2019
Check in with the latest in hospitality
Sign up to our monthly newsletter for industry insights, product news, partner offers and more.