The Mews Blog > The Metrics that Matter | Download the free report
Every hotel generates a wealth of data. A veritable ocean of it, in fact. But how do you know what the most important, relevant metrics are for your business, and what do you do with this data once you have it?
The Metrics that Matter is a painstakingly put-together report that provides hoteliers with the definitive hospitality metrics that every property should be tracking – and why. The guide looks beyond what have been industry-standard data points for the last few decades. Instead, it tackles what you need to be a success as a modern hotelier in the 2020s, and ultimately helps you to provide an even more remarkable guest experience.
What's in the Metrics that Matter hotel report?
The Metrics that Matter hotel report covers three key pillars of hospitality data: operations, revenue, and marketing. Each pillar focuses on four metrics that you should be tracking, with a detailed breakdown explaining each metric alongside case studies and real data points. It also looks into the future of data in hospitality, exploring the mindset shift over the last few years that's finally pulling our industry into the modern tech epoch.
From RevPAG to true occupancy, check-in time to guest loyalty, this hospitality report will arm you with the information you need to make informed business decisions that can positively impact your bottom line while at the same time boost guest happiness.
Who should read this report?
Anyone in hospitality stands to benefit from reading the report – if we say so ourselves. Specifically, Owners, General Managers, or any Directors and Managers across operations, revenue, marketing and front of house teams should find insights of great value, as well as practical takeaways about how to improve their property. Just read with an open mind and you'll get the most out of it.
Read an extract
To give you a flavour of what you can expect, here's a small extract from the one of the key marketing metrics: booking channel origin.
What percentage of your bookings are made directly through your website? Invariably, the answer is: not enough. Direct bookings mean a better profit margin and better guest engagement, and by tracking and improving this datapoint you'll have a simple, attainable goal that will make a real difference to revenue.
For a long time, it felt like OTAs were winning the booking war, but the good news is that the hotels are fighting back. A Phocuswire study forecasts that by 2022, direct bookings will reach a 50% share in the US market, and there's an increasing customer consciousness that booking direct is better for properties.
Here's the bad news: the average conversion rate on travel and hospitality websites is around 2%. Here's the good news: that leaves lots of room for improvement. If you focus on optimizing your website with a good booking engine and a strong sales proposition, there are huge wins waiting for you.
Upsells, add-ons and special offers are all important tools in the hoteliers direct booking toolkit. As many as 15% of guests will purchase extras during booking, and offering exclusives are an excellent way to entice guests to convert. With OTAs taking commission of anywhere from 5-30%, incentivizing direct bookers with small freebies like a complimentary drink at the bar means you'll still improve your revenue as well as boosting guest happiness and loyalty.
Another good reason to focus on direct bookings is that these guests are more likely to use online check-in. One in three guests who book through the Mews Booking Engine go on to check-in online, which is a powerful tool in cutting check-in times and making your operations more efficient.
Case in point
Your Apartment: 85% increase in direct bookings with Mews, meaning 70% of all bookings are made from their website booking engine.
The Old Stocks Inn: 8% increase in website conversions with Mews Booking Engine, with 70% of guests now using online check-in.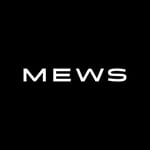 Hospitality hot takes straight to your inbox
Sign up to our monthly newsletter for industry insights, product news, partner updates and more.