Ask someone to shut their eyes and describe the typical hotel lobby design, and you'll usually get the same answer: a soulless, empty space, polished surfaces shining brightly under unflattering lighting, a long reception desk that acts as a somewhat imposing focal point.
Of course, hotel lobbies have been evolving significantly over the last few years, albeit not consistently enough to change this prevailing conception – there are still too many underused hotel reception spaces around the world. With a little rethinking, these spaces could be reimagined to make a big difference to the guest experience and the way the property is perceived.
Let's take a look at how some forward-thinking hoteliers are using their lobbies and why you should consider making a change.
Four reasons to change your welcome area
There are plenty of good reasons to reconsider how you welcome your guests, and they all ultimately come down to one of these four areas:
1. Your guests
We all know from experience that our industry isn't one of the fastest when it comes to adopting new ideas, but the simple fact is that guest expectations are changing rapidly. Particularly over the last few years, as technology has become even more prevalent in day-to-day life, travelers have come to expect not only a more connected hotel experience, but a more personable one too. Your lobby is an opportunity to engage guests and transmit the ethos of your brand.
2. Your staff
Most front of house staff get into the job because they enjoy being personable and making human connections. They probably don't like being stuck behind the other side of a desk, a computer screen obscuring their view of the guest and disrupting the conversation. A more open lobby without intrusive furniture or traditional check-in services can boost staff happiness and help them provide better service to guests.
3. Your image
Your reception area probably isn't a selling point for your property, but with the right set up and the right marketing it can be. Younger travelers in particular are likely to be lured by a more unique welcome experience, one that replaces standing in line at a desk with relaxing at a sofa with a drink while your host checks you in. It's cool to be innovative and being different makes you stand out from a crowded field. There have no doubt been times when you've visited a hotel and felt a pang of jealousy at the way they operate – why not be the hotel making others jealous?
4. Your revenue
Another compelling reason to rethink your hotel lobby design is that it could bring you additional revenue, something that's increasingly important while occupancy remains low. As well as attracting more guests with a streamlined welcome and departure, you have the opportunity to diversify your revenue. For example, open reception areas can be converted into collaborative workspaces, while a long reception desk could be perfect for a new coffee or breakfast bar.
What makes the best hotel lobby design?
There's no simple answer to this question – what's works for a global chain in a major city might be different for an independent property in the countryside. But what's true for almost every hotel is that the lobby is the entry point for your guests. In other words, it's where you make your first in-person impression – and that's important.
Put your guests in a positive mindset from the very beginning and they're far more likely to have an enjoyable stay. It could even be as simple as stripping away some of the formality by repurposing the reception desk and adding some friendlier seating.
The Dylan Amsterdam is a great example of a hotel who have reconfigured their lobby, improving the guest experience dramatically. Carol Domacassé, Reservations Manager, explains: "We actually changed our whole front desk, and now we do the check-in process differently. When guests arrive, we give them something to drink, give them a towel to wash their hands, and they sit down with our staff."
There's no question that sitting alongside your guest while they enjoy a coffee is a more relaxing, personable check-in experience. As long as you have the space, it's something that's relatively simple to do, although it does depend on one thing: a flexible property management system.
Lobby design and your PMS go hand in hand
Rethinking your hotel reception is just one part of the modernization of your property. If you do it in isolation, it won't be as effective as if you consider other areas of your hotel, specifically your hospitality cloud or property management system.
The Opera Hotel, a four-star property in Zurich, Switzerland, has also converted their lobby area into a more open, welcoming space. Michael Böhler, the General Manager, describes how he couldn't have done it without an agile, cloud-based PMS:
"We got rid of the reception desk because we wanted to have a smoother arrival for our guests. We needed a system for our team members that's simple and easy to use, so they really can look at the guests instead of doing administration.
Since we implemented Mews, we can get rid of the reception – we don't need it anymore. We are quite flexible – we can do anything, anywhere. Now we're walking around with our heads up and our tablets in our hand and we give our guests a personal experience instead of a demonstrational one."
In the 2020s, every property should be able to operate and manage their business on the go. If you're serious about changing your hotel lobby design and your welcome area, you have to have a smart hospitality operations platform that runs on tablets and phones, with apps and integrations that allow you to scan passports, take payments and more. Mews isn't the only option, but it is the best option.
Michael Böhler confirms: "Mews was our biggest help actually, to be able to build this lobby, because if we still had the old technologies we used to have, we wouldn't be able to be as mobile, as agile – we would be sitting behind a screen."
Ensure your hotel lobby matches your ethos
Mews itself was born out of a hotel lobby design. In 2012, when Founder Richard Valtr was designing The Emblem in Prague, he wanted the hotel to have a new style of reception area – one where the guest would immediately appreciate the striking, unique space, and also have the option to check themselves in. To meet this vision, a bespoke guest solution app was developed, which eventually became the powerful hospitality cloud that Mews is today.
Our origin story confirms that the most effective design doesn't happen on its own: it should be a part of a property's overall plan and philosophy. Koncept Hotels are another example whose lobby design aligns perfectly with their brand ethos. The chain embraces a digital experience, with cutting-edge technology at the heart of operations, and some properties are fully contact-free, automated and – apart from housekeeping – completely staffless.
A traditional lobby in a hotel with no receptionists would be strange, so their designs are suited to their particular approach. Daniel Hrkać, Head of Operations at Koncept Hotels, explains:
"If you have a regular reception and a guest walks into the lobby, they're expecting someone to be there – they'd be disappointed if no one was there. So we did a lot of refurbishments that fit together nicely with our digital, reduced staff approach, making sure we meet the right expectations."
The future of hotel lobby design
The COVID-19 pandemic put a temporary pause on the trend for more communal spaces, but as vaccines are rolled out and optimism returns to travel and hospitality, there's no reason to think that the desire for more modern, multi-purpose lobby areas won't continue.
Given the need to maximize revenue, lobby areas that are open to the public as well as guests makes a lot of sense. A bar or barista service can be much more profitable with a more frequent stream of customers, so why restrict it to guests only? There may also be more opportunity to benefit from in-hotel co-working spaces. With many offices closing and people adapting to a more agile working style, there could be more demand for temporary working spaces, something that many hotels were already taking advantage of pre-pandemic.
In essence, properties that are led by forward-thinking, innovative hoteliers are the ones that stand the best chance of thriving in 2021. For many, that might mean a remodeling of your reception area, and with that a move to a more agile PMS. If you'd like to have that first conversation, just book a demo with one of our team.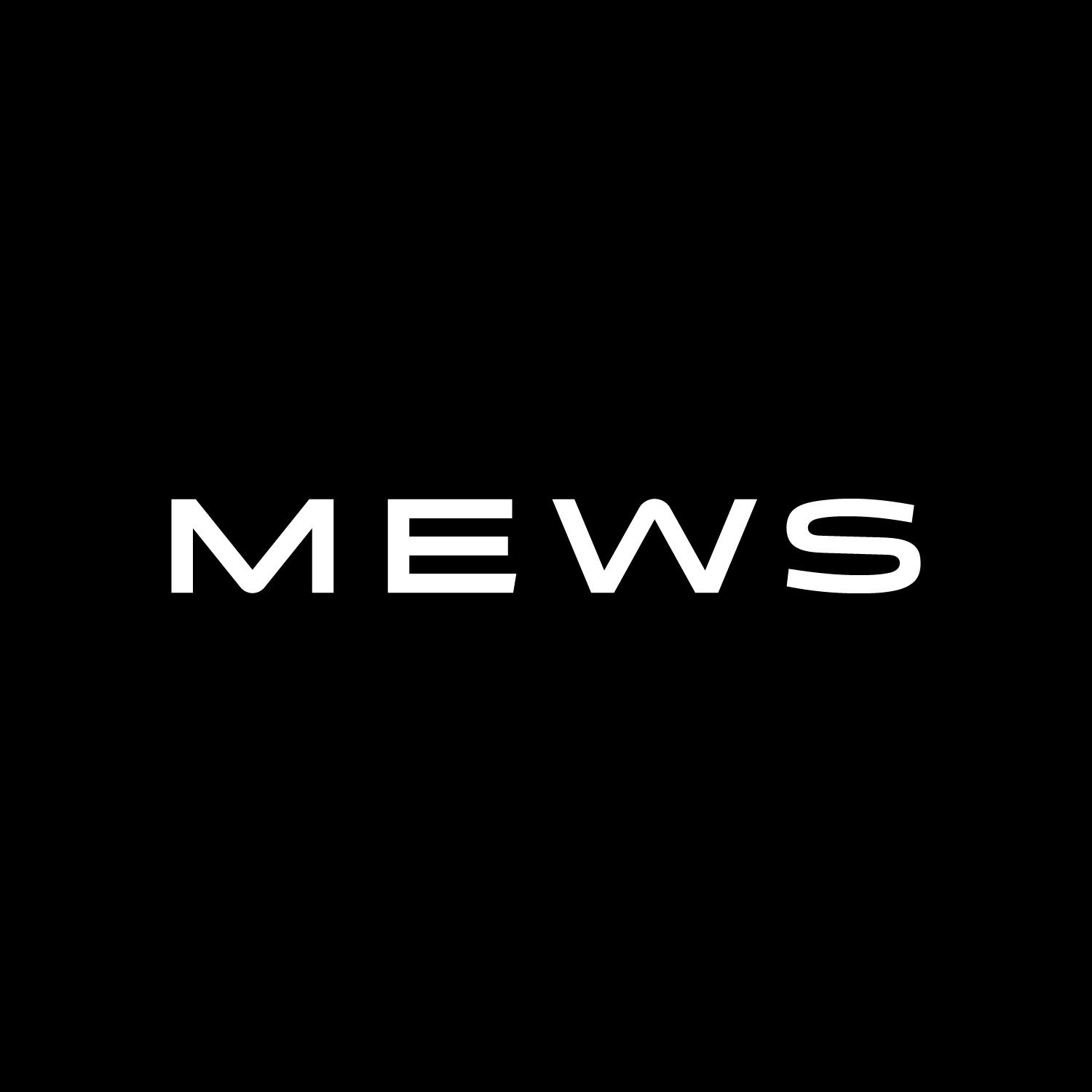 Author:
Mews
7 January 2021
Check in with the latest in hospitality
Sign up to our monthly newsletter for industry insights, product news, partner offers and more.