The Mews Blog > How to switch to a new Property Management Software
So, you're considering the biggest of all moves. Let's get you ready for switching your property management system, including:
Things to consider when searching for a provider
The keys to a successful implementation
What a normal onboarding timeline should look like
No smoke and mirrors or sugar coating; just years of expertise on the realities of migrating your most vital hotel software.
Good news first: moving your property to a new PMS is no longer a hair-pulling experience that leaves you questioning why you've ever entered the hospitality industry in the first place. If that's been your experience so far, we can only apologize for the legacy systems that went before us.
That being said, switching to a new property management system isn't as simple as changing your internet provider. Despite many automated and digitalized elements, moving to a new PMS still requires good preparation, proper commitment, and sound project management.
When do you know it's time to change your PMS?
Hoteliers used to change their PMS every seven years. With more agile, cloud-based solutions now widely favored, that number is rapidly decreasing. One of the main reasons why hoteliers don't migrate more often is the fear of change – what if the PMS switch doesn't bring substantial improvements and cost savings?

But here's the thing with innovation: steering your business to the top requires you to keep moving forward. Hoteliers who stay in the same place lose in the long run. Not only does a modern PMS bring a more personal, seamless guest experience, but it also unlocks additional revenue streams and improves operations. All you have to do is embrace new possibilities.

So how do you know if the time's right? Your first step is to check in with your team. Ask them how they find the system and what their biggest pain points are – if you want to be really sophisticated about it, track their happiness continually via ENPS (employee net promotor score) or a similar metric. If they feel like they're wasting lots of time on tasks that take them away from engaging with guests, that's a big warning sign.

Here's another simple test: do open APIs, automated rate distribution, and intelligent inventory updates across owned and third-party channels sound like science fiction to you? If you answered yes, it's time to switch your PMS provider.
Useful tips to keep in mind when switching to a new PMS
If you still think of PMS as a dressed-up spreadsheet, you're missing out on so many benefits. Cloud technology has changed everything, with exciting next-generation providers offering more open, connected platforms, as well as more agile systems. This means that the questions you need to ask a PMS provider are also different.

Here are some of the key topics to explore when switching to a new property management system:
1. The benefits for your guests
How a PMS can improve your guest experience is arguably the most important deciding factor when looking to switch your property management system. Top features to look for: a payment solution that automates transactions, an intuitive booking engine and an easy messaging tool.
2. Revenue-boosting potential
From increasing conversion and upsells to reducing operational bloat, a PMS should be able to boost revenue and cut costs for your property. Find out how it can help your bottom line. To avoid vague answers, ask just exactly how much it could help – case studies with specific data points are invaluable here.
3. Integrations
A single provider can't give you everything you need, so it's vital you dig into integrations with other apps and tools. The bigger the app store, the better, but also consider the frequency of adding new integrations. How easy is it to connect? Check whether there are plug-and-play options, and if add-ons require separate contracting or if they can be rolled into your PMS contract.
4. Security
A PMS stores personal customer information and sensitive business data while processing countless transactions. You need it to be trustworthy, so ask for a copy of platform documentation and security certification. Look into platform uptime and what processes are in place to ensure continuous service.
5. Analytics
Believe it or not, some PMS providers still charge for reporting (pause for shock), so make sure you can easily view insights and data in near real time on any device. Analytics tools are a real bonus, as they'll help you to make strategic decisions based on trends, reports, and smart business intelligence.
6. Onboarding and support
With outstanding customer support, your property could be up and running on a new PMS within a month. That's why contact methods and response times can be so revealing. To expedite onboarding, your new PMS should also have an extensive knowledge base or help site that's easy to search and understand. There are video tutorials too? You got yourself a winner.
7. Innovation factor
Understanding the plans and ambitions of your future PMS provider is a key to a successful relationship. Discuss innovation philosophy and feel free to ask about their product roadmap to see what new features are being developed. You need a solution that will set you apart from competitors and enable you to be remarkable. If your potential new provider is all about maintaining the status quo, it's time to move on and think bigger.
The advantages of switching to Mews property management software
Guest expectations have changed and will only continue to evolve. Our trusted, cloud-native PMS can help you keep up with and even anticipate these changing expectations. Find out how below.
1. Unlock more revenue
Switching to Mews will reduce your hotel operating costs, boost your revenue, and help you work smarter. Streamlining inefficient manual processes will get your team working like clockwork. As a trusted cloud property management that doesn't cost the earth, we're all about giving you more. More revenue, more time, more power, more savings, more guests – that's amore.
2. Boost productivity
Want more hours in the day? Let's bring back more time for your hotel team. You're one PMS switch away from ditching the tedious, repetitive and time-consuming tasks. Mews automates them, boosting your team's productivity and happiness. You can also say goodnight to night audits – we don't need those in the new era of hospitality.
3. Keep your data secure
You lock your hotel doors: do you do the same for your guest data? Don't risk your reputation on a data leak – Mews upholds the highest security standards and gives you full control over data access. Our industry-leading security reduces the risk of fraud, theft and human error thanks to smart, secure automation.
Conclusion
Now you know how to ask the right questions and identify the best hospitality cloud for your property. Naturally, we think that's us. Our guide to switching PMS goes into much more detail, listing success stories from our customers and even more reasons to forget about bad implementation experiences once and for all.
Download the guide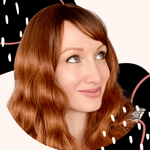 Author
Anu prefers unscrambling words over mincing them. Always punny, sometimes funny. You will find her if you want to in the garden unless it's pouring down with rain.
Hospitality hot takes straight to your inbox
Sign up to our monthly newsletter for industry insights, product news, partner updates and more.