Hotel data and reporting software 
Data and reporting
The data and reports you need to track your business success. Customize your reports and easily see where you're doing well and where you can improve. 
Book a demo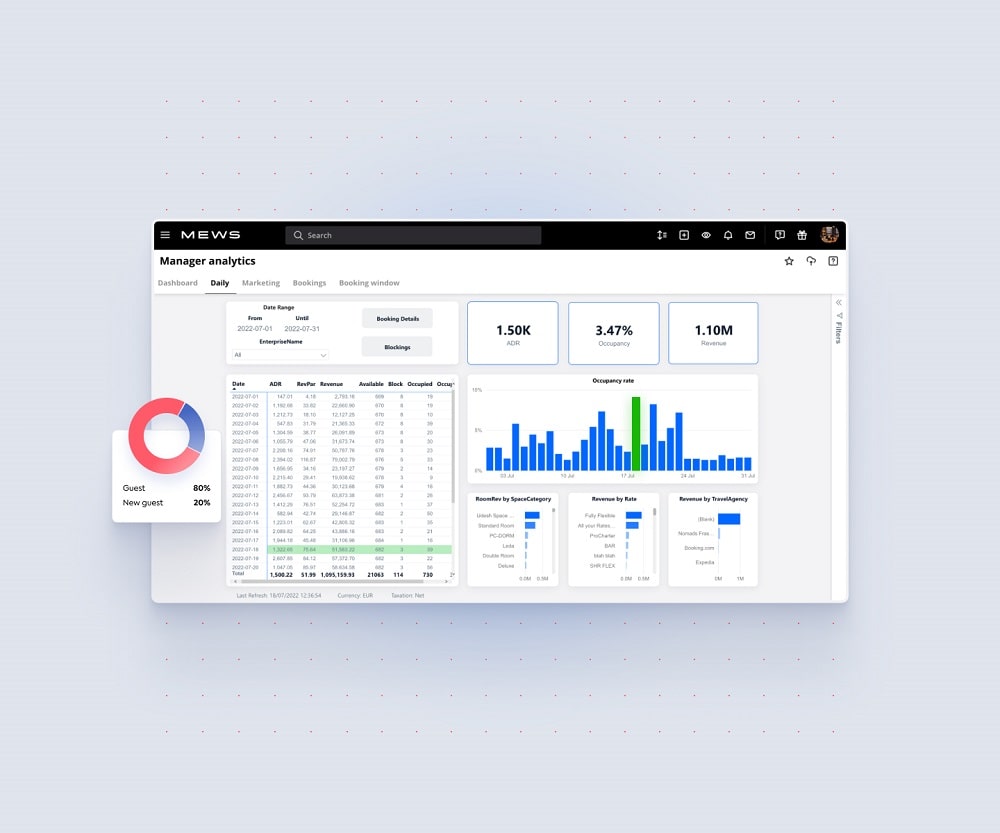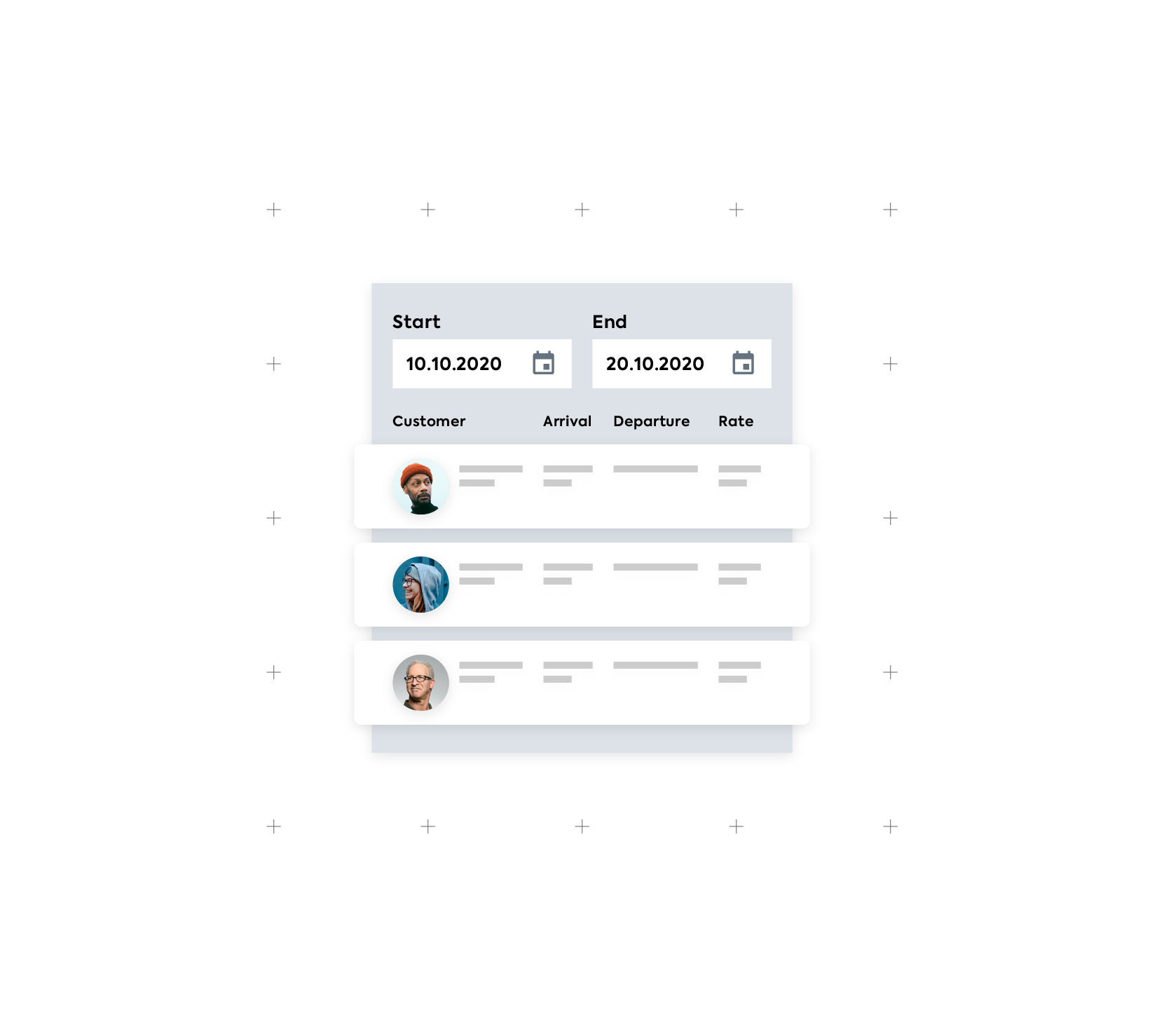 Data and Reports
Get valuable insights into your operation with easy, accurate reporting directly from the Mews platform. Mews reports are customizable and cover all key areas of your business, from daily operations and pickups to accounting and platform use.
Manager report
A key numbers report that helps to analyze your property's performance.
Reservations report
A powerful, customizable report to analyze your reservations.
Occupancy report
Insights into your business on the books for each space type, per day.
Accounting report
An overview of all revenue posted during a specific time period.
Accounting ledger
An overview of all guest profiles with unsettled balances on their account.
Bills and invoices
A detailed summary of all issued invoices and closed bills.
Action log
A log of all the in-platform actions performed by users at your property.
User privileges
Manage who can access specific data and reporting to ensure privacy.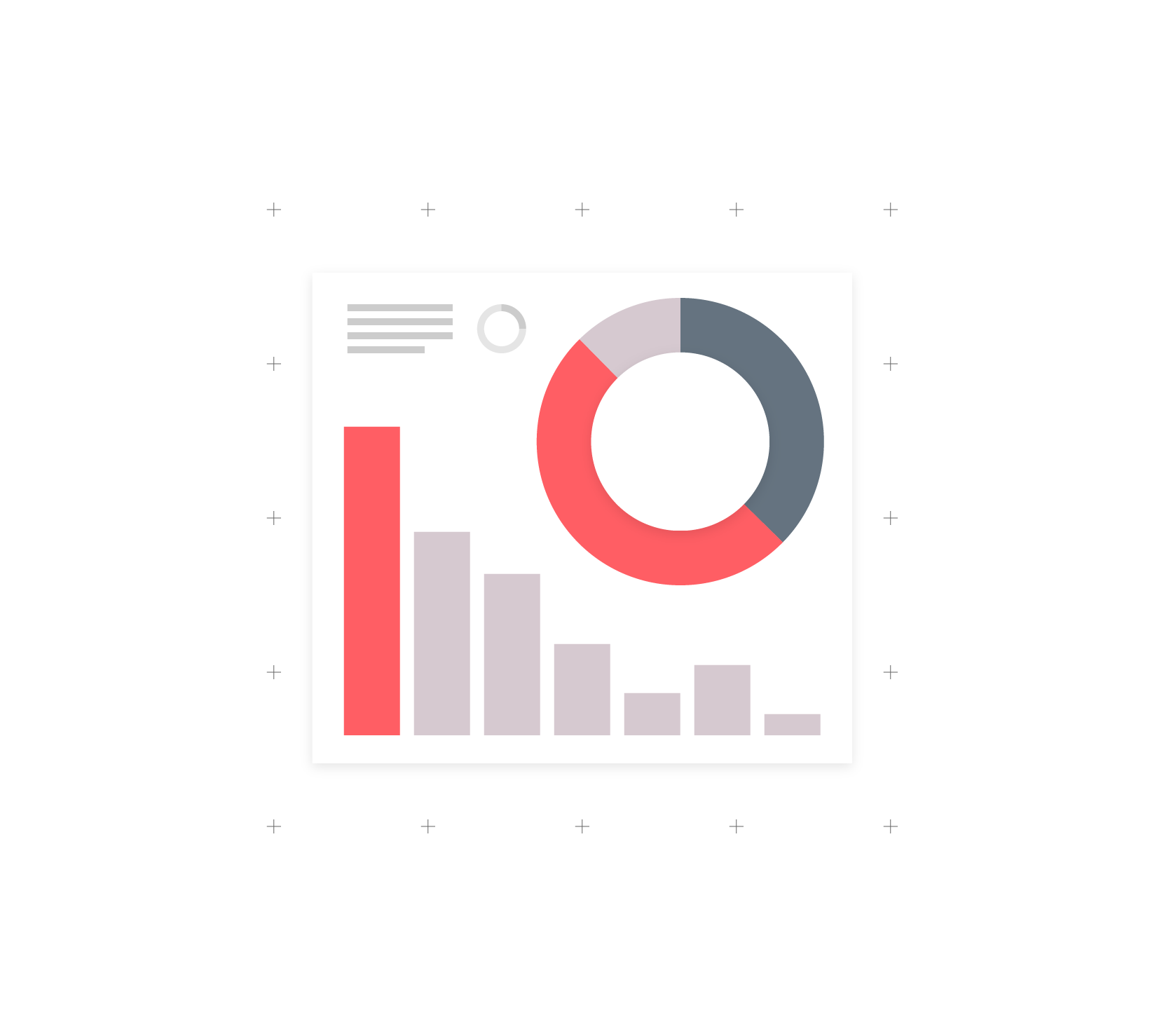 Mews Analytics
Dig into the data with interactive dashboards that let you access vital information about how your property is performing. Make smarter, more informed decisions with Mews.
Learn more
Historical data
Upload up to three years of historic data through a simple import.

Target data
Enter your target metrics for the coming year to track your performance.
Frequent updates
All data automatically updates every four hours, ensuring you have an accurate picture.
Mobile  
Mobile-optimized dashboards make it easy to get a quick view of your operations.
Occupancy updates 
Run reports in real time to see an instant overview of your reservations and occupancy.
Multiple views
Reorganize, filter, and visualize your data in different ways.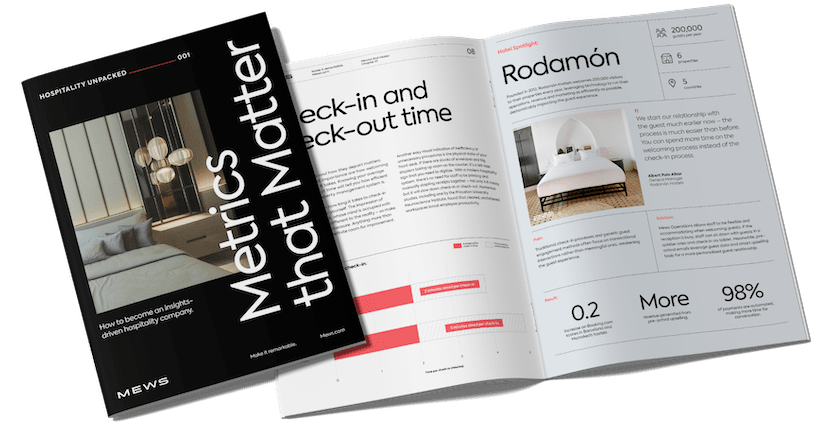 The Metrics that Matter
This report explores the hospitality metrics that will help to shape operational, financial and marketing decisions for the modern hotelier.
Get the guide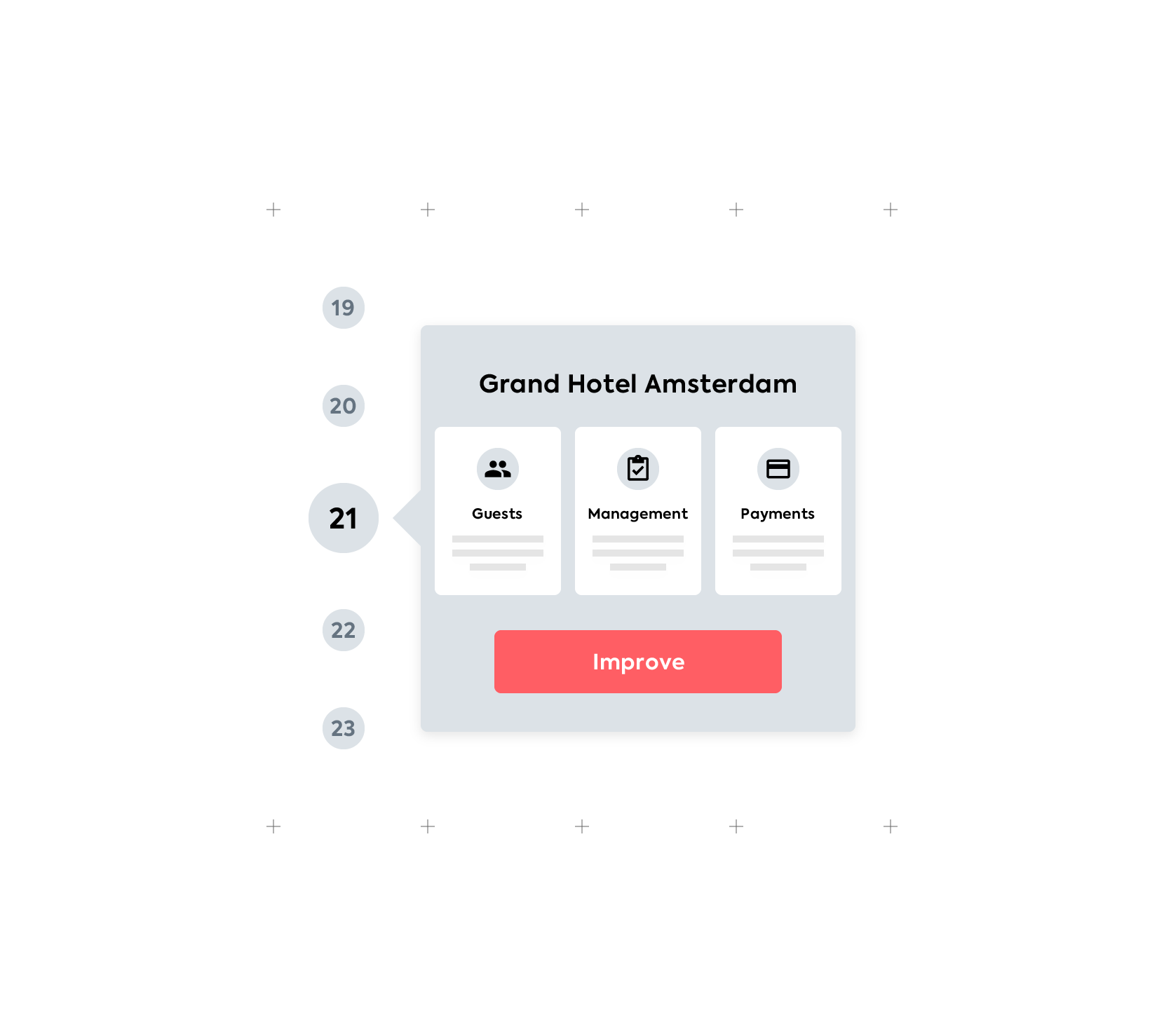 Portfolio reporting
Access the data for all your properties at the same time with our multi-property reporting. 
Full overview 
Compare properties or view combined data so you can get the full scope of your portfolio in one screen. 
Financials
Monitor financial performance so you can quickly see how your business is performing. 
User management
Control who can see data based on user rights by property or role.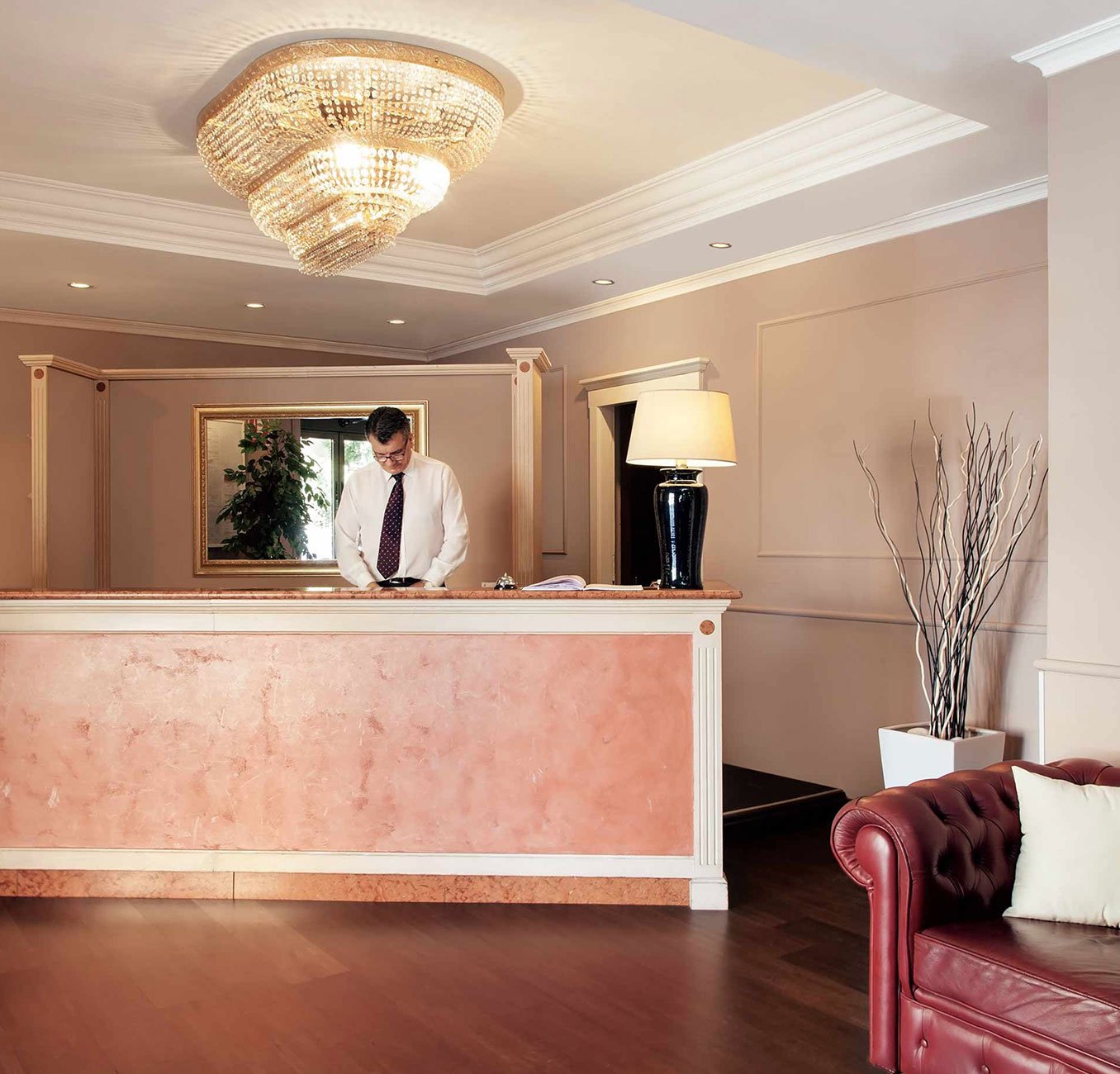 "With Mews, accessing and using our data is very simple. Nothing is hidden from you: if you want something, you can just look for it yourself." 
Inge Decuypere
Owner, C-Hotels
Why is hotel reporting software important?
Data can provide valuable insights about your business to help you understand what's working and where you may need to take additional steps to improve. In the hospitality business, data can uncover trends in travel and occupancy, where guests are most likely to spend money, and even what services and products they value most. On top of that, you can look to data and reporting to guide your revenue management and pricing strategy, what types of guests you're attracting and if guests are canceling or not showing up.
What data is important for hotels?  
At Mews, we know that data and reporting can be confusing, which is why we created something we call Data Snaps. These are quick snapshots of important industry trends that can help you figure out what data to look at and how you compare with the rest of the industry.
These include: occupancy, RevPAR and ADR, online check-in rates and other spaces that guests want to reserve. You can download a copy of the report here.
What data can I get about my guests with the hotel reporting software from Mews?
You can use the Customer profiles report to see an overview of your customer profiles,   check that your customer profiles are 100% complete, generate a Birthday report and   merge customer profiles and use the information for personalized communications with guests about loyalty programs and offers.
How can reports help you collect revenue?
The Aging Balance Report gives you a quick way to see what invoices are overdue. That report can tell you who has not paid and can help your accounting team figure out who they should be contacting – and can also give your sales team important information to guide their activities.
Do the smart thing
Make smarter, more informed decisions for your business with the interactive reports and real-time metrics you need to track your property's performance and uncover opportunities for growth.
Book a demo