The Mews Blog > Set the perfect room price automatically with Atomize
Lift up your revenues by

9 to 18%

using Atomize

The automation used in Atomize will save you several hours per week
---
What problem(s) are you solving for hoteliers?
There are two reasons why humans shouldn't price hotels manually. First, the problem of scale makes it impossible. Even small hotels with few room types and variables (e.g. breakfast or cancellation) will find it impossible to regularly take time out of their busy schedule to update their rates and do it well.
Secondly, the problem is highly complex. Changing the rate for a single room type can impact rates for all other room types on the same day and the following days. Instead of trying (and failing) to understand these intricate connections, revenue managers should leave pricing to an automated AI system and focus on strategic hotel revenue management, not on shuffling numbers in Excel. Atomize does just this!
Atomize entered the hospitality industry with a clean slate, which meant we've always been open to exploring new solutions to solve existing problems. Our commitment to making our clients' lives easier helped us quickly gain traction, first in Sweden and then abroad. While some legacy PMS providers have proven to be true growth stoppers due to unavailable or outrageously expensive API technology, partnering with modern Property Management Systems like Mews helped us increase our reach and build a reputation, both among hoteliers and in the hotel tech world.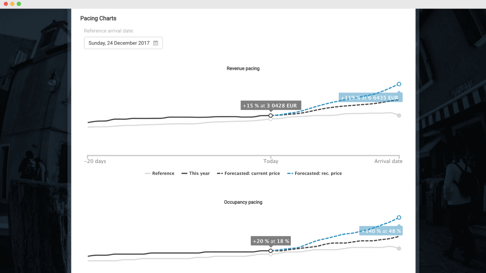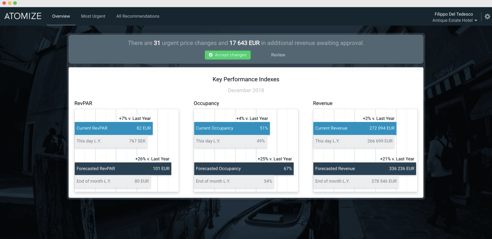 What do clients say?
Rasmus Gustafsson, who is Head of Marketing and Sales at Frimurarhotellet in Kalmar, Sweden explains:
"Atomize has been a real game-changer for the board of directors. Now they no longer have to spend time analysing the accuracy of their pricing because they trust the price recommendations from Atomize and can entirely rely on them. Before using Atomize, Sara, the hotel manager spent approximately one or two hours per day setting room rates. It was a tedious manual process and depended fully on Sara being present to handle it. If the hotel manager was sick or on holiday, it was a risk factor"
Managing Director at Eccleston Square Hotel in London, Olivia Byrne tells us:
"We let Atomize recommend the prices per room type multiple times per day and since we (by today) only have 6 months of historical data we review some of the price recommendations. Atomize saves us a lot of time and we can tell that the system is really sophisticated and learns quickly over time since we do less and less manual price modifications."
Olivia continues: "One of the amazing things with using MEWS and Atomize together is that the prices are automatically pushed into the PMS when we approve them in Atomize. We don't have to spend time putting the prices manually into the PMS and we also eliminate the risk for human error. The use of Atomize is one important factor that have resulted in an increase of 18% in revenue during Q1 2019!"
Your story so far...
Headquartered in Sweden, Atomize helps hotels around the globe to maximise their revenue, by automatically setting the optimal price, down to per room type. Leif Jägerbrand started Atomize in 2016. ​Coming from the adtech industry where everything was 100% automated, Leif decided to enter the hotel tech space by creating a hotel revenue management system worthy of the 21st century.
Currently Atomize has clients in over 30 countries, across five continents. Our clients are hotels in a wide range, anything from 20 to 1,250 rooms. Given the track record of Leif within the adtech industry and the similarity between optimising display ads and hotel room rates, Atomize is destined for a bright future and here to disrupt the industry.
Atomize is now available on the Mews Marketplace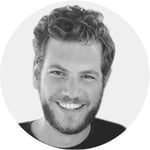 Hospitality hot takes straight to your inbox
Sign up to our monthly newsletter for industry insights, product news, partner updates and more.