The Mews Blog > How to automate the hotel customer journey to increase guest loyalty
There's never been a better time to automate customer journeys in order to increase guest loyalty. The digital age has brought us an endless supply of smart automation that makes it possible to capture and retain more clients using technology.
Your goal as a hotelier should be to identify your hotel's opportunities and potential guests and find out how to best serve these guests so that your hotel can be seen as the solution to their needs.
To do this, you need to understand the customer journey in the hotel industry and know how to automate these journeys in order to increase guest loyalty. Keep reading to find out how to do exactly that.
What is the customer journey in the hotel industry?
The customer journey in the hotel industry is very similar to the purchasing process that goes into buying any product: there is an emotional and mental component that marketers must understand in order to capture potential guests' attention.
It is fundamental for hoteliers to not only identify what these people are looking for, but also to anticipate those needs so that they can meet the requirements in order for people to book at your hotel instead of the competition. By understanding the buyer journey, hoteliers can be sure to satisfy the corresponding needs at each touchpoint during the process.
Inspiration and research
The guest journey starts with research and inspiration. During this phase, customers often use social media, review websites and word of mouth to inspire their travel decisions. As a hotelier you can capitalize on this phase by using social media to boost bookings and influence travelers and by effectively managing your online reputation.
The more you can post inspirational photos and entice users to check out your hotel, the more likely it is that when it comes time to book they will book at your hotel instead of the competition.
Booking
The next phase is the booking phase where after having researched destinations and deciding when they will travel, it comes time to book accommodation.
In this phase, a hotel booking engine is crucial in order to attract direct bookings, which both reduces acquisition costs and website abandonment. You might consider offering a chatbot to answer frequently asked questions, which we will discuss in more detail later on.
Pre-arrival and check-in
During the pre-arrival stage leading up to the trip, it's an excellent time to increase revenue through upselling and cross-selling. Use the booking confirmation email to inform of additional services that are available, and think about giving clients a special discount if they book those services prior to arrival.
Create an activity guide that might be useful to cross-sell tours or get commissions from restaurant bookings. The check-in phase can be automated with a check-in kiosk or online check-in.
During the stay
This phase is key in order to convert guests into loyal clients, which you can do by ensuring that you offer the best possible guest experience. Personalization is key as well to making guests feel special. Encourage guests to use messaging in order to request the services they need to have a top-notch experience. Discover 10 ways to improve the guest experience.
Post-trip
After guests have stayed with you, it's important to keep in contact with them so that your hotel is always at the front of their minds when it comes time to book. You can do this through social media, by inviting them to leave reviews and asking them to fill out questionnaires, which are also super useful for improving the overall experience.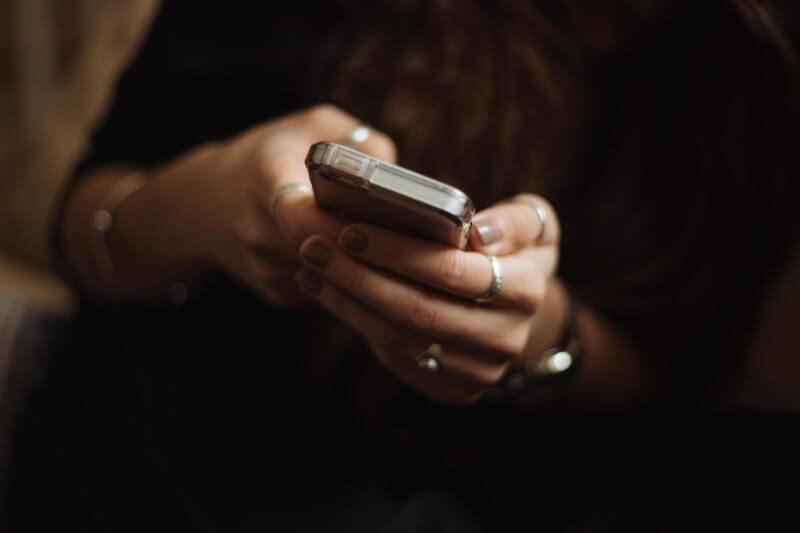 How to automate customer journeys to increase guest loyalty?
Now that we've looked at what the guest journey is in the hospitality industry, let's find out how to automate customer journeys.
Automation is a great way to ensure that you are connecting with guests at each of the touchpoints during the buyer experience, and give you the potential to increase guest loyalty. Furthermore, by mapping this process, you can get a better idea of who your buyer personas are, their motivations, and how they interact with your hotel.
In this way, you can determine content gaps and manual processes that are interfering with the success or agility of your hotel's operation. You can start by automating emails that you send during each phase of the buyer journey, whether that be booking confirmations or asking for reviews after they stayed with you.
You can also use marketing retargeting to target clients who visited your website but didn't successfully book.
Start with the easiest automation
Of course, there are many ways to automate customer journeys, but start with what represents the area that will provide the largest benefit with the least effort.
This could be by implementing a chatbot to answer frequently asked questions, which frees up your staff to handle more urgent matters like ensuring guest satisfaction through optimal service.
Or implementing a check-in kiosk, allowing you to free up lines at the front desk and let guests take their hotel experience into their own hands.
Use technology to your favor
Technology is key for automating customer journeys.
Whether it's implementing booking engines during the booking process, housekeeping technology that can expedite requests and allow you to better manage housekeeping staff duties, hotel apps with messaging services, or smart features that allow you to enhance the in-room experience.
All of this automation will allow you to streamline processes that will enhance the guest experience, thus contributing to guest loyalty.
Don't underestimate the power of data
Once you've automated marketing communications and other processes, be sure to measure the success with data.
Start by tracking the open rate and clicks for each email, so you know how well your communications are working. Use surveys to track changes in guest satisfaction levels with the different automation that you provided during the check-in process and during their stay, so that you can ensure that the automation is working in your favor.
Conclusion
The first step to automating the customer journey is understanding the process the user goes through. Connect with guests during the different touchpoints of the process with automation that will not only make their overall experience with your brand better, but also make your hotel's life easier.
The better the overall experience, the more chances you have of increasing guest loyalty. The key to guest loyalty is offering a top-notch experience throughout the whole customer journey and connecting with guests along the way so that your hotel stands out amongst the competition, and they want to keep coming back.

Author
Eva has over a decade of international experience in marketing, communication, events and digital marketing. When she's not at work, she's probably surfing, dancing, or exploring the world.
Hospitality hot takes straight to your inbox
Sign up to our monthly newsletter for industry insights, product news, partner updates and more.