The Mews Blog > 8 advantages of self service kiosks for hotels
Before we get to all the perks of hotel kiosks, let's take a moment to clearly define and understand their importance within the hospitality industry. Self service check-in and check-out kiosks are automated software or digital touch panels that work as an alternative to the conventional front desk service.
It's widely agreed that with the hectic pace of modern life, and particularly in the wake of covid-19, hotels that embrace the advantages of check-in/out kiosks will gain an edge over their competitors.
For some, self-service kiosks feel counter-intuitive. The hospitality sector aims to deliver a personalized service, and many hoteliers regard self-service kiosks as counterproductive in that regard. However, an increasing number of holiday-makers appreciate the flexibility and freedom a self service kiosk gives them whilst staying in a hotel, and it can actually allow your front-line staff to provide a better guest experience.
In light of this, here are eight reasons your hotel should implement self-service technology at the earliest available opportunity.
Find out more about what is self service kiosk
What are the advantages of self service check-in/out Kiosks?
Better use of hotel resources
To gain a customer's loyalty, it's vital to provide them with memorable and positive experiences while at your property. In order to do so, hoteliers should make an optimum use of all resources at their disposal. When linked up to the hotel's PMS (property management system), the self service kiosk can transform the standard of service that can be offered to guests.
For instance, guests can reserve rooms the moment they become available. RTO (real time optimization) enables hotel employees to relay the information across different departments, so they can focus their efforts on other key tasks.
Bid farewell to queues
One of the major advantages of a check in kiosk is that they prevent long queues from forming at the reception desk. Regardless of how many employees happen to be on duty, kiosks make it simple to fulfill the requirements of several guests simultaneously. Customers value the hassle-free processes for checking in and checking out — particularly if they are pushed for time.
With a smart kiosk, guests can check-in using their name or confirmation number. They can even scan an identity document if necessary. As well as offering more convenience to guests, this enhances the efficiency of your workforce.
A more personalized approach
Self service kiosks can gather a raft of useful data about guests, such as previous purchases, room preferences and special requirements. Because these kiosks are linked to the hotel's PMS, the team can access this data quickly to deliver a more personalized experience.
In addition, this stored information can be used to populate bespoke promotional emails, including tempting offers that fit the tastes of different customers. Better still, any customer requests that have been made previously can be catered for, thus surpassing their expectations and making their stay memorable.
Opportunities to generate revenue
While using the self-service kiosks, guests can view additional services and upgrades in their own time. This appeals to people who don't like to be sold things face-to-face. The kiosks can feature different upgraded amenities that customers can add to their bills straightaway. For this reason, self-serve kiosks are a source of revenue that doesn't require extra labor expenses.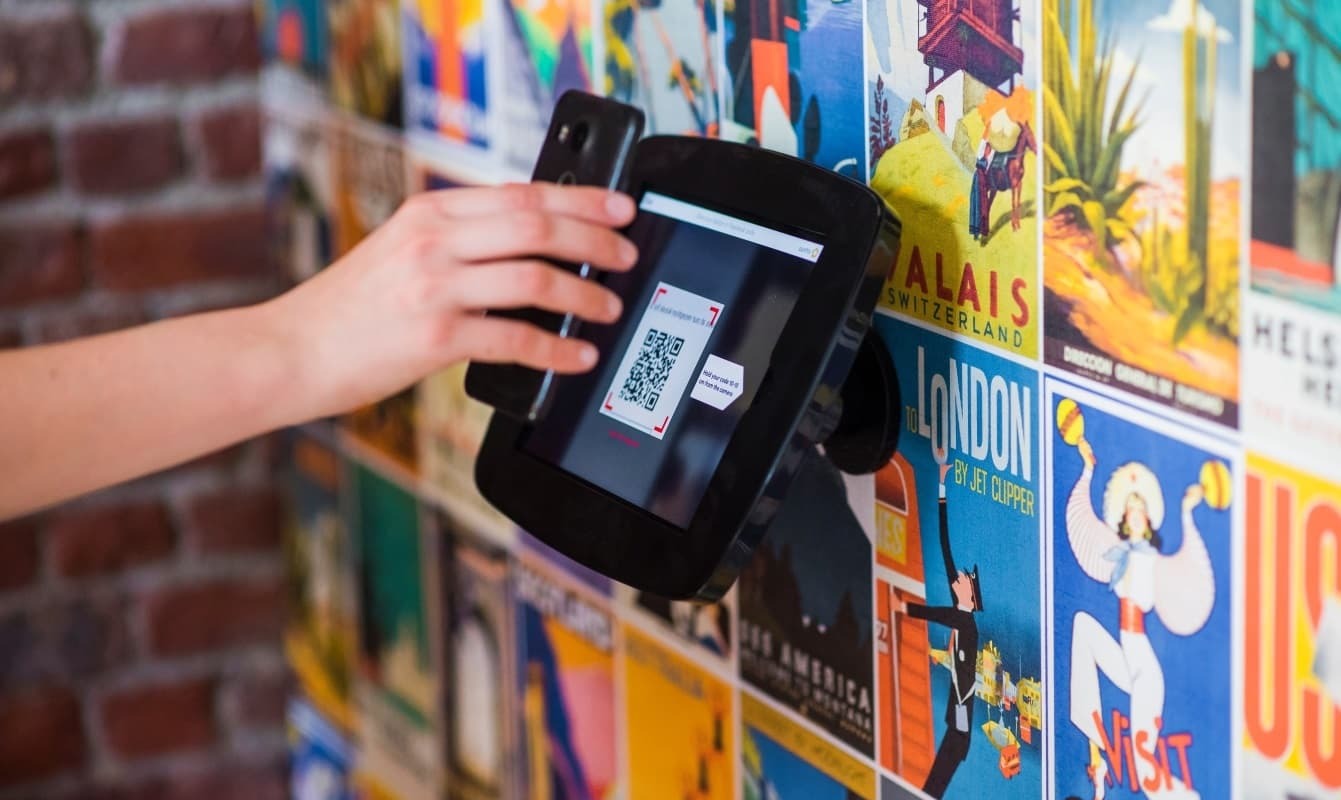 Keep customers satisfied
Studies have shown that two thirds of customers would opt for self service, rather than conventional interactions with retail outlets. This is not surprising as consumers view technology as a time-saver. Along with this, many kiosks have a number of different language settings, so international visitors will have an easier time when checking-in. A simple process like this will increase your guest satisfaction.
Minimize human error
Regrettably, errors with hotel bookings are an all-too-common occurrence. Invariably, the names of certain guests will be misspelt, or they will be booked into the wrong type of room by accident. Even if the staff are highly committed, they're still human and not immune to the occasional slip-up.
By automating the check-in process, you can avoid many of these errors and improve the way you engage with customers. Self check-in kiosks can record customer data accurately, because the guests themselves input the information while checking-in. Therefore, the opportunities for mistakes are greatly reduced. Your team can access this data from the hotel's PMS when the same customer next checks-in.
One way to make a good impression on guests is to surprise them with their favorite meal or preferred room, for example. Kiosks can save all the preferences/information about the guests' previous stays in the PMS, so it's simple to retrieve these details when required. This means that the hotel can deliver a bespoke service to its loyal customers.
You may also like:
A flexible solution to suit your requirements
Whether hotel owners just want a basic self check-in kiosk, or a kiosk that allows guests to control other elements of their booking, this technology can help them accomplish their key objectives in an eye-catching manner. Kiosks can be positioned in a lounge area, close to the reception desk, or anywhere else that customers can use them. They usually look modern and don't take up huge amounts of space, meaning they'll complement the hotel decoration.
Facilitate guest interaction
There's a myth that self service is too impersonal a process for hotels to adopt. Nothing could be further from the truth. In reality, it gives staff the freedom to have more meaningful and personal conversations with guests.
Automated check-in kiosks take much of the workload off staff, so they can concentrate on more important things. This could include offering recommendations to guests who want to go sightseeing or just chatting to guests to make them feel welcome. These things enable hotels to make a positive impression on customers and increase the chance of repeat bookings.
Conclusion
It's clear that self-service kiosks provide a broad range of advantages to hotels. Definitely, this solution will be appreciated by guests and staff due to the freedom that this technology offers. These kiosks connect seamlessly to a property's hospitality cloud to produce a more efficient, connected, and modern hotel experience.
Of course, lots of guests will still feel more comfortable with a more typical check-in at reception, so there's still a place for traditional check-ins. It all depends on the experience that you want to provide. Self-serve kiosks don't always have to be a straight substitute for traditional services, but are often effectively used as an enhancement to twenty-first century hospitality.
Find out more about how Mews can help you with self service kiosks

Author
Eva has over a decade of international experience in marketing, communication, events and digital marketing. When she's not at work, she's probably surfing, dancing, or exploring the world.
Hospitality hot takes straight to your inbox
Sign up to our monthly newsletter for industry insights, product news, partner updates and more.