The Mews Blog > Boost direct bookings and embrace automated communication with HiJiffy
AI-powered chatbot and communication platform for hotels

HiJiffy was considered the Most Innovative Solution in Tourism by the World Tourism Organization, as of 2020.
HiJiffy reaches a 70% rate of automation for guest communication for its clients
Over 6,000 direct bookings have been made so far via the HiJiffy chatbot
Customer satisfaction reaches 83% when guests interact with the HiJiffy chatbot compared to 84% when interacting with human agents
---
What problems do you solve for hoteliers?
While email remains a strong communication channel, the use of messaging apps to communicate with businesses is growing rapidly and guests expect almost instantaneous responses 24/7. This is a great opportunity for hotels, but they often struggle with responsiveness.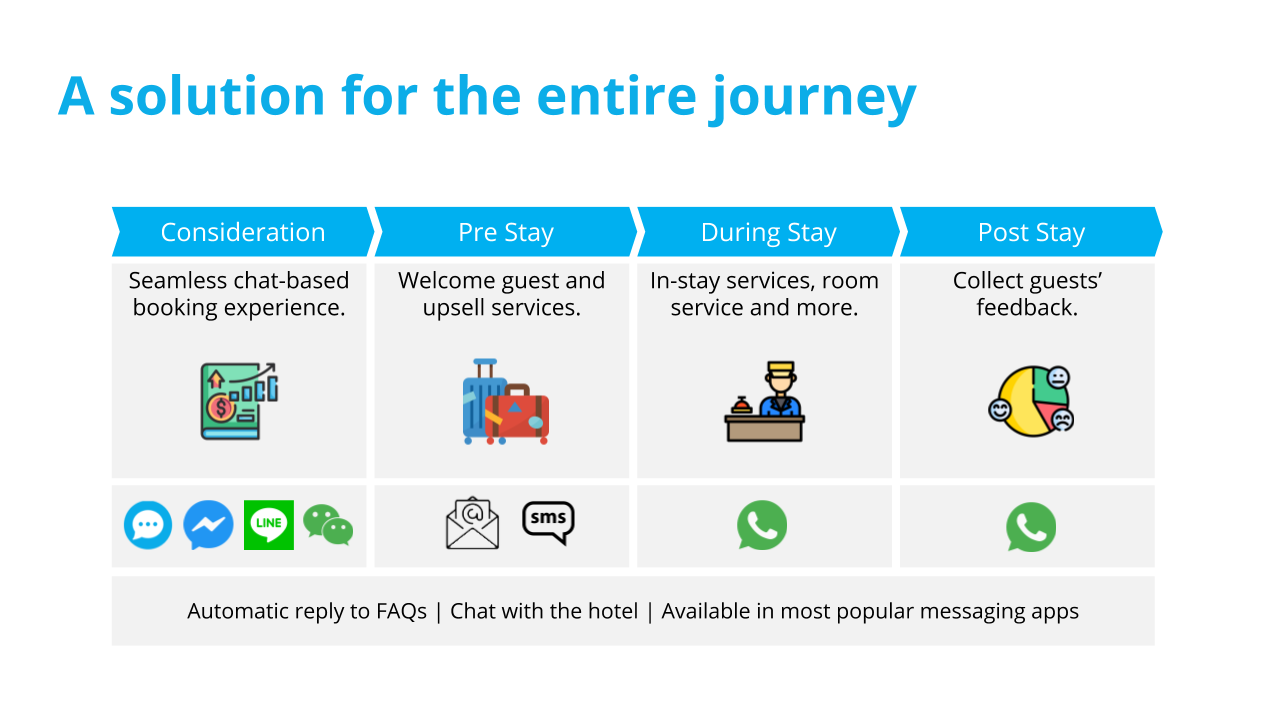 To answer all inquiries promptly, a hotel would need to hire and train multilingual agents on 24/7 shifts. This is not viable and contributes to the fact that travel brands have the least loyal relationships with consumers compared to other industries, despite the fact that loyal guests bring recurring revenue, positive reviews and recommendations.
HiJiffy's AI-powered chatbot and communications platform are there to help hotels solve this problem. Our Software-as-a-Service solution centralizes, automates and measures all customer care activities for hotels by integrating cutting-edge technology in a simple, reliable and robust platform. This allows hoteliers to serve their guests better, faster and at a reasonable cost.
What do clients say?
Bruno Silvério, Marketing & Communication Director at the Pine Cliffs Resort and Sheraton Cascais Resort & Hotel said the following about using HiJiffy:
"HiJiffy meets most of the expectations of a hotelier by offering a customized solution for each brand on their portfolio and elevates their brands by keeping up-to-date on the latest hospitality trends. Our conversation rate has grown two digits."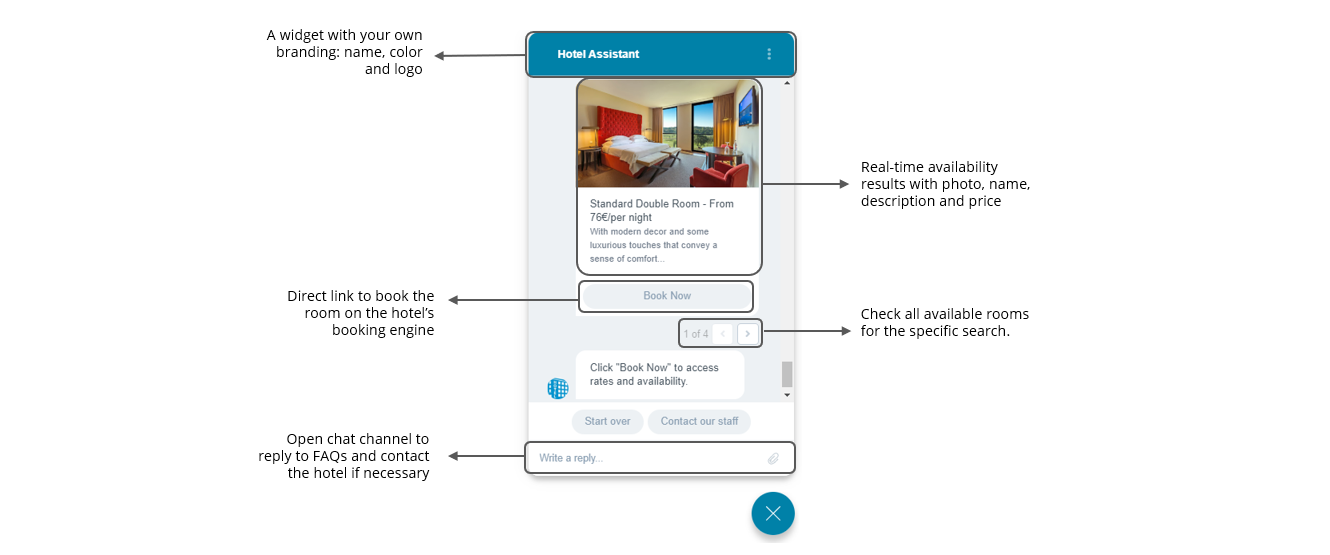 Julia Lim, Assistant Director of Digital Marketing, Park Hotel Group shared this about working with HiJiffy:
"Recent research by Google showed 1 in 3 travelers uses digital assistants to research or book travel online. To keep up with this trend, having a live chat function is not enough. It was clear that we needed an automated solution to promptly answer questions our guests may have. This is where HiJiffy excels with its chatbot solution.
"Setup was a breeze and ongoing optimization can be done on the console. The team is responsive to feedback and quick to review and launch suggested features as part of their product development. Having a partner as responsive and as nimble as HiJiffy is a definite plus as we continue to engage with our guests and enhance their satisfaction with our brand."
Your story so far
Hotels have to cater to a variety of different customers and needs in a multicultural and multilingual environment. From backpackers to families, from seniors to business executives, and of course, guests with special needs. Each of these guests interact differently with hotels before, during and after their stay.
To address this, HiJiffy was launched as a virtual hotel assistant running on Facebook Messenger in late 2016. Due to popular demand and great results, more features and communications channels were added. Today, HiJiffy is a robust and independent platform that is revolutionizing the travel experience for guests and provides a tool for hotels to create a delightful customer journey.
From leisure resorts to business hotels, from large chains to independent hotels, we help over 500 properties respond to and engage with over 500,000 unique guests a day with an automation rate of over 70%.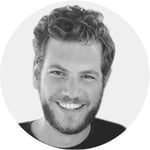 Hospitality hot takes straight to your inbox
Sign up to our monthly newsletter for industry insights, product news, partner updates and more.