The Mews Blog > What is a cloud-based point of sale system and what are its benefits?
A cloud-based POS system is a point-of-sale device that's connected to the internet and can be used to process payments across all business types, including the hospitality industry. It combines the use of hardware and software to do so. It can sometimes be referred to as ePOS due to the fact that the system can be deployed by accessing the internet electronically from a web browser.
There are many benefits to this type of point of sale, which we'll look at in more detail in this article, along with how to choose the best cloud-based POS system for your business. So, let's get started.
What is a cloud-based POS system?
A cloud-based POS system is a way of managing payments and transactions for any kind of business where information is stored on external servers located in the cloud. It consists of front-end hardware that guests and employees at your hotel will interact with directly from a tablet, smartphone, or internet-enabled device. The backend contains software that allows you to manage data, customer profiles, insights, and more from any web browser.
Since data and information are stored on the internet, this means that it can be accessed from anywhere as long as you have a connection to the internet. It requires little training or setup because you essentially just download the app once your business is set up with the point of sale provider and using SaaS (software as a service) technology.
What are the advantages and disadvantages of a cloud-based POS system?
There are many advantages and fewer disadvantages of using a POS system that is based on the cloud. Let's take a look.
Integrate with other systems
One of the biggest advantages of a system that relies on the cloud for its point-of-sale functionalities is the ability to integrate easily with your PMS in order to help optimize your operations. Integration also means that everything is updated in real-time and payments are streamlined across your systems. The more integrated your systems, the easier it is to streamline all aspects of your business, from reporting to day-to-day tasks.
Discover the benefits of an integrated payment terminal.
Use it from anywhere at anytime
With a hotel restaurant POS, that's accessible virtually, you can charge guests anywhere at the hotel, whether that be at the front desk, at the pool bar, from their hotel room, or at the hotel's restaurant, which helps to improve the guest experience. You can also sync all the data in one place so that it is easily accessible no matter where you are, and from what device you are accessing it. This ensures a more streamlined data collection and optimization process.
Connectivity does have its disadvantages though because in the case the server or internet goes down you risk being left without a payment system, which can negatively affect your business's sales. That being said, even if your WiFI does go down, you should be able to switch to your network provider to process sales.
No training required
One of the advantages of a cloud-based POS is that it's very intuitive; you can sign up with a provider, download the app, and then you're ready to go. This means you and your staff don't have to dedicate time to training. On the other hand, seeing as this sort of system is so easy to use, this means support can be limited to online support.
Pricing
Pricing for cloud-based systems tends to be based on a three-tiered subscription model, which makes it particularly advantageous for those just starting out because it has a low barrier to entry. However, the more properties you have, and the more features required, means that your monthly subscription will rise.
No backup required
Cloud systems have one great advantage over traditional systems: all information is stored on the internet, so there's no need to back up customer data and insights, and there is no risk of losing data. However, as we mentioned when there is a power outage or the server goes down this can be detrimental to your hotel's sales.
Save on hardware costs
Because SaaS products use internet connectivity to run, there's no need to invest in expensive hardware. Even a smartphone or tablet with access to the internet can be used to process transactions. There is also no risk of having to replace parts because there is no physical machine required. Software updates are automatically launched, meaning that you don't have to invest money in technicians to manually update your device.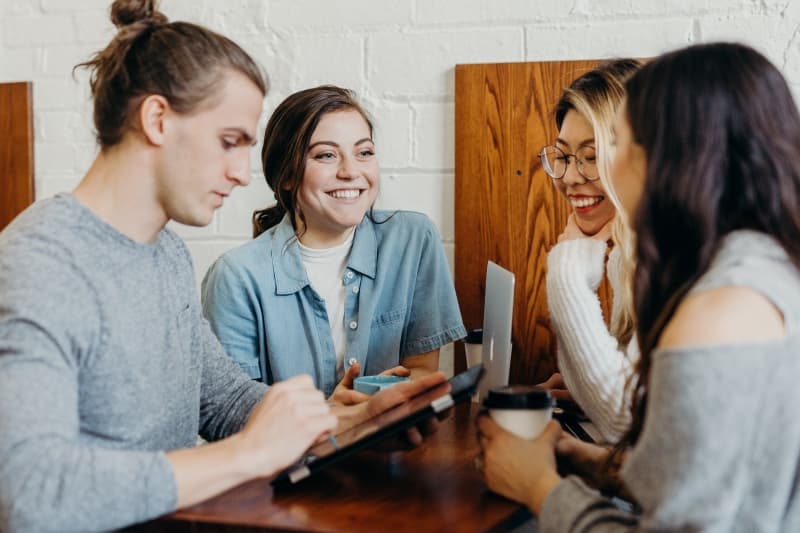 How to choose the best cloud-based POS system for your business
Since choosing the best system is never easy, it's essential to keep in mind different factors. Let's take a look at each of them.
Ease of use
Being able to accept and process payments is fundamental for your hotel, so you want to be sure that the POS you choose is easy to use and requires little installation time because time is money, and you want your staff to be able to stay as productive as possible.
Read about building the best staff at your hotel.
The features
The features that you need will depend on your hotel, so before purchasing a system, you want to do a thorough analysis of where you are lacking or what areas of your business could use optimization. Because there are so many features available, from inventory management, integrations, reporting, scheduling, and more, it's important to understand your pitfalls so you can see how you can overcome them with the right tool.
Your hotel's needs
You may consider doing a SWOT analysis to identify the strengths, weaknesses, opportunities, and threats when it comes to processing payments at your hotel. This will help you better identify exactly which features and functionalities you need and how much budget you are willing to attribute to the purchase.
Learn more about doing a SWOT analysis for hotels.
Conclusion
We've looked at cloud-based POS, its advantages and disadvantages, and how to choose the best POS for your hospitality business. This solution can not only bring cost benefits but can also increase productivity by decreasing the need for manual work thanks to its integration capabilities and ease of use. A POS that is cloud-based is without a doubt an important tool for any hospitality business to invest in.
Six Benefits of Combining Your PMS and POS
Discover why choosing a hospitality cloud with a built-in POS creates a more seamless guest experience and streamlines processes for your teams.

Author
Eva has over a decade of international experience in marketing, communication, events and digital marketing. When she's not at work, she's probably surfing, dancing, or exploring the world.
Hospitality hot takes straight to your inbox
Sign up to our monthly newsletter for industry insights, product news, partner updates and more.