The Mews Blog > Hotel hacks to run a modern, profitable property
One of the perks of working for Mews is that I get to travel. Not only that, I get to see loads of different hotels: from boutique to corporate; from small independents with a handful of rooms to huge, multi-faceted spaces with conference halls, restaurants and more.
Whenever I stay in a recently built or renovated property, I find myself asking the same question: why didn't they do more? There's never a better opportunity to make a hotel more modern – or more profitable – but most of the time, hotel designers stick with what they know.
But the good news is there are some quick and easy things you can do to improve operations and boost revenue, even if you missed the golden window. Without further ado, here are some of my favourite hotel hacks:
Cut the awkward wait at arrival
Your flight was delayed. Your taxi was uncomfortable. Your suitcase is heavy. The last thing you want is an empty reception desk with a bell and a long wait for someone to appear.
The easy fix is to remove that desk altogether and have the staff member stationed in the lobby. By removing the formal divide you encourage a more personable guest experience — not to mention a faster one. That's why we built the Mews Operator. For the real forward thinkers, you can even set up the Mews Operator as a self-service check-in kiosk. This gives guests the freedom to check themselves in if they prefer, so on arrival they can simply pick up their keys and head straight to their room.
They can simply pick up their keys and head straight to their room.
Turn unused space into profit, part 1
Everyone loves a hotel breakfast buffet. But once the empty plates and leftover scrambled eggs have been cleared away, what happens to all that dining space? Even if it doubles as a restaurant and opens again in the evening, there's a big chunk of time between 10 and 5 that's desperate to be used.
You've probably heard of WeWork, the company that provides shared office spaces. They're not the only ones in the industry — in fact, flexible working spaces are in high demand. For a seat at a coffee table to work, members typically pay about $700 per month, so why not tap into that market? Services exist that can instantly convert your dining or communal areas into coworking spaces during the day — but you might want to read a checklist like this first to make sure your space is suitable.
Turn unused space into profit, part 2
It's important to think outside the box – or in this case, outside the hotel walls. Parking spaces can be like gold dust, particularly in central city areas, so if your car park isn't being used by guests, you can convert each empty space into extra income.
There are a number of services that provide a parking marketplace, some of which have been around for years and are becoming increasingly popular. In the UK, for example, there's JustPark and Parklet, and in Australia ParkHound is an old favourite. Despite the fact that they're really easy to sign up to and list your parking spaces, there's still a lack of take up by hotels. Be someone who gets in ahead of the curve.
If your car park isn't being used by guests, you can convert each empty space into extra income.
Eliminate the hassle of phone charging
One of the keys to unbeatable guest experience is simplicity. This doesn't have to mean grand, unaffordable changes to your property – often it's the little things that guests really appreciate.
No one likes to rummage through bags to find their phone charger, and then realise after further exploration that they've forgotten their travel adaptor. One solution is to have charging cables in the room, or fit some USB charging sockets directly into the wall. We think you can go further: why bother with wires at all? Incorporating wireless charging into the bedside table isn't as complicated as you think, and it's a touch that guests are sure to remember.
Trick your guests into cleaning the room
Get creative with how to cut your housekeeping workload and turnaround. Guests are increasingly encouraged to help hotels reduce the amount of cleaning, usually through appeals about energy usage and the environment. While we think this is great, unfortunately not all guests will care. But you know what they say: money talks.
Why not experiment with more tangible rewards? $5 off your hotel bill, or a free drink at the bar if you choose no housekeeping for your stay. Guests will have the motivation to help, and you can save valuable time and resources.
If you run an Airbnb or serviced apartment, you could even aim for more. Let your guests know that if they strip the bed sheets and start the washing machine before they leave, they can help themselves to a bottle of wine from the shelf.
Experiment with more tangible rewards (...) if they chose no housekeeping for their stay.
Okay, so this one isn't exactly a hack. Nevertheless, we're confident that Mews' open API and smart automation could save loads of time for your teams, improve your guest experience, and ultimately help your business grow. Why not book a demo and find out why we've been voted the Best Property Management System at the HotelTechAwards.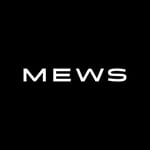 Hospitality hot takes straight to your inbox
Sign up to our monthly newsletter for industry insights, product news, partner updates and more.