The Mews Blog > Enhance the guest experience and increase in-stay revenue with Criton
Save an average of £10,000 on OTA commission per year (based on an average 2% saving for a 100-bed hotel with a £120 ADR and 80% occupancy)
Increase room service orders by up to 18%
Successful clients see 1 in 2 guests download the hotel app
---
What problem(s) do you solve for hoteliers?
There is a plethora of guest-facing technology available to hoteliers – online check-in, digital door key, loyalty programme, communication platforms, etc. – but hoteliers cannot ask their guests to interact across multiple touchpoints.
Criton helps hotels and serviced apartment operators to wrap all guest-facing technology into a sophisticated, white-labeled mobile app that ultimately streamlines operations, enhances the guest experience and drives more revenue from increased direct bookings and in-stay spend.
Criton integrates with PMS systems, digital door key solutions, loyalty programmes and omni-channel communication platforms to put everything guests need at their fingertips.
What do clients say?
George Westwell, Director of Cheval Residences said this about using Criton:
"Since its introduction, the Cheval App has become a digital extension of our concierge team, generating new conversations with hundreds of in-house and prospective guests. The additional customer engagement has given us insights into our guests' needs and has allowed us to act quickly to remedy any issues that occur on property. The platform has also generated revenue directly via our mobile booking platform and via the in-apartment ordering system."
Jodi Tamblin, Revenue Manager, Tigerlily, shared the following about her experience with Criton:
"We are moving forward with new technology to add to and enhance the guest experience and in Criton, we found the perfect technology partner. Criton's platform enabled us to digitise guest information and create our own branded app through which we can engage with our guests. We understand that today's travellers want to have everything they need on their own phone and Criton offered us the technology to adopt the mobile-first approach we were planning."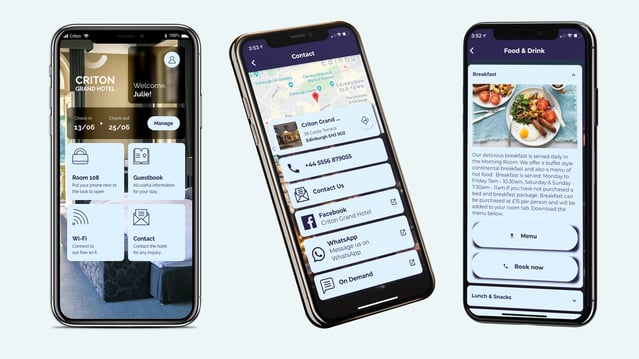 Your story so far
When creating the guestbook for the launch of a luxury serviced apartment in 2014, Criton's Founder & CEO Julie Grieve became frustrated with the cost and administration required to ensure it was constantly kept up to date.
Quoted £9,000 to produce an app, Julie recognised a gap in the market and in June 2016 Criton was born to enable hotels to adopt a mobile-first approach and enhance the experience of the modern traveller.
In Oct 2017 Julie secured a £5m investment. In 2018 Criton won Best Technology Provider at the Travolution Awards and in 2019 featured in SKIFT's list of the Top Travel Startups to Watch.
Criton is now available on the Mews Marketplace.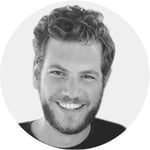 Hospitality hot takes straight to your inbox
Sign up to our monthly newsletter for industry insights, product news, partner updates and more.