The Mews Blog > How to add and list your hotel on Google
Are you looking to add your hotel on Google? Google is the place to be if you want to increase your online visibility and sales, as well as build your reputation and brand awareness. Adding and listing your hotel is as easy as creating a Google My Business account, and of course, ensuring that you engage with customers regularly.
In this article, we'll look at the benefits of adding your hotel on Google as well as how to make a listing. So keep reading to find out more.
Table of contents
What are the benefits of adding your hotel on Google?
What are the benefits of adding your hotel on Google?
As a modern hotelier, it's not a question of whether you should create a hotel listing on Google, it's a question of why haven't you done it already? There is a range of benefits to adding your hotel; let's take a look.
Increase online visibility
There are several ways to increase online visibility: through high-quality content, investing in SEO, leveraging social media, collaborating with influencers, search engine advertising (SEA) and by optimizing your website. All of these are important ranking factors to help your hotel show up among the first returns on the search results. But there is no better way to increase online visibility than by using Google's own tools.
Signing up for a hotel listing will help you reach more people and increase visibility on local search results.
Build brand awareness
Marketing on the very platform that is the market leader in anything relating to the online sphere is an easy way to build brand awareness and drive bookings. The more online platforms you are on (whether that be Booking.com, Hotels.com, TripAdvisor or Google Hotels), the more visibility you will have, because search algorithms give points to websites that have links with high domain authority pointing to them.
Building brand awareness is crucial to establish trust and ultimately encourage potential guests to book at your hotel over the competition, and this starts with having a strong online presence.
Powerful marketing tools
An important part of marketing is having the right tools to help you do your job better. By creating a hotel listing on Google, you also get access to Ads, Analytics, Search Console and their Keyword Planner. These tools will help you boost your online presence, and help you to show higher up in the search results.
Be where your customers are
Google My Business is a powerful resource for businesses to gain visibility when people research on the search engine. Being where your customers are makes it easier for them to choose you. They can easily compare your hotel's prices and services with the competition and make an informed decision about what is right for them. If you're not where your customers are, it will be hard for them to find you.
Learn how to build a hotel distribution strategy.
Drive bookings and conversions
With a listing, more users will see your hotel, and this makes them more likely to want to interact with your hotel. This ultimately drives bookings because users want to book at a hotel that inspires trust. Plus, users often read reviews as a first point of contact with your hotel. Positive reviews give your users an idea of whether they want to stay at your hotel, thus driving the potential for bookings and conversions.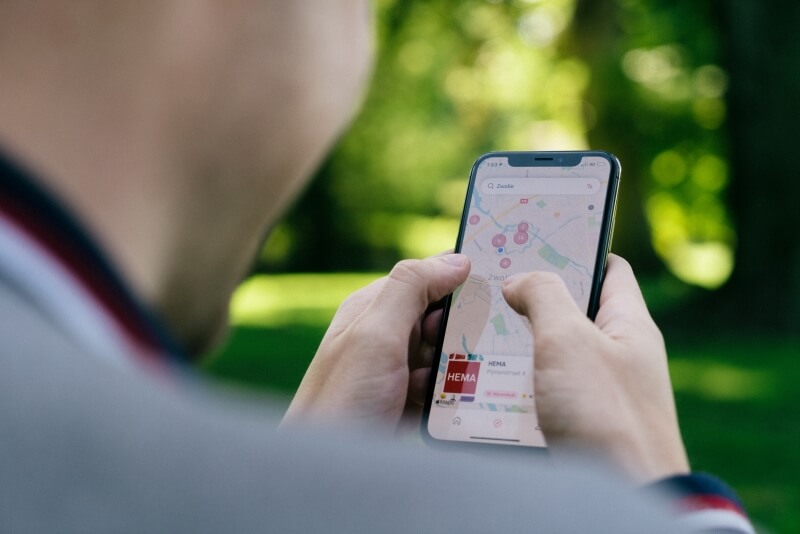 How to list your hotel on Google
Listing your hotel on Google is easy, let's take a look at how to do it step-by-step.
Make a Google My Business Account
If you're a hotel just starting out, you may not yet have an account yet, but a GMB listing is the first place to start. To create an account you must either claim your business if the listing has been created by a third party or create an account from scratch.
To create a new account you must provide your business name and category, location, geographic location, contact phone number, website, mailing address, services, business hours, and provide a few other details like a description of your business, provide photos, and whether you accept messages from customers.
Engage your customers
Engaging your customers is as easy as responding to reviews, whether they be positive or negative. If a customer provides a negative review be sure to take their feedback seriously and advise them of steps you are taking to mitigate the problem. Learn more about reputation management. Another way of engaging customers is through photos; you can add professional photos to your listing in addition to customer photos.
Create a complete profile
A complete profile means that customers should be able to get all the information they need from your listing to make an educated decision about whether to book at your hotel or not. To do so they need to know your prices, availability, amenities, hours of operation, and be able to see photos of installations. Google awards you with a direct booking link when you add pricing to your business listing. Find out other ways to increase direct bookings.
Add amenities
Amenities are of great added value to your hotel, and can sometimes push an indecisive buyer to book at your hotel instead of the competition. Get a list of 11 hotel amenities that will impress guests. Some important amenities to be sure to include in your listing are internet, food and drink, parking and transportation, and service. Do you have a 24-hour reception? Do you have mobile check-in? These are all added pluses.
Update your profile regularly
Think of GMB as another social media channel that needs to have a strategy behind it and requires regular maintenance. For this reason you should update your prices and availability daily as it will give customers the information they need to book at your hotel over the competition. Respond to reviews (both positive and negative) regularly, and be sure you have a designated staff member in charge of maintaining your profile.
Conclusion
We've looked at the benefits of adding your hotel on Google, and the five easy steps to add your hotel. Without a doubt by creating a hotel listing, you'll see an increase in booking enquiries by giving customers the information they need to choose your hotel over the competition. Creating a listing on Google is a must to come out ahead in the competitive landscape that is the hotel industry.
If you're a Mews hotel, you can take advantage of our integration with Google that automatically updates rates and availability. Read how to benefit from Google Hotel Search with Mews.

Author
Eva has over a decade of international experience in marketing, communication, events and digital marketing. When she's not at work, she's probably surfing, dancing, or exploring the world.
Hospitality hot takes straight to your inbox
Sign up to our monthly newsletter for industry insights, product news, partner updates and more.