The Mews Blog > What are the best hotel amenities to impress your guests?
Competition has never been fiercer, which is why hotels must seek differentiation. Differentiation can be achieved in many ways, but one of the best ways is through offering hotel amenities. They help set your hotel apart from the competition and impress your guests so that you turn occasional guests into lifelong customers.
In this article, we will look at what hotel amenities are and 11 ideas you should consider offering in order to enhance the guest experience.
What are hotel amenities?
Hotel amenities are services or items offered to guests at no added cost to improve the overall hotel experience by providing both extra comfort and convenience. Amenities may vary depending on the level of the hotel and the type of accommodations offered. Usually the most common amenities are shampoo, conditioner, soap, a sewing kit, a razor, and a hair dryer, among others.
Some of these basic items like shampoo and soap have come to be expected by guests, while others are being offered as new ways to attract clients. As amenities become standardized, hotels have to think out of the box to offer items or services that distinguish them from the competition.
11 hotel amenities ideas you should consider offering in your property
There are many ideas for hotel amenities that you should consider offering in order to distinguish your hotel from the competition. Let's take a look one by one.
Toiletries
While toiletries such as shampoo, conditioner, and soap have become standard offerings at almost all hotels, that doesn't say the kind you offer needs to be standard. Think about giving added value and offering products such as soap from a local artisan, or products that are cruelty-free, vegan, chemical-free – in other words, some kind of added value that tells your guests you care about their wellbeing.
Offer treat goods at turndown
Especially at four and five-star hotels, having a turndown service is definitely worth offering as it gives an extra touch that sets your hotel apart. When it comes time to turn down the bed, why not place home-baked goods or a chocolate on the pillow. Nowadays, with so many allergies it may be worth thinking of something that will suit most dietary needs, but nonetheless, it's a great touch to come back to after having been out all day.
Make the in-room experience as relaxing as possible
One of the keys to upselling is getting guests to spend as much money in-room as possible. Creating a spa-like experience inside the room makes it so that they won't want to leave. Amenities that help create this spa experience could be a diffuser with a scent that's specific to your hotel, an eye pillow, a noise machine, chronotherapy, and relaxing music. All of these amenities will help create an immersive experience that they will without a doubt recommend to their friends.
Complimentary beverages
Everyone knows that the mini-bar is to be avoided if you don't want to spend all your money on a drink. However, as a counter-proposal to the mini-bar you might consider including complimentary water and hot drinks such as tea and coffee. You could even have a water boiler within the room so that guests can prepare their own hot drinks, tea and coffee.
Specialized bedding
Specialized bedding could range from different kinds of pillows, such as down, ergonomic or foam pillows, or even have customizable weight of the down comforter – a heavier weight for those who run cold, and lighter weight down comforter for those who are less prone to getting cold. Or you might even have different weights and types of blankets.
Control your own hotel experience
There is nothing better than putting the guest experience into the hands of the very guests. One of the great ways to do this is with smart technology, such as smart mirrors, voice controlled lights and climate control.
Another great option is offering self-service check-in. A check-in kiosk allows you to boost guest satisfaction by cutting wait times, allowing you to cut your own key, scan the necessary documentation, and to check in no matter what time of day. It's also a great way to streamline operations.
Laundry services
Laundry services could include free service to wash and press guest's clothes, or you could consider offering a clothing iron in the room for guests to be able to press their own clothes. This is especially important for business travelers who need to go to their meetings on top form.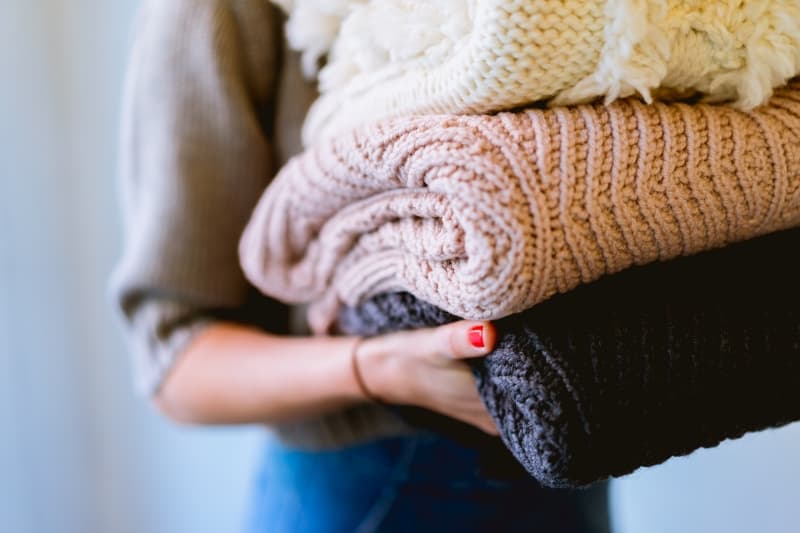 Bathrobe and slippers
Nothing says hotel like getting into your bathrobe after a warm bubble bath. Having a bathrobe is a luxurious amenity that guests will appreciate. You could even think of selling these bathrobes with your hotel's logo imprinted on the robe.
Same goes for slippers: offer your guests slippers which they can take home with them. It's greatly appreciated to step out of bed into slippers instead of walking around barefoot, and it's great free promotion for your hotel if the guests take them home.
Free breakfast
Free breakfast is one of the most desirable amenities. It's a special service that is an added bonus over an apartment rental and can even give guests an extra reason to choose your hotel. It might even be the deciding factor when people are deciding whether to book at your hotel or another one.
Crib
Nowadays many parents will travel with a crib in a box or a collapsible crib, but offering a crib is a great amenity if you are looking to attract families. Families are a great target audience because they tend to travel in high season, spend more within the hotel and they also tend to be larger bookings with multiple rooms. This is why amenities targeted at families should definitely be considered.
Pet-friendly rooms
Pet-friendly rooms are a great option for attracting pet lovers. It's a similar target as families, as in many cases pets are considered part of the family. Furthermore, it's a great way of being able to accommodate those who need assistance dogs for the blind. Since they won't have to spend money for a dog sitter, they might even be willing to spend more money on a pet-friendly room.
Conclusion
Hotel amenities are a fantastic way to differentiate your hotel, and pinpoint your target audience based on the amenities you offer. For many, the little things are what make the difference, and by offering specialized extras within the room, you stay competitive and set your hotel apart from the competition. By creating a top-notch experience with amenities that make your guests feel at home, they will be more likely to come back.

Author
Eva has over a decade of international experience in marketing, communication, events and digital marketing. When she's not at work, she's probably surfing, dancing, or exploring the world.
Hospitality hot takes straight to your inbox
Sign up to our monthly newsletter for industry insights, product news, partner updates and more.