The Mews Blog > How to increase hotel revenue with add-on services?
Hotel add-on services increase your hotel's revenue by adding more value to each reservation. They come in many shapes and forms, and there are many ways to ensure you're successfully marketing them.
Want to understand how to increase your hotel revenue? Keep reading to see what the add-on services are – we'll also share the most effective ones.
What are add-on services?
Guests buy hotel add-on services to enhance their stay, usually in the form of amenities or extras. They usually add them during booking or upon arrival at the hotel. Services bought at the front desk tend to be more personalized and tailored to guest preferences, making them easier to sell.
Adding services during booking often works like an impulse buy. Just consider everything airlines try to sell you when booking a flight, from hotels to extra baggage and meals. If you offer the right services, it will be an easy sale, so be sure you're providing added value.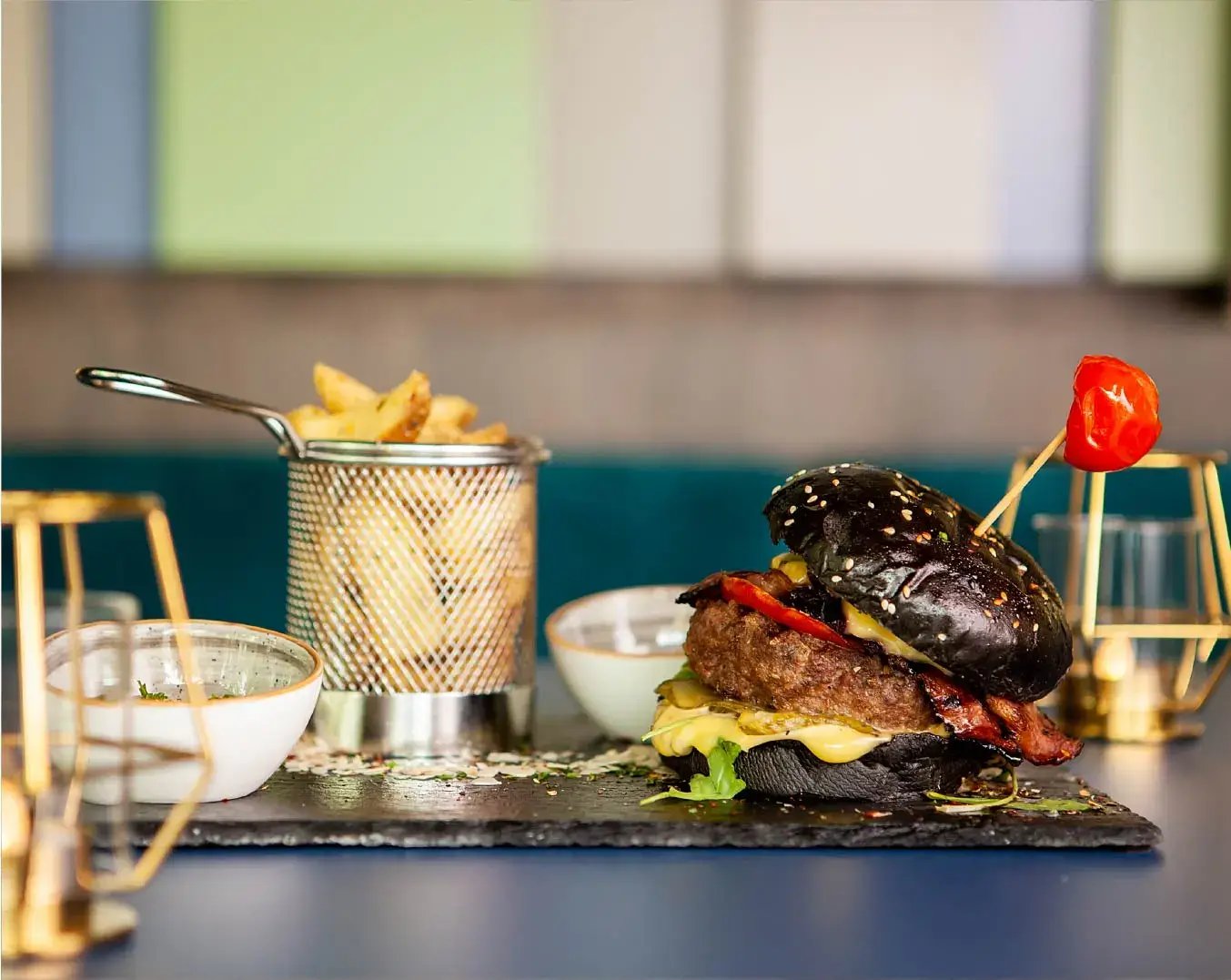 Why are add-on services an effective way to increase hotel revenue?
Add-on services are a powerful strategy for increasing hotel revenue. You're offering guests additional ways to enhance their experience, which improves their satisfaction levels and inspires loyalty. A wide range of add-on services will help you capitalize on different needs and guest preferences.
Diversified revenue
Diversifying your revenue streams is one of the top ways to ensure profitability. If you rely solely on room bookings, your revenue dips whenever there aren't many. But when you're maximizing the revenue earned per guest, you can help reduce fluctuations. Learn more about revenue management strategies.
Increased length of stay
You don't want guests looking elsewhere to find activities. The more they can do without leaving the hotel, the better. Offering services like spa treatments, a golf course, city tours, and exercise classes will help you drive more revenue.
A competitive advantage
Most guests enjoy the convenience of an all-in-one experience, making hotels with a wide range of add-on services more attractive and giving them a competitive advantage. You can also attract a more diverse customer base from leisure, business, families, and MICE segments.
Repeat business
Hotels are always looking for ways to increase repeat visits. When someone has a positive experience with your hotel services, they'll probably become repeat guests.
What are the best add-on services for hotels?
Now that we've looked at why add-on services are a smart choice for increasing hotel revenue, let's look at some of the best options.
Room upgrades
You can't go wrong with room upgrades, the simplest and most popular add-on. Guests can upgrade from a standard room to a higher category, like a suite with an ocean or a garden view. If they don't do it during booking, offer them an upgrade at a discounted price during check-in.
Transportation
Some hotels offer transportation to and from the airport, a ride downtown, or late-night pick-up. If it's after hours, you may even add an extra cost.
Food and beverage
Giving your guests a choice between half-board, full-board and breakfast guarantees they'll have at least one meal at your hotel. You may even charge a surplus for room service.
Check-in and check-out
Capitalizing on check-in and check-out drives revenue while ensuring guest satisfaction. When guests can arrive early or leave late depending on their travel plans, it puts them in charge of their experience and provides much-needed flexibility. You're also earning more from a room that would otherwise stay unoccupied.
Concierge
A concierge helps to make restaurant reservations, arrange tours and book event tickets. While it's free for guests, hoteliers can get a commission from the operator. Your guests will appreciate the convenience, and your hotel will start to drive more revenue.
Package deals
Include extra services in your package deals. They won't cost you much, but they can ensure your restaurant and spa are fully booked. You can also curate packages with extra amenities for special occasions, such as a cake, decorations, champagne and flowers for birthdays and anniversaries.
Entertainment and on-site events
Mixed-use spaces are the future of hospitality. They help you squeeze profit from every inch of your property. On-site entertainment works great – try an open-air cinema on your rooftop or in the garden, then sell drinks and food to go with this activity. You can charge a daily fee for the co-working space or printing documents.
Theme parties are another big trend. Live music, food and drinks can attract a diverse audience, blending locals and guests.
Conclusion
Increasing hotel revenue requires diversifying your services and catering to a variety of guest preferences and needs. Start by promoting high-margin services: upgrades, spa treatments, and easily personalized offers.

We've looked at how hotels can increase revenue with add-on services and some of the best examples in the hospitality industry. With a winning combination of top-notch service and multiple add-on services, you'll quickly gain a competitive advantage and boost your bottom line.
Download our guide "How to Diversify Hotel Revenue"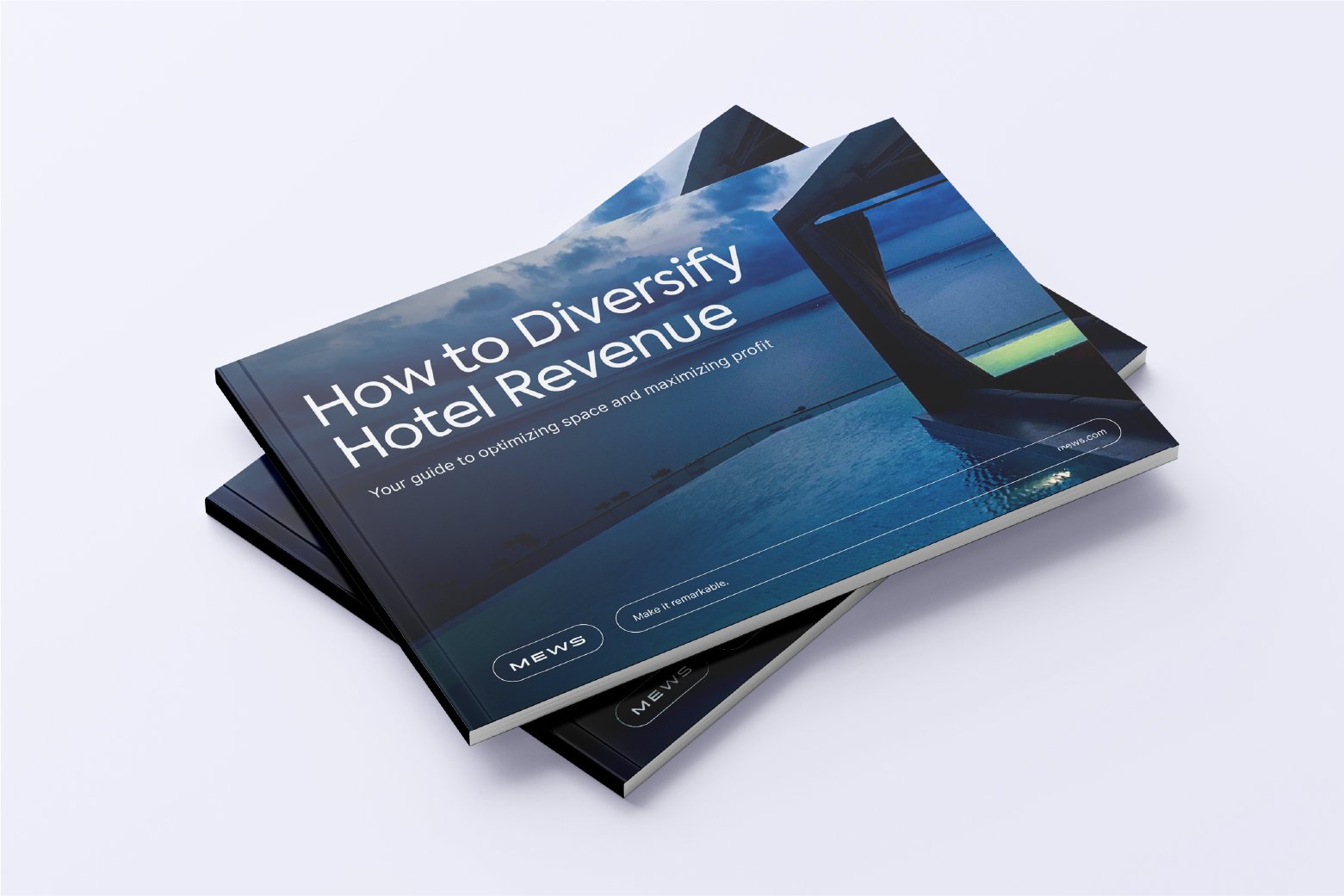 Author
Eva has over a decade of international experience in marketing, communication, events and digital marketing. When she's not at work, she's probably surfing, dancing, or exploring the world.
Hospitality hot takes straight to your inbox
Sign up to our monthly newsletter for industry insights, product news, partner updates and more.