The Mews Blog > What services and features should your hotel virtual concierge offer?
The hotel concierge services list is almost infinite and with the right staff and the right tools, you can ensure that your services cater to your guests' needs, helping your guest satisfaction levels to skyrocket.
A traditional concierge will help your guests with a range of services such as making reservations at a restaurant or booking a tour, giving tips about top visitor sites, arranging transportation, and suggesting cultural events happening in the area.
With a digital concierge, your hotel has all the benefits of a traditional concierge with some added features and services that we will discuss in further detail shortly. We'll also give you a comprehensive list of the must-have features that will help turn your stellar guest services into the top reason why people book at your property.
Keep reading to find out how a digital concierge can catapult your hotel beyond the competition.
A list of all the features your virtual concierge should have
When pinpointing the features your virtual concierge should have, the first step is to understand that the more quality services you can offer, the more you will be able to provide a lasting impression for your guests.
Technology is allowing hotels to go where no hotel has gone before, taking guest experience to new levels.
Read more about the top 15 technology trends that are changing the future of the hospitality industry.
Online check-in
There's no better way to boost guest satisfaction than allowing for online check-in. This is why this is one of the key features your digital concierge must have.
Online check-in and check-out allow guests to take care of paperwork digitally, pre-filling personal details, adding companions, digital signatures, credit card details and all the other necessary information, so your front desk doesn't have to ask for it when guests arrive.
Guests can arrive at your property and go straight to their rooms, reducing lines at the front desk and providing a lasting first impression. Hotel check-in online is a key way to set your property apart from the competition, and this is why it's one of the fundamental features that you should look at when purchasing a virtual concierge tool.
Direct guest messaging
Nothing says service more than when a guest requests something and gets it right away, and with a virtual concierge this can be possible.
Real-time messaging that sends requests directly to your front desk staff allows you to handle service requests quickly and easily, whether guests have a question or need to request an extra pillow.
Getting their needs met quickly is one of the important keys to increase guest satisfaction, which is why when looking at important features that your virtual concierge must have, you should ensure that this is included.
Online check-out
When it comes time to check out, guests will have many different needs, whether that be an expedited check-out, settling up bills, adding outstanding items to the bill, or in many cases they might be in a rush to catch a plane.
This is why one of the key features to look for in a digital concierge is online check-out, which allows you to streamline operations. In fact, one of the top benefits of using a digital concierge is the ability to provide a smooth check-out process.
Online check-out is not only good for your guests but also for your front desk staff because it automates processes that can sometimes be overlooked when under pressure from guests who are in a rush.
During the check-out process, your digital concierge should offer the ability to add mini-bar items that haven't been registered yet, process payments, amend billing details and automatically send bills to guests.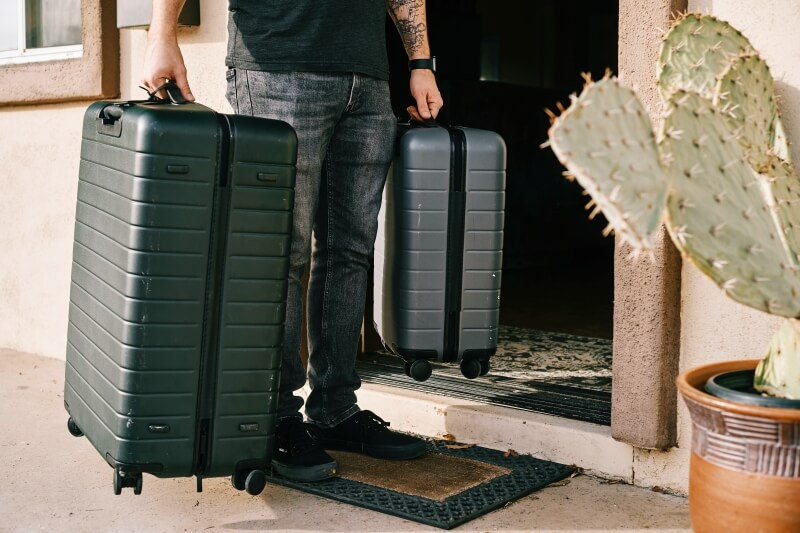 Schedule a departure time
Allowing guests to schedule a departure time is another important feature you should look for when purchasing your digital concierge.
This service is not only ideal for guests, but also for streamlining your hotel operations. It will allow your housekeeping staff to better plan for turn-around for your hotel rooms, opening up the possibility for early check-ins, which are a great way to boost incremental revenue.
Once guests have scheduled their departure time, housekeeping will have the possibility to see that the guests have departed and can immediately proceed to clean the room, instead of having lag time from when the guest checks out until the front desk can notify housekeeping of the departure.
You can see why this is without a doubt one of the most important features you should look out for.
Automated bill receipts
Automated bill receipts are a great addition to look for when assessing whether the virtual assistant is right for you.
Not only are people empowered when they are in charge of their own experience, but automated bill receipts are also a great way to connect with guests after they have left, which thereby increases engagement.
You can use the opportunity of sending the automatic bills to connect with your guests and find out how their stay went, inviting them to write a review online. This provides a great chance for your hotel to provide incentives to invite guests back, like a discount code or promotion if they book at the time of receiving the email.
The more touch points you have to connect with your guests, the more easily it will be to nurture these guests throughout the different phases of the customer journey.
Read more about the best engagement strategies.
Easy integration with your PMS
One of the most important features you should look for when considering a virtual concierge is that it easily integrates with your Property Management System.
Synching up with your PMS allows you to automate all the information and guest details so that you can take the manual work away from your front desk staff.
Reducing your front desk's workload frees up time for them to interact on a more personal level with guests so that you can ensure the best possible service.
Conclusion
In this article, we've looked at the top features and services you should look out for when purchasing a virtual concierge tool, which can range from online check-in and check out, easy integration with your PMS to direct messaging and scheduling departure times.
While the hotel concierge services list can be extensive, by having the help of technology you can ensure that your staff can work together with the available tools to provide the most top-notch service possible.
Better service leads to increased satisfaction levels, which is the key to making guests loyal to your brand. When choosing a tool like a virtual concierge, you want to ensure it offers the right services and features, in order to optimize processes and guarantee that your customers are catered to during every step of the customer journey.

Author
Eva has over a decade of international experience in marketing, communication, events and digital marketing. When she's not at work, she's probably surfing, dancing, or exploring the world.
Hospitality hot takes straight to your inbox
Sign up to our monthly newsletter for industry insights, product news, partner updates and more.