The Mews Blog > The perfect guide of hotel email marketing to increase your bookings
Despite all the attention social media and mobile marketing gets, direct - or hotel email marketing - remains the most powerful digital marketing method. A recent survey showed that 72 percent of consumers prefer email as their primary means of communicating with brands, which was corroborated by a McKinsey study that estimated that email is 40x more effective for acquiring new customers than social media strategies and the fact that conversion rates are three times higher than social media.
Thanks to the fact that this is a very cost-effective and efficient marketing tool to reach targeted goals like revenue generation, profitability and increased occupancy rates, we want to take a look at what hotel email marketing is, different strategies for hotels, how to create a strategy and other tips for building the perfect plan of action.
What is hotel email marketing?
Hotel email marketing is a tool that is used to communicate about your hotel brand, whether that includes offers, deals, activities or upgrade possibilities, or simply to keep guests engaged. It's an incredibly efficient way to boost bookings and drive engagement with existing or new guests. Whatever your goal is, this is without a doubt a must when it comes to marketing strategies.
Different email marketing strategies for hotels
Email marketing is just one of the many channels a hotel should use to drive revenue while at the same time nurturing existing clients, because, after all, the costs of acquiring a client is a lot higher than keeping a client. In order to keep clients loyal, and to nurture clients from the awareness phase to the purchasing phase, it's important to use different kinds of campaigns, which will depend on which phase of the buyer journey the people on your list are on.
Future guests or past guests
If they have already booked, you can use pre-arrival emails to invite guests to upgrade, remind them of your amenities and services, so they book at your restaurant or book a tour with you. This is an important part of upselling to drive ancillary revenue. Once guests stay with you, you can send a welcome email and invite them to participate in other activities. After guests check out, you can send regular communication to give them a reason to come back, with some kind of incentive.
Newsletters
Newsletters or other updates are an opportunity to send regular communications of information that will keep them engaged and encourage future bookings. You can send news and promotions as well as relevant content that helps keep your hotel at the front of their minds when it comes time to book.
Deals and promotions
When you have a lot of empty rooms or in periods of anticipated low demand, it's a good idea to send emails with special seasonal deals or promotions. Whether it's a mid-winter deal, which includes a visit to your spa, or a pre-summer trip, or you're offering a special package or discount, sending an email campaign is a great way to boost revenue.
How to create a hotel email marketing strategy?
There are some simple tactics and approaches to consider and, for hotels who currently do little to no marketing, it all starts with using a (free) service like Mailchimp. Let's take a look step by step on how to get started.
Start with a list
Now that you've got your Mailchimp account set up, first thing's first, you need to make sure you have a sizable enough list that makes it worth it to send a communication. You can do this by inviting guests to sign up to your list when they check out, or in any of your pre-arrival email communications. You can also implement a signup form on your website. Because of the GDPR, you need to have guests opt in before sending any communications.
Choose your target audience
There will be some emails that are interesting for everyone on your list, but others will depend on what stage they are in. Sending targeted messages is key to improving your results. You can have a general list where you send all basic communications, but then other segmented lists based on what you are trying to achieve.
Don't neglect the subject line or a CTA
The subject line is arguably one of the most important parts of your email. It will affect the open rate, conversion rate and the overall effectiveness of your campaign, so be sure to be quick and to the point, and pique their interest with a catchy few words. A CTA, or call to action like "visit our website" "discover our seasonal promotions" with a link to a landing page, is crucial for your results as well.
Send, test and refine
Once you've got the content written, it's time to send out a test email to yourself and some colleagues to make sure there are no obvious errors. Once you've sent out the email, be sure to monitor results by looking at open rates, interactions, and how many bookings were generated. Based on these results, you can refine for future emails.
Tips when building the perfect hotel email marketing strategy
Hotels have traditionally invested little in digital marketing and, when they do, it's often too late. Hotels too often fall into the trap of panic marketing when they see a dip in bookings in the run-up to the low season and bulk email every customer who ever stayed, disregarding if those customers had previously stayed in the low season, or whether they are leisure or business travelers, or what language they speak, and so on.
By implementing intelligent segmentation and automation in your strategy, you can drastically cut down your unsubscription rate and build a loyal customer following. Personalization is increasingly the aim of the email marketing game, and Mailchimp helps drive significant improvements in engagement over outdated 'batch and blast' tactics.
Sell the destination, not your hotel
In general, we encourage hotels to sell the destination rather than the hotel itself when it comes to email marketing. If you have their email address, it is likely that they have already seen your hotel before! Focus on selling the region or city itself, new attractions or hot new restaurants that have opened up in the area. After all, these are the real reasons visitors return to a specific destination.
Automation
Automated or triggered emails have a staggering 624 percent higher conversion rate than standard 'batch and blast' emails, according to a study by Blueshift that analyzed 2 billion emails and push notifications. Email newsletter services and automated email marketing systems can be integrated with your PMS and can help manage your campaigns through list management, customisable templates, scheduling, social media promotion and results tracking.
To get the ball rolling, focus on automating the most important emails for engagement - pre- and post-stay emails. Then progress to really standing out by emailing customers on their birthdays! It is surprisingly simple to fully automate this and turn it into a clever way of marketing by offering customers a night off on their next stay, a great discount or even an upgrade.
Segmentation
Sending relevant content to the relevant people is key, and Mailchimp has built an entire business around segmentation. The big one for hotels is segmenting business vs leisure guests, so make sure to prioritize capturing this data, which is done automatically by a good PMS. You could then send your business guests focused offers to use the business lounge instead of the spa.
Through the Mews PMS, you can pull out other specific information to help personalize a campaign, like which rate the customer booked previously or what room type they opted for. Send offers to them based on these historical preferences.
Remember the customer language
If the guest does not understand your message, then there is no point sending it. 40 percent of customers who book through our Mews systems check-in online and, when they do, they explicitly set their home language during the process. So use this information from our database to segment your campaigns in Mailchimp and communicate in the customer's mother tongue. Try using fiverr.com to get a cheap translation of your content!
Add tracking links
Finally, make sure you track your links. Before you get intimidated by the apparent technicalities, all you need to do is use a campaign URL builder to create the UTM links to include in your campaign. Make sure you have Google Analytics set up, which is free and relatively easy to use, then click on the left-hand menu option 'Acquisition' / 'Campaigns' and you will be able to see which emails generated the most web traffic.
Conclusion
There's no doubt, hotels must get on the email marketing train, and fast. We've looked at types of campaigns, how to get started and strategies and tips to help you get the job done. As with anything in today's fast-paced world, you want to find a way to stand out from all the digital noise and give them a reason to read your messages. Keeping guests engaged is an important part of delivering good performance results.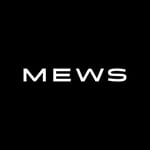 Hospitality hot takes straight to your inbox
Sign up to our monthly newsletter for industry insights, product news, partner updates and more.