The Mews Blog > Hotel Email Marketing: Five Tips You Can Implement Today
Despite all the attention social media and mobile marketing gets, direct - or email marketing - remains the most powerful digital marketing method. A recent survey showed that 72 percent of consumers prefer email as their primary means of communicating with brands, which was corroborated by a McKinsey study that estimated that email is 40x more effective for acquiring new customers than social media strategies and the fact that email conversion rates are three times higher than social media. And for the number crunchers that remain unconvinced - Campaign Monitor has calculated a $44 ROI for every $1 spent on email. In short, it's more than important for your marketing strategy.
Despite these statistics, hotels have traditionally invested little in digital marketing and, when they do, it's often too late. Hotels too often fall into the trap of panic marketing when they see a dip in bookings in the run up to the low season and bulk email every customer who ever stayed, disregarding if those customers had previously stayed in the low season, or whether they are leisure or business travellers, or what language they speak, and so on. By implementing intelligent segmentation and automation in your email marketing strategy you can drastically cut down your unsubscription rate and build a loyal customer following.
There are some simple tactics and approaches to consider and, for hotels who currently do little to no marketing, it all starts with using a (free) service like Mailchimp. We wanted to focus on a handful of specific hotel email marketing ideas that you can implement today. Personalisation is increasingly the aim of the email marketing game and Mailchimp helps drive significant improvements in engagement over outdated 'batch and blast' tactics.
Vijjay Chittoor of behaviour-based marketing specialists Blueshift described the trend best: "We talk about three frontiers of personalisation and what's next along each of them. Moving from batch and blast personalisation to segmented and then on to triggered 1:1 personalisation. That means moving from 'manual personalisation' to 'rule-based but automated' and, finally, to 'predictive personalisation'. At the end of the day it's about moving from single channel to multi-channel personalisation and unifying the personalisation experience across channels."
In general, we encourage hotels to sell the destination rather than the hotel itself. If you have their email address, it is likely that they have already seen your hotel before! Focus on selling the region or city itself, new attractions or hot new restaurants that have opened up in the area. After all, these are the real reasons visitors return to a specific destination.

1. Automation

Automated or triggered emails have a staggering 624 percent higher conversion rate than standard 'batch and blast' emails, according to a study by Blueshift that analyzed 2 billion emails and push notifications.
Be sure to make the most of transactional emails in particular, as these have 4 to 8x higher open rates in comparison to traditional emails. For example, that means making sure you upsell relevant experiences and products in any order confirmation or check-out emails you may send with a clear call to action.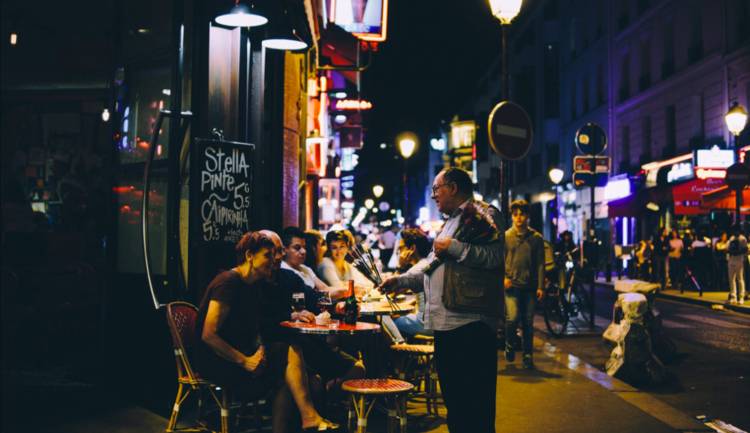 Email newsletter services and automated email marketing systems can be integrated with your PMS and can help manage your email campaigns through list management, customisable templates, scheduling, social media promotion and results tracking.
But remember - just because email marketing lends well to automation doesn't mean your emails should appear like a generic mass mail-out. Personalise your emails as much as possible to build relationships and encourage engagement.
To get the ball rolling, focus on automating the most important emails for engagement - pre and post stay emails. Then progress to really standing out by emailing customers on their birthdays! It is surprisingly simple to fully automate this and turn it into a clever way of marketing by offering customers a night off on their next stay, a great discount or even an upgrade. It's a nice touch to remember any birthday and the video below explains how you can go about setting it up:
2. Segment or die

Sending relevant content to the relevant people is key and Mailchimp has built an entire business around segmentation.
The big one for hotels is segmenting business vs leisure guests so make sure to prioritise capturing this data, which is done automatically by a good PMS. You could then send your business guests focused offers to use the business lounge instead of the spa.
Why not try campaigns based on booking date? Last time a customer stayed with you they may have booked in January for a stay in April so try segment customers in Mailchimp based on their 'book date' and, around that same time each year, start sending them clever marketing to remind them of your destination and throw in a special personalised offer.
Through the Mews PMS you can pull out other specific information to help personalize an email campaign, like which rate the customer booked previously or what room type they opted for. Send offers to them based on these historical preferences.

3. Remember the customer language

If the guest does not understand your email, then there is no point sending it. 40 percent of customers who book through our Mews systems check-in online and, when they do, they explicitly set their home language during the process. So use this information from our database to segment your campaigns in Mailchimp and communicate in the customer's mother tongue. Try using fiverr.com to get a cheap translation of your content!
4. Beat the Booking.com e-mail switcheroo
For the last few years, Booking.com has been providing hotels with an anonymous email address that hides the customer's actual email address from hotels. This is Booking.com's way to stop hoteliers from re-targeting those customers, in the hope that they will not book directly and keep using Booking.com. Crucially, the anonymous email address that they provide the hotel is deactivated a few days after departure, leaving you left with no real contact details and a CRM database full of anonymous email addresses that stop you matching and merging to your customer profiles. When the guest next returns to the hotel, the reception will not recognise them.
So why not beat the cutoff and run a campaign two days after departure? Thank the customer and invite them to sign up with their real e-mail and the chance to win a free weekend at the hotel. The cost of a free weekend is minimal but the value of those emails is much higher when you consider that 18 percent commission paid out against the average booking value.

5. Add tracking links

Finally, make sure you track your links in your email campaigns! Before you get intimidated by the apparent technicalities, all you need to do is a use a campaign URL builder to create the UTM links to include in your email campaign. Make sure you have Google Analytics set up, which is free and relatively easy to use, then click on the left hand menu option 'Acquisition' / 'Campaigns' and you will be able to see which emails generated the most web traffic.
---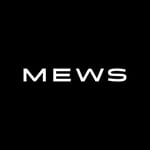 Hospitality hot takes straight to your inbox
Sign up to our monthly newsletter for industry insights, product news, partner updates and more.