The Mews Blog > Hotel PMS integration strategies: embracing a connected future
It's rare to get so many property management system leaders in the same conversation, and ROOMDEX's hotel Integration Strategies webinar was lively, informative, and well worth an hour of your time if you didn't attend.
Big hitters from leading PMSs covered everything from hospitality philosophy to practical considerations like cloud vs on-premises solutions, and we've unpicked some of the key talking points below.
First off, a rollcall of everyone who joined the webinar, which was moderated by Paul Peddrick of ROOMDEX:
Richard Valtr, Founder of Mews
Laura Calin, VP Strategy and Solutions for Oracle Hospitality
Nicole Dehler, VP Product at StayNTouch
Ingo Dignas, Founder and CEO of Protel
Uli Pillau, Founder of Apaleo
Jos Schaap, CEO and Co-Founder of ROOMDEX
Mews led the way for PMS integrations with Open APIs
Although hotel PMS integrations aren't new to hospitality, the idea of open integrations definitely is. There's a fundamental difference here that's directly related to a company's philosophy when it comes to connectivity. Every property management system allows hoteliers to integrate with third-party solutions – it's how they enable you to do this that makes the difference.
Historically, integrations came at a cost. They were expensive and time-consuming, with hoteliers forced to hand over four or five figure sums and wait months just for two systems to be linked up. This also had the effect of dissuading hoteliers from actively seeking out tools that would enhance their business and the guest experience, because they knew that even if they found a great solution, integrating it would feel like more trouble than it's worth. In fact, hospitality is still feeling the effects of this outlook, as Mews CEO Matt explored in this interview about the changing world of hospitality tech.
Mews broke the mold. In 2014 we were the first PMS to open up our APIs, a practice which is now become more and more common across the hotel tech landscape. This encourages hoteliers to innovate and improve, demolishing the old financial and operational barriers to a connected, integrated landscape.
"We act as the guardians of the operations of a hotel, and we need to be able to make sure that we're making it easier for the hoteliers every single step of the way to embrace different types of business models and different ways of working." Richard Valtr, Mews Founder
Today, many cloud-based property management systems build open APIs into their core, and there's a general acceptance that this is the way forward. One platform can't do everything, and although many systems, including Mews, have built a strong range of in-platform products, it's inevitable that third party specialist tools will be able to add more value in particular areas.
The battle of the marketplaces
In the past decade, the combination of cloud technology and changing hotelier demands has changed the integration landscape. Integration hubs have become the default for any forward-thinking hospitality system, reflecting B2C user experience in everyday life such as with app stores.
These hotel tech marketplaces not only make it easy for hoteliers to pick and choose third-party solutions, but also make life easier for the PMSs. It means they only have to approve an integration connection once and then, assuming it's trusted, provide access to any of their customers who want to use it.
This has seen a fundamental shift on the battlegrounds of hospitality. Previously, property management systems were competing to build the most in-platform tools in order to lure and keep properties. Now, the competition is who can offer the most connections with the simplest possible user journey for hoteliers. It's about enabling the strength of the community.
"The integration strategy is the by far the most important enabler of innovation, increasing revenue and profitability, and improving the guest experience." Laura Calin, VP Strategy and Solutions for Oracle Hospitality
Who should pay to connect PMS integrations?
In short, it shouldn't be the hotelier. Although there's obviously a cost in developing, testing and maintaining connections for the property management system, hoteliers already have to pay for both the PMS and the integration. A small connection fee charged to the third-party vendor, or a shared percentage of revenue earned via the platform are common solutions, with the proviso that it shouldn't be profit-making. Adding prohibitive connection fees for vendors discourages innovation and ultimately hoteliers will be the ones to miss out on great tools.
Transparency is always important, but perhaps no more so than when it comes to fees. There continues to be a greater understanding at the efforts and costs required to maintain a stable hospitality platform, and if ultimately companies do need to charge hoteliers in some way for connection and integration fees, it should be included in the overall price of the PMS, not with hidden add-ons.
"There has to be a sustainable business model behind [PMS integrations], and if a vendor says it's there for free, then you cover the costs at some other point. Maybe the PMS costs a few Euros more per month, per room, or you offer another level of your product which is more expensive, and you include free integrations." Ingo Dignas, Founder and CEO of Protel
Building tech stacks for properties
When it comes to identifying which integrations a hotel should be using, Richard argues that property management systems should be doing more to help hoteliers. Whether through existing long-standing industry knowledge or, preferably, machine learning, a PMS should be able to recommend specific hotel tech tools to their properties. They can see what works well with similar customers and use this to help hoteliers build a tech stack that's highly effective and sustainable, integrating with anything from revenue management systems to hotel door locks.
Hospitality is a community
All of this highlights what the power of a collaborative hospitality community can achieve. If you watch the webinar above, it's striking how the five PMS representatives are almost in total in agreement about most topics when it comes to integration. Openness and connectivity pave the way for more efficient properties which leads to a better guest experience, which is the end goal for everything we do.
As Richard says, hotel tech is advancing at a faster rate than ever. The hotels that find the most success in the coming years are likely to be the ones that embrace technology and who aren't afraid of trying out new integrations. The hotel of the future will ultimately leverage this tech to be more creative and curate remarkable guest experiences.
"We're moving forward, and I'd like to encourage every hotelier to do the same. If an industry as stodgy as the PMSs can be this innovative and move forward at a rapid pace, then it's on you as a hotelier to decide how many things you can take on and how innovative can you afford to be." Richard Valtr, Mews Founder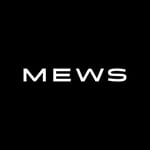 Hospitality hot takes straight to your inbox
Sign up to our monthly newsletter for industry insights, product news, partner updates and more.