The Mews Blog > How can hotels use Snapchat to improve their marketing strategy?
Now more than ever, appealing to the millennial crowd is fundamental for the success of your hotel. Snapchat, Instagram, TikTok and other social media channels are key drivers to attract a younger target audience to your hotel, which is why these channels should be included in any marketing strategy. According to statista.com, as of the third quarter of 2021, Snapchat had 306 million daily active users worldwide, which represents a huge potential market for hotels.
In this article, we will look at what this social media channel is, why hotels should use it, and the top six tips for its use in the hospitality industry.
What is Snapchat?
Snapchat is without doubt one of the social media channels that has seen the most growth in the past few years, especially among millennials. It's a messaging app that allows users to exchange "snaps" or pictures and videos that disappear after they're viewed. It's like a camera, allowing users to add filters, take pictures, videos and add different effects, but its content is short-lived with stories lasting 24 hours and "snaps" disappearing after viewing.
This app, officially released in September 2011, has, like other social media platforms, evolved over the years, and now you can view live stories from around the world and explore news as well with the "discover" function. It is representative of the mobile-first trend and the new direction in social media, which is aimed at hyper-engagement through ephemeral content, and with 23% yearly growth unlocks a lot of potential for marketing activities.
Why should hotels use Snapchat?
Originally used primarily by Generation X, this app has seen a rise among millennials, who are a prime target audience for hotels. Last year with the introduction of stories, which allow users to compile videos and photos together for others to watch, it is now vying with Instagram for users' attention. Hotels must be one step ahead of the game in order to continue to create messaging that attracts diverse audiences to their hotels, and Snapchat is a great way to do so.
Given the diverse user base of Snapchat, hotels can use this tool to reach a younger profile, and for those looking to attract this target audience it proves to be a valuable tool. Young audiences are more engaged, and hotels can use this hyper engagement to promote their structures.
Furthermore, with the addition of the "Discover" function, which provides daily editorial content, hotels can use this function to target potential guests based on their interests. The more targeted the messaging, the more likely it is to resonate with the audience you are trying to reach.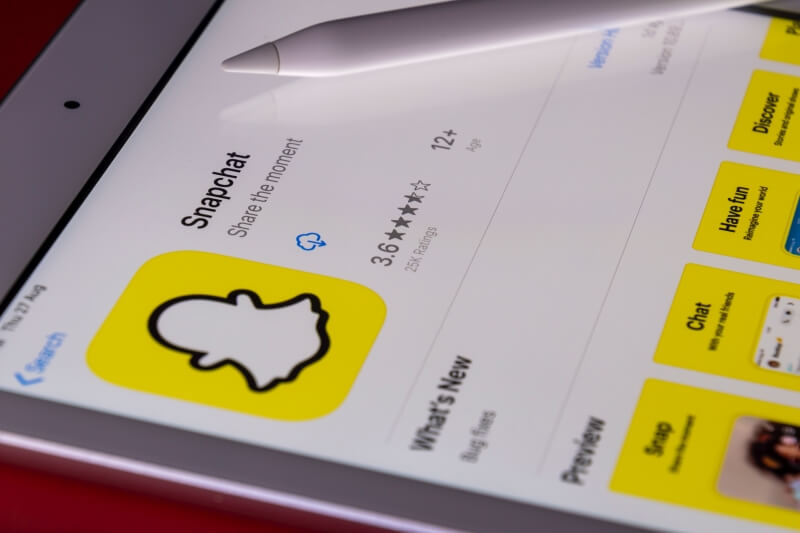 Six tips for using Snapchat in the hospitality industry
Now that we've looked at what Snapchat is and why it's important in the hospitality industry, let's take a look at some tips for using this app to your benefit.
Influencer marketing
Snapchat is a great tool to drive influencer marketing, one of the top hotel advertising strategies. Once you have identified the influencer that can most impact your target audience, you can design co-branded campaigns on Snapchat to reach them. Think of creative campaigns that you can co-create with influencers that push your hotel's brand, whether that be inviting them to stay at your hotel's property in different locations, hosting an event at your hotel or creating an exclusive promotion together.
Ads
Like other social media platforms, you can use ads to better reach your target audience. There is a $50 minimum spend per day, which can be used on publisher stories, or on stories generated by actual users. The ad must last a maximum of 10 seconds with your brand's logo. Ideally you should create a targeted landing page with a special promotion or a key message that gives them a reason to book.
Ads are a great way of giving visibility to your brand and engaging with a younger, more readily-available (even if somewhat flighty) audience. Furthermore, you can use ads to drive users to your website in order to promote direct bookings.
Filters
Snapchat filters are a great tool to create engagement with your brand. Geofilters can be used with guests already staying at your hotel to promote your brand to friends and family. Since friends and family are likely to have similar interests, filters are a great way of spreading word-of-mouth about your hotel. Curious friends and family will likely click to see the hotel and thus you also generate traffic to your website as well as potential bookings.
Contests
Like other social media channels, contests are a great way to create a buzz and get valuable information about potential guests. In order to participate in the contest, be sure to ask for email and demographic information so you can re-target them further down the line. Have participants tag friends to expand the impact of the incentive and use hashtags to better get an idea of engagement metrics.
Tell your hotel's story
Create engaging content so users are more likely to want to interact with your brand. As Snapchat is an app where visual content is paramount, be sure to have attractive stories that tell your hotel's story and create the "place to be" feel.
Whether you're a seaside hotel that has stellar sunrises, you have a great pool that's perfect for a hot summer's day, or if you have signature cocktails from your mixologist with DJ sessions by night, make sure your potential guests know what to expect at all times of the day, which creates a sense of expectation and FOMO (fear of missing out) that is great for driving purchasing decisions.
Learn more about how social media can be used to influence traveler's decisions and boost bookings.
A look behind the scenes
Whether you want to show the daily happenings at your hotel, or if you host events, be sure to give a behind the scenes look. For example, take videos of how much fun your staff has when setting up for an event, or get a close up of your chef's hands as they prepare canapés for the party. Interview your staff about what they like most about working at your property, to inspire human connection.
Think about covering all aspects of your hotel behind the scenes, from housekeeping putting the final touches on the room by pulling up crisp white sheets on the bed, or a front desk staff answering the phone with a big smile or the gardener watering the tropical plants. Giving your hotel a human touch is a great way to connect with potential guests.
Conclusion
In this article we've looked at what Snapchat is, why hotels should use it as part of their marketing strategy and the top six tips for using this app. This is a unique tool for connecting directly with a hyper-engaged audience through ads, contests, influencer marketing and other strategies designed to enhance your brand's presence. The more brand awareness you create, the more likely guests are to choose your hotel when it comes time to book. Social media is a prime tool to connect with your users and promote your brand's value proposition.
Learn more about 10 best social media marketing strategies.

Author
Eva has over a decade of international experience in marketing, communication, events and digital marketing. When she's not at work, she's probably surfing, dancing, or exploring the world.
Hospitality hot takes straight to your inbox
Sign up to our monthly newsletter for industry insights, product news, partner updates and more.