The Mews Blog > Hotelier personas: how top performers adapt to change
The new era of hospitality, ruled by innovative use of spaces and hyper-personalized service, changed how we stay and experience places.
Yesterday's guests have been replaced by a new generation of tech-savvy experience seekers who are immune to bland services and generic stays. Hotel staff are changing too – they're demanding better tools, more flexibility and autonomy in shaping their roles.
And yet, many hoteliers refuse to change. Their mindsets are trapped in the past, their roles too static to drive progress.
The true cost of refusing to change
Modern hoteliers know that the road to sustained profitability is not about sticking to a strategy or a business model – even if it has been profitable in the past. It's about surveying and reacting to the ever-changing hospitality landscape.
They're willing to change because they know staying mired would slow them down.
If you're here, you're already aware of how switching to a modern PMS can unlock that progress. But today we're focusing on switching mindsets, so let's explore modern hotelier personas.
Hotelier personas: the key for unlocking better performance
You heard about hotel guest personas, but what about hotelier personas? Think of them as a precious tool that unlocks new perspectives, and in time, more revenue.
Hotelier personas come with a unique set of superpowers: a deeper understanding of guests, genuine connection with a local community and a fresh view of your hotel spaces. Were you hoping for invisibility? Sorry.
Without further ado, meet modern hotelier personas and get familiar with their innovative mindset and the big gains they're seeing.
Curator
Hoteliers adopting the curator persona focus on offering exciting new experiences. Whether they're building local partnerships or connecting a new upselling integration, they approach it with an open mind and supercharged creativity. They're not afraid to experiment and go beyond the traditional expectations of a hotel.
Birch – named Hotel of the Year 2020 by the Sunday Times – has a rich selection of daily activities for members and guests to enjoy. From sound baths to nature walks, this is wellness 2.0 that was brought to life by someone who's adopted the Curator persona.
Designer
Hoteliers who think like designers can create multi-purpose spaces that support user disengagement. Personal, social and flexible environments invite connections, which leads to more genuine interactions with and between guests. Once they introduce a new space, they follow the data closely to track performance.
If you have rooftop space, throwing parties is a no-brainer. That's what the Designers at JO&JOE did – blending the views, the food and popular DJs into an unforgettable rooftop experience.
Neighbor
This hotelier persona is all about building an authentic and active community that bridges the gap between guests and locals. Neighbors help hotels stay responsive and spot the demand for new services by talking to guests. These informal chats can (in)validate the proposed solution, saving hoteliers a lot of time and money.
Locals may not need a place to sleep, but they'd probably be interested in parking spaces, bike rentals, your spa facilities and lunch deals. This is where Neighbors come in: they can ask around to discover demand for these services that can be powerful revenue generators.
Trailblazer
Trailblazers ensure their hotel's success by embracing modern, efficient and automated processes. The hospitality system of the future is the right place to start. They can also combine existing roles to add flexibility to their teams and motivate them to pursue excellence.
The Trailblazers at The Social Hub are working with Mews to design their tech stack so that the system can run any given space across different products for different time spans, creating a single operational management system. At the moment, they're offering 350 co-working spaces in one property.

Next up: reimagine your hotel spaces
Once you decide which hotelier persona resonates the most with you and your business – and the answer can be 'all of them' – you'll be able to think through the lens of your staff, guests and drop-in visitors. This powerful mindset shift will help you reimagine your hotel spaces and join the ranks of top hospitality performers.

Ready for more?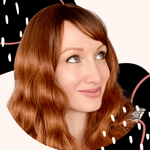 Author
Anu prefers unscrambling words over mincing them. Always punny, sometimes funny. You will find her if you want to in the garden unless it's pouring down with rain.
Hospitality hot takes straight to your inbox
Sign up to our monthly newsletter for industry insights, product news, partner updates and more.