The Mews Blog > For big revenue gains, install EV charging stations in your hotel
EV charging is a non-negotiable hotel feature for guests traveling in electric vehicles. As a hotel with electric car charging, you can stand out from the competition and monetize an additional service.
The good news is that guests driving electric cars are less price-sensitive and more likely to book this extra service. Learn more about EV charging stations and discover how your hotel can benefit from installing these devices in the parking lot.
What is an EV charging station?
EV charging stations are where an electric vehicle gets plugged in to charge the battery. They can be public, usually in a municipal parking lot, or private, like at a hotel. Most of the stations provide a special connector or adaptor plug for different kinds of vehicles. Fees can vary from monthly, yearly, or per-kWh to hourly rates – they can even be free thanks to government subsidies.
Charging speeds vary depending on whether you visit a level 1, 2, or 3 station. Other things to consider are the voltage, the type of current (alternating or direct), and how long it takes to charge the car.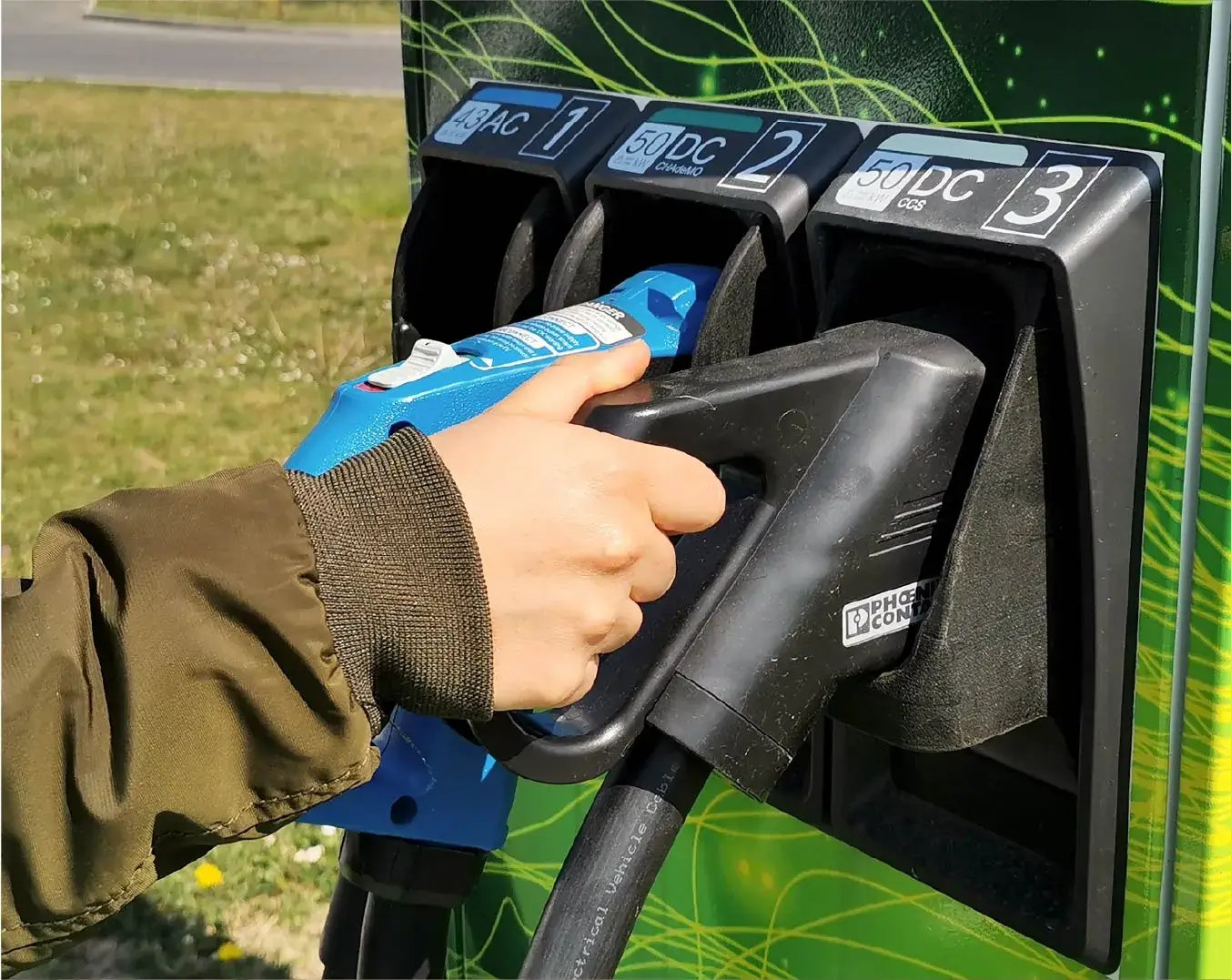 How does electric car charging work?
Electric car charging works by visiting the charge point or station and connecting your vehicle to the source of electricity. The car pulls electrical current like a cell phone does while charging. Not all EV chargers are compatible with all cars, though. Think of it as using an old iPhone charger on an Android phone – it won't work. That's why you should have adaptor plugs on hand.
How can your hotel benefit from EV chargers?
There are so many ways your hotel can benefit from EV chargers, catapulting your hotel ahead of the competition by offering a service that is in high demand.
Increase your revenue
EV charging can be a great source of diversifying your revenue. Parking, meeting rooms, and the lobby are in high demand, so don't miss a chance to increase your revenue by rethinking these spaces.

With Mews, you can make impressive gains through parking spaces that also feature chargers for electric cars. You can add as many car charging spots as you want – the process is as easy as adding a hotel room.
Stand out from your competitors
Having EV chargers is an excellent way to stand out from the competition, and they're also a great hotel promotion idea.
You can offer them as an add-on service or within an environmentally friendly package, such as including EV charging fees in the weekend offer. In any case, having EV chargers emphasizes your commitment to sustainability, which can be a key motivator in purchasing decisions.
Unlock a high-profit market segment
Tapping into high-profit market segments is one of the best ways to boost profitability. To attract electric car owners, target them in your marketing efforts. There's a significant overlap with the 'environmentally conscious buyer' persona, who is highly motivated by sustainable practices.
Attracting this high-profit segment is like finding a needle in a haystack. Using EV chargers to connect with this audience helps turn them into hotel guests.
Open up your parking lot to non-guests
Many electric vehicle drivers have apps that indicate where to charge the car. Get on that list, and your hotel will be noticed by people who wouldn't usually interact with your brand. Offering your EV charging services to non-guests is a good source of transient business.

Mews lets you better manage these spaces for both guests and non-guests. Don't forget to publish your EV charging spots on apps and other parking sites to diversify your revenue.
Conclusion
Installing EV charging stations is a decision that can boost your hotel's profitability. Electric car charging is here to stay, so why not anticipate your guests' needs? Managing this service is easy with an agile property management system that allows you to diversify and unlock revenue from previously unused hotel spaces.
Download our guide "The Green Hotel of the Future"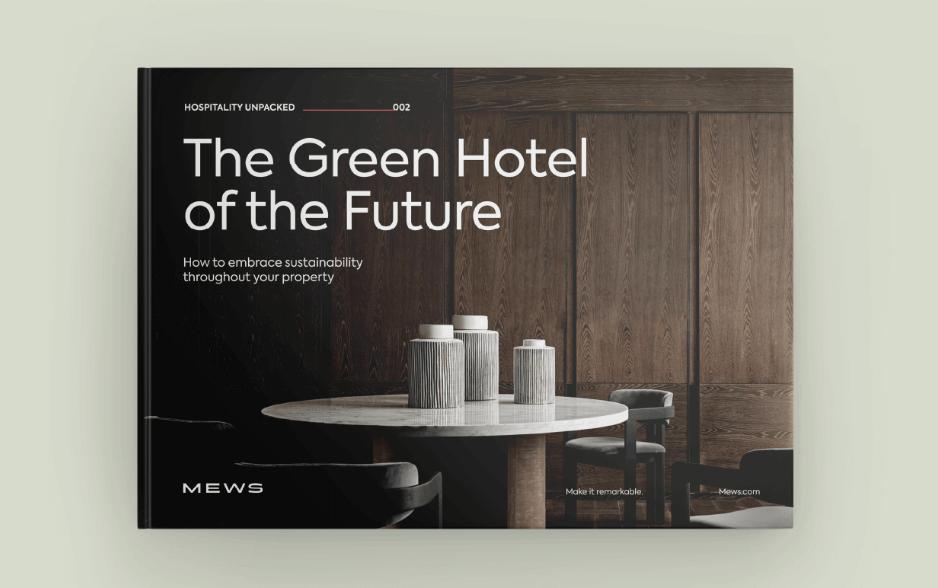 Download your guide to going green and discover how to incorporate sustainability throughout your property.

Author
Eva has over a decade of international experience in marketing, communication, events and digital marketing. When she's not at work, she's probably surfing, dancing, or exploring the world.
Hospitality hot takes straight to your inbox
Sign up to our monthly newsletter for industry insights, product news, partner updates and more.