The Mews Blog > My CSR journey: How Mews supports Corporate Social Responsibility
The source of all knowledge, Wikipedia, defines Corporate Social Responsibility (CSR) as "a form of international private business self-regulation which aims to contribute to societal goals of a philanthropic, activist, or charitable nature by engaging in or supporting volunteering or ethically oriented practices."
Mews has pledged 1% of product and 1% of employee time to our CSR initiative. We have split it into three separate goals: helping the homeless and displaced, taking climate action, and furthering knowledge and education. It's this final goal that I volunteer my time to.
Not to blow my own trumpet too much, but I've always been a keen volunteer and interested in charity work. As such, when I joined Mews and learned that they would let me be a part of interesting projects that help make the world a better place for all, I couldn't believe that I got to do this during work hours! My only challenge was deciding which of the three amazing initiatives to join. Eventually I settled upon furthering knowledge and education as I felt it would be where my skillset in customer support and previous experience working in schools would be of the most use.
At Mews, we always want to put our best foot forward, and share our expertise. When it comes to furthering knowledge, then, there's one field where we have more knowledge than most: the art of hospitality. Helping to educate people to give them the tools to pursue a career in hospitality is something we want to be involved in. And that's where our friends at Good Hotel come in. 
Originally started to support founder Marten Dresen's Niños de Guatemala charity, Good Hotel quickly developed more ways to do good in the community it serves. It has teamed up with the London Borough of Newham to develop the Good Training Program. The Good Training Program helps long-term unemployed locals gain skills to enter or re-enter the workforce. The program is a free and bespoke hospitality training course that includes one month of classroom study, followed by three consecutive months of paid work experience. It allows its participants to learn practical hospitality in a real environment, better preparing them for entry into the industry.  
Once they've graduated, students have the chance to work full-time at Good Hotel or one of their partner hotels. 
Volunteer Mewsers, such as I, go to the hotel to assist with free training. We give a talk as part of the program to train the candidates with Mews and educate them on how they can utilize the PMS to do their jobs better, improve the guest journey and create remarkable experiences for all in their workplace.
My day heading to the Good Hotel started with excitement. As a country boy, I don't head into big cities often, let alone one as bustling as London! Arriving at the hotel, I was greeted by Paul, a previous trainee of the program. It was great to see this program effecting someone in such a positive way. Paul was clearly motivated and full of passion about his new profession. He eagerly welcomed me and showed all the hallmarks of great hospitality whilst he informed Toni, the program manager, of my arrival. Toni, was an equally kind and welcoming person great at getting trainees excited about hospitality and really made me feel a part of the team.
As I got comfortable in the conference room the students came back from their break. A mix of people of all different ages and backgrounds, it was clear that this program has the ability to help a broad cross section of people. I began the talk explaining what a Property Management System does, and how a modern cloud-based software like Mews brings every department of the hotel together, saving staff hours of menial work and making communication easier and more transparent.
What impressed me most about the students was how engaged the class were. It was clear that each and every one of them was here because they wanted to be, because they saw a future for themselves in the hospitality industry. They weren't just interested in Mews Operations, and how it can help the customer facing side of a hotel, but also Mews Business Intelligence and Mews Open API and how powerful the whole system is. They were planning their futures and were hungry for any knowledge that would help them grow.
As I left the hotel, smiling from ear to ear after such a great experience, I reflected on how affirming it was to have met Paul and see the fruits of the program. To see him clearly reveling in his new role and compare him to the trainees with their ambition and willingness to learn filled me with hope for the future. To see the process and the fruits of the course really hammered home the impact schemes like the Good Training Program can make on people's lives.
All in all, being a part of MEWS' CSR initiative and getting the experience with Good Hotel is yet another reason I find working at Mews so rewarding. I left feeling so happy to be a part of such wonderful work and enthused by the passionate partners we're working with. I left feeling proud to be a Mewser.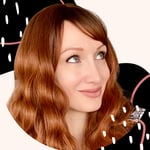 Author
Anu prefers unscrambling words over mincing them. Always punny, sometimes funny. You will find her if you want to in the garden unless it's pouring down with rain.
Hospitality hot takes straight to your inbox
Sign up to our monthly newsletter for industry insights, product news, partner updates and more.