The Mews Blog > Microsoft x Mews: building hospitality technology together
We all know that travel can be expensive, but wasted time is a price that no one wants to pay. Hours are lost waiting in lines - and why? Fantastic hospitality shouldn't trap guests within a labyrinth of administration and tech is driving a revolution within the industry. An effective property management system (PMS) gets rid of paperwork and lets "reception" be true to its meaning, a warm welcome for guests.
Richard Valtr, founder of Mews, was onstage at the Microsoft Inspire conference this summer. They had a great chat about the origins of his PMS revolution, Microsoft's role in supporting Mews from idea to rollout, and the limitless possibilities for future innovation.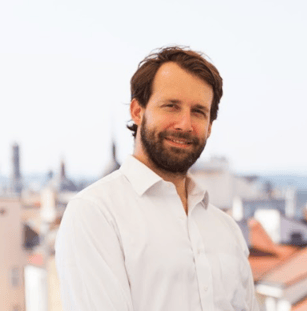 ---
Microsoft: Richard, how are you changing the whole hotel experience?
Richard: I wanted to reimagine the entire check-in experience, the way you configure your trip, the way you think about what you're going to do. To empower receptionists everywhere around the world to create an amazing experience once people arrive at their location. That was the driving force. To automate the entire backend, so you can really think about that personal experience you have with the guest.
---
Microsoft: I have the Mews app. So, I can check-in quickly in the taxi and walk straight to my hotel room. I don't even have to check out. It's amazing... but it wasn't always an easy journey, so tell us, how were the early days?
Richard: It was really tough. Being within the Central Eastern Europe (CEE) region in 2012, there wasn't as much venture capital as there is now. We wanted to take on Oracle, and everyone would say, "No, how can a small company in the middle of the Czech Republic take on these kinds of giants?" And that's what we've been able to do.
We've got a big announcement soon that should put us on the path to world domination, and that's incredibly exciting. The CEE region has so much unbelievable talent. It's going to see the rise of companies like us that expand globally, and a lot of it is thanks to you guys.
To this day, AI drives the projects that we've been able to do. Such as our facial recognition technology that allows staff to be able to log in to the system with their faces."
Richard Valtr

---
Microsoft: That's amazing! How did Microsoft help you?
Richard: We were in the Biz Spark programme, so that really helped us with an injection of capital. At the time, we had just signed a thousand bedroom hotel in Copenhagen where the plan was to completely get rid of the reception desk and turn it into a bar and tattoo parlour. It was one of those crazy ideas. For example, because we were in the programme, we didn't have to think about serious refactoring before we took on that kind of task.
To this day, AI drives the projects that we've been able to do. Such as our facial recognition technology that allows staff to be able to log in to the system with their faces. What does that change? It means that receptionists don't have to always look away and log back into the system and lose eye contact and the connection they have with a guest. Things like that are helping us to scale the hospitality operations platform and do super innovative things in our industry.
---
Microsoft: I know that your business model involves using local partners around the world. What kind of partners are you looking for?
Richard: We've really let ourselves be inspired by the Visio platform. We've built a great marketplace, and there's so much potential. There are so many problems to solve around travel, and 10% of the world's workforce work within hospitality. Any independent software providers (ISVs) or any Microsoft partners that know how to work with the Visio platform, we make it super easy for them to upload their services.
It could be anywhere around the world. We're in 46 different countries. We've just signed our 1,000th hotel, and recently we signed Accor Hotels. This process of change management, and the evolution of technology, it has to come to hotels.
So, I'm personally going to every single reception. No joke. I'm giving them my business card and saying, "This could be much easier..."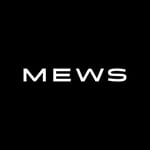 Hospitality hot takes straight to your inbox
Sign up to our monthly newsletter for industry insights, product news, partner updates and more.