The Mews Blog > No More Manual Reporting
Quick read
- Reports shouldn't have to be produced manually nor should you have to wait to be able to access them. It's 2018 and with a modern PMS you can get real time data whenever and wherever.
- Access to clean and fresh data from your PMS means your favourite forecasting and business intelligence tools can finally get to proper work. An automated PMS harbouring quality granular data does the heavy lifting for you instead of you having to comb through spreadsheets and running complex reports.
---
Are you still laboriously running reports by Excel everyday? Or worse still, are you still doing it by hand?
Well, it's 2018 and technology has progressed - being able to see a snapshot of your business whenever you want and from wherever you are is the new norm. Unfortunately, all those antiquated on-premise PMSs are, by definition, strapped into the past with their inability to pull your live data from the cloud and show it to you when you ask for it.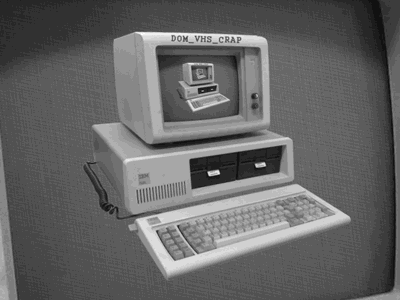 The disruption of slow and heavy incumbents by nimble newcomers without legacy costs and outdated technology is revolutionising many industries and it is happening in our very own world of hospitality, or as legendary venture capitalist Marc Andreesen put it: 'software is eating the world'. In the end, customers will be the winners and we are stoked to be able to facilitate a much needed revolution.
Grandma proof reporting
Getting the world to adopt any new technology or modus operandi is also about ease-of-use. The fact that toddlers and grandparents use iPhones and iPads across the world is a testament to Apple's (in)famous design culture and we have followed Mr. Jobs's lead. Slick and intuitive design cuts the need for complex Excel data alchemy or exhaustive staff training and revenue managers, in particular, appreciate reports that are easy to access and use.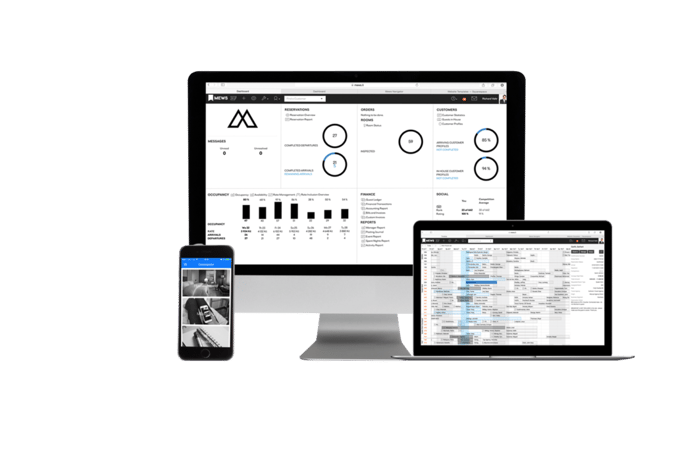 In short, using a cloud-based and open platform like Mews means less time fidgeting with pesky spreadsheets or eyeballing the clock in anticipation of receiving your dailies. Think of Mews reporting like Google Analytics but for your own hotel. You can dissect and view any data you want and all in an instant. No waiting. No restrictions. Check it out for yourself in our Mews University video below:
How do I access the reports?
Reports are automatically located front and centre on your PMS dashboard. For example, the 'Manager report' is a key report you will want and you can also access it anytime from the menu 'hamburger' bar under the 'Finance' subsection. Keep an eye on the orange cursor below...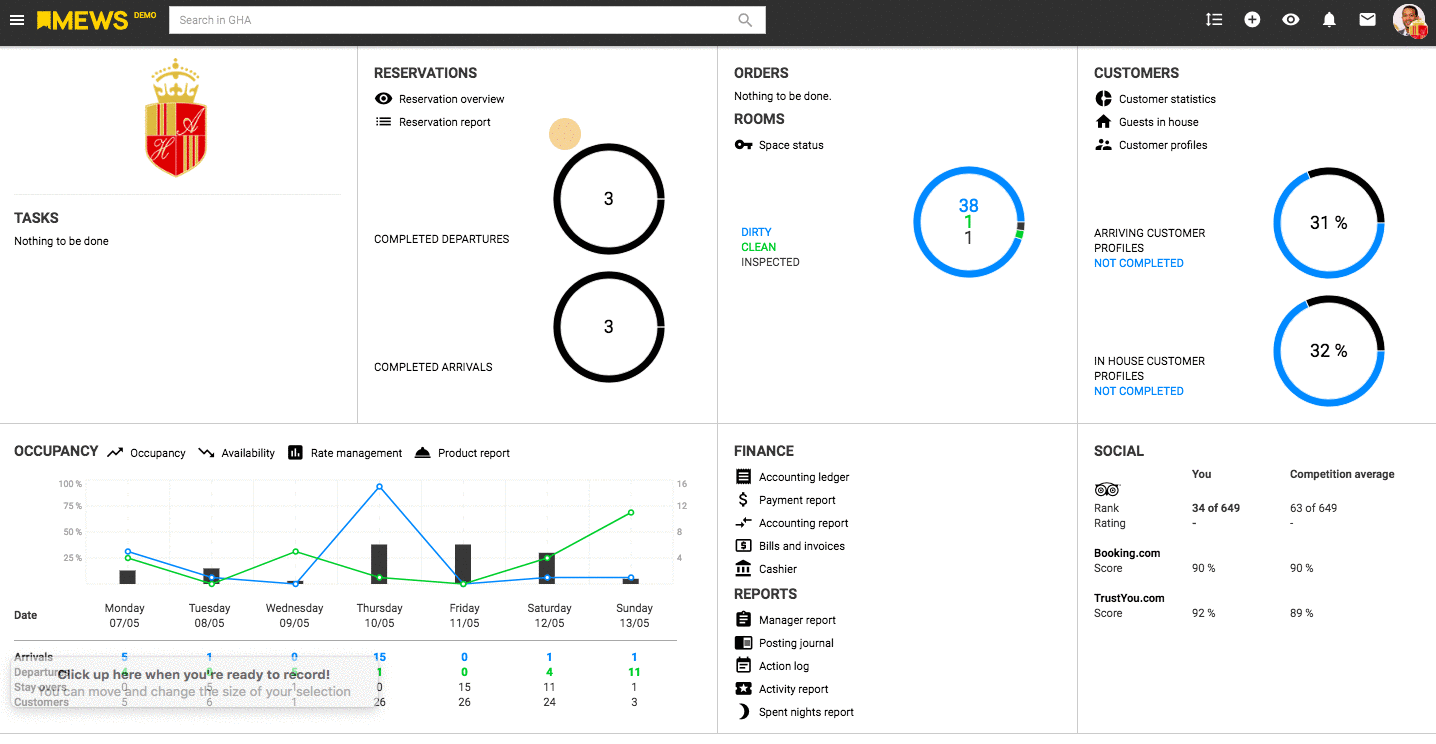 Clicking on the 'Manager report' option opens an easy-to-digest table with all your favourite KPIs in real-time. The default 'Overview' mode allows you to see a few timeframes side by side: yesterday, month-to-date and year-to-date. But you can also change all these settings to whatever timeframe you need from weeklies to quarterlies. It's all about giving you a snapshot of your operations with all your favourite KPIs in the blink of an eye.
Cool features
We actually have a total of 20 different dynamic reports, which can all be fully customised with myriad filters and for your preferred delivery method. Although we like to keep it simple, we wanted to offer the flexibility to go down the reporting rabbit hole as much as you need.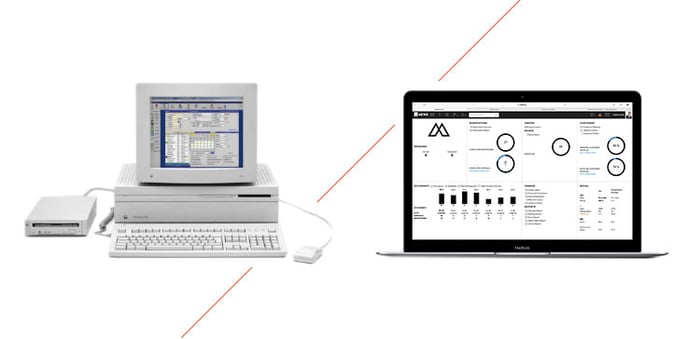 We have all been hoteliers ourselves and we thought long and hard about how to distil reporting down to its core elements to be relevant for the various teams at hotels. We settled on 3 categories:
1. Reports based on reservation data - important for operational departments who are client facing as well as housekeeping, maintenance and reservations.
2. Reports based on accounting data - important for back office accounting operations.
3. Reports based on customer profile data - important for marketing and guest service teams, who are hungry for deep data about guests.
Report Scheduling allows a report with preset filters to be delivered to your inbox at pre-scheduled times, ensuring you never miss a report again.
A cloud-based PMS means there is no need for regular printing off of backup reports in case your property (and server) catches fire. All your data is automatically beamed up to the cloud in real time and safely stored.
Oh, and one more thing. All our reports are optimised for mobile so you can easily keep an eye on things on the go.
Proper forecasting
So if your PMS is old-school and those manager reports are not real time and clean, then, by definition, any forecasting based on that data is not going to be great. It means all those expensive integrations with smart hotel revenue management software that you have are simply polishing a proverbial turd. It's old data that hasn't been cleaned up!
Oh, and remember, with an open platform like Mews those integrations are free and don't take ages to install either…
Proper business intelligence
Most PMSs have opaque data formatting as, for the most part, they prefer to hide information so that you are inclined to use their own services and products from their suite of software products. We believe things should be open and transparent and look at data formatting at a cleaner and more useful granular level so that other apps, tools and services can plug into your data and actually do their job for you.
Much like for forecasting tools, your favourite business intelligence platforms including Power BI, Tableaux or QlikView can only work with the quality of data they are able to pull from your system. So rubbish in equals rubbish out. We think hotel systems should offer real-time and high quality granular data to such services so they can do their jobs more powerfully. To do this requires an open platform that can directly communicate through the API as well as a platform that doesn't obscure the data for selfish reasons.
And here is the rub - this new paradigm of data interchangeability requires a central nervous system in your property that can actually facilitate this...
---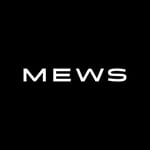 Hospitality hot takes straight to your inbox
Sign up to our monthly newsletter for industry insights, product news, partner updates and more.