The Mews Blog > "The Mews Passport Scanner has sped things up immensely" | Northern Lights Village Testimonial
We sat down with André Henke Marques, Resort Manager of the very unique Northern Lights Village in Finland, to talk flexibility, passport scanners, and digitalization...
First things first, please tell us a little about Northern Lights Village
We offer a choice of accommodation, activities and services which are unique to Lapland. Our glass roofed Aurora Cabins and magical Ice Suites make for a once in a lifetime stay experience, and can be booked as part of packages which include all sorts of unforgettable cultural and sporting activities designed for adventurers of all ages.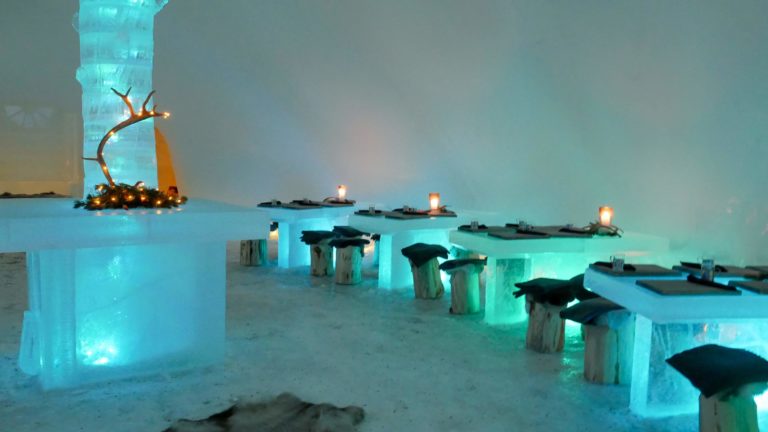 ---
Your Mews Experience
What made you switch from your old PMS to start using Mews?
We were previously using Opera and Hotellinx, and felt that everything took time. Our main reason for choosing Mews was for the open API. What also instantly stood out to us about Mews was the attractiveness of the user interface, and the cloud-based factor, which allows us to access it from anywhere.
We were on the verge of choosing [another PMS solution], but changed our mind because the Mews Hospitality Cloud seemed like a more solid all-round experience, offering greater flexibility than the other PMS. I love how straightforward Mews is to use (especially Payments: one-click payments and the charge-and-close button are awesome), and it's great being able to filter reports to show such granular detail.
The possibility of exploring custom developments in the future is also an exciting prospect for us.
What specific PMS features and functionalities do you need for managing a high-end property with a bar, two restaurants and a wide range of activities?
Due to the nature of our accommodation offering we have a complex rate set-up (multiple price categories and tiers) which can't be simplified, and this means that the product reports are very important to us.
What really matters to me is how my receptionists and sales department feel about our PMS, and they say to me "Mews is the best one that we've ever used".
The beauty of the Mews Hospitality Cloud is that people know where to find things!"
What are your favourite Mews features?
I really like the reservations report and its list format, as I feel that the list view is the best way to have a clear overview of what's going on. My team tends to use the timeline for check-ins and check-outs though, because it's so flexible.
I also like the fact that it's possible to check in online using the Kiosk, and I absolutely love the check-out report, it's one of the best things Mews has!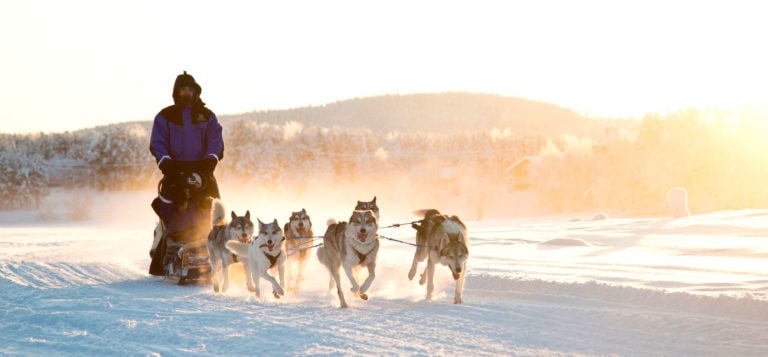 What have been the most noticeable changes within your property since you started using Mews?
My team used to have to ask me a lot more questions. The beauty of the Mews Hospitality Cloud is that people know where to find things, to the extent that they're much more autonomous, and communication with housekeeping is just for special requests that we receive. Housekeeping supervisors go through and things just get done without us even noticing that there's a housekeeping team. It's like magic!
Mews has also considerably reduced our need for paper. Nowadays the only thing our receptionists should use paper for is to print out documents for guests.
How are you using the different integrations available in the Mews Marketplace to customise your PMS?
Northern Lights Village is one of the very first users of the Mews Passport Scanner - congratulations! Do tell us why you canceled your order of another scanner and chose ours instead?
One of our new receptionists said she hated the paper registration cards, and I knew that we had to move away from them. I'd ordered [name of a leading passport scan solution] but it was proving complicated to install because the software was Windows-compatible and we use Macs. It suddenly wasn't looking very practical.
On the day of the planned delivery I read the release notes for the Mews Passport Scanner, and knew instantly that we had to try it. So we did just that!
The Passport Scanner helps avoid the awkward silences that usually occur during check-in!"
It was super simple to install (you just need a webcam), and then a case of plug-and-play. The Passport Scanner has sped things up immensely, and helps save time when it comes to checking guests' ID upon check-in. We soon realized that it also saves a lot of manual typing by the night receptionist, who is instead now free to help out with housekeeping and cleaning. Before it used to take almost two hours to manually input guest names when we were fully booked!
We're also looking forward to being able to save credit card details in the system in just one tap. Automation is really important to us because there are lots of things to discuss when checking in to our hotel (the activities that our guests have planned or would like to book, for example), so our receptionists would rather spend time talking to guests and adjusting their itineraries etc.
Another great thing about the Mews scanner is that it helps avoid the awkward silences that usually occur when receptionists are typing guest details into the system. I'd say it's the best thing that could've happened at the start of the season and we couldn't live without it now!
The Future
Over the last few years the Arctic has come into the spotlight as a new and expanding tourism destination. How do you feel the
digitalization

of the region is going to evolve?

It's evolving fast and I'm proud that I have a part to play in this change. I'd be super happy to see Mews grow in popularity here as I was one of the first to find your brand and I continue to speak highly of your PMS. I can also confirm that Northern Lights' new hotels will use Mews!

In terms of more general trends, Asian and UK travel agents tend to dominate the region (reserving allotments), and I've noticed that more and more local travel companies are adopting online booking software tools for tours and activities to drive their businesses forward.

Closer to home I can reveal that as part of our digital growth, our very own new website will be going live this month! It's an exciting project and we're very pleased with how it looks.

Hospitality hot takes straight to your inbox
Sign up to our monthly newsletter for industry insights, product news, partner updates and more.